My name is Larry Lewis, I am the owner of this blog and a fully qualified Life Coach and I try to help my readers as much as I can by writing articles, sharing personal development information, strategies and tips, intended to help you live the life you really want.
I am here to help you resolve your dilemmas, so that you can create and live the life you deserve.
I am introducing the "Ask The Coach" advice column here at Healthy Lifestyles Living Blog where I will answer readers' questions regarding various life issues (personal development, healthy lifestyle living, stress management, fitness, diet, exercise, family, relationship, career, etc).
If you are struggling or need some advice, send me an email. Please be sure to title your email "Ask The Coach".
Email to coach@larry-lewis.com
If I answer your question I will email you to let you know that we have chosen your question to be answered. There will be at least one question answered per week through the blog.
If you submit a question that is answered, your anonymity will be protected. I publish my response to your query, I will only use your first name. Your contact information will not be used for any purpose other than to communicate with you about your question. Go ahead and take that step to get your answers.
Take the opportunity to do so? "Go ahead ask the Coach". You can ask anything related to your needs concerning life coaching, healthy lifestyles living, personal development and self improvement. I will respond to selected questions and publish my responses on this site.
When your question is featured on the blog not only can I answer the questions but others can offer their hope inspiration and expertise on a subject as well. Also other people who have similar concerns will benefit as well.
Please note that I will not be able to answer all questions, but I will be shortly introducing the new Newsletter where I will answer some of the questions that didn't make it to the blog. This will be emailed to our subscribers.
So here's your chance to ask the coach for advice on the topics you find toughest to tackle!! Send your questions to coach@larry-lewis.com
This is open to anybody that reads my blog.
All The Best to You!
Score Your Way To Good Health - With Our Healthy Lifestyle Plan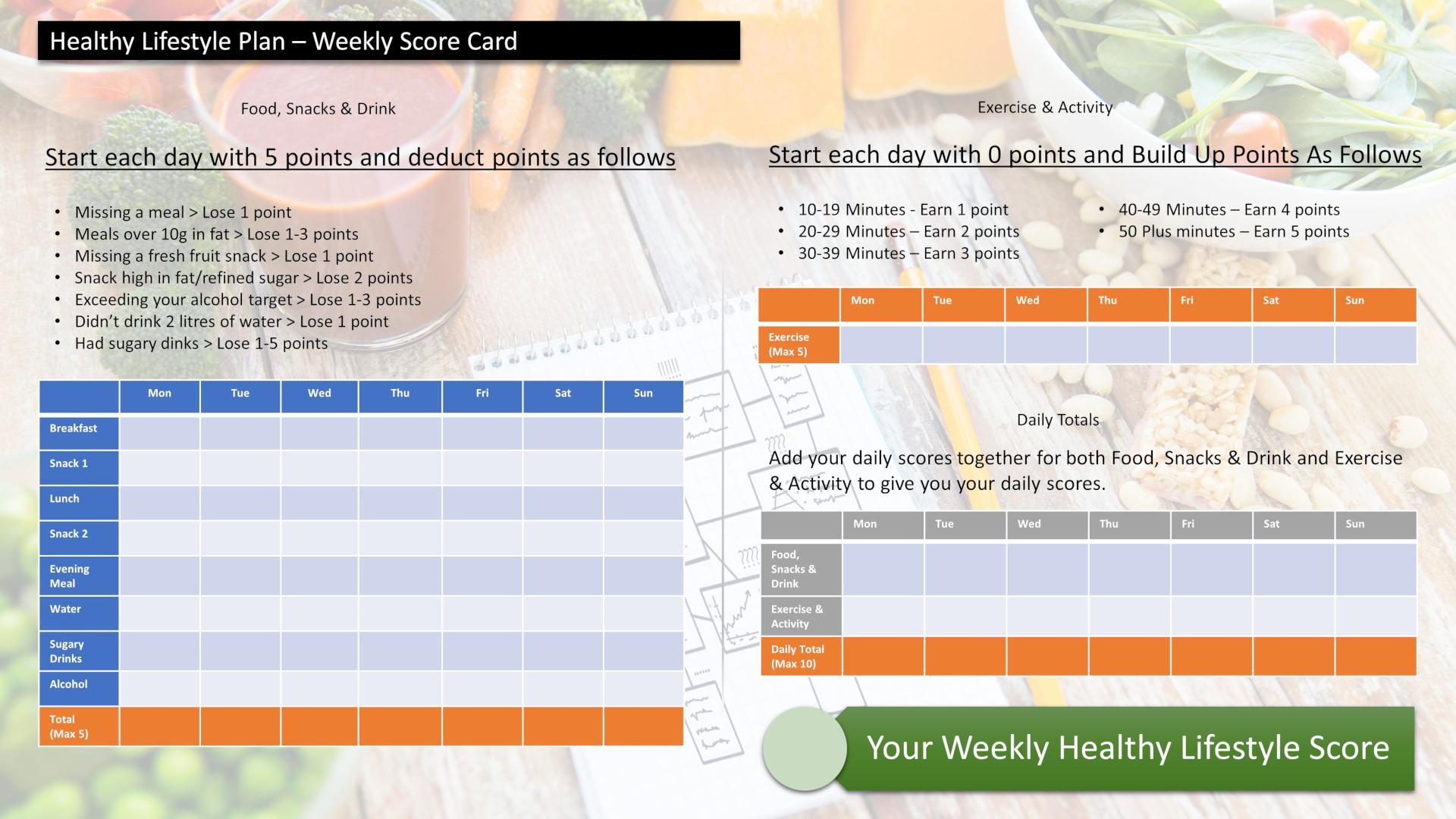 Score your way to good health with our healthy lifestyle plan and it's unique 70 point weekly scorecard!