Last night I had the pleasure of watching the Euro 2012 Football Final. Spain's victory against Italy was probably the best performance I've ever seen by a football team. They were simply awesome. What a great evening of football, and a true testament to the fact that we can all get to the point of being the 'best we can be'. Although there is no 'I' in team, there's no getting away from the fact that each of these individual players have worked so hard to get to the top of their game. They have reached the pinnacle of their career, but they have fought to get there.
Their success did not happen overnight, and it certainly didn't come easily. Not for any of them came instant fame, and immediate achievement.
I have no doubts they were born with talent but they had to learn to express and develop it. Daily they have had to nurture this talent, while building the vision and belief that one day they would experience the fulfilment of the life they want.
There is a key that you must understand and follow: Believe in yourself – believe in your vision
Their example tells you that if you have a talent, keep working with it. Be willing to learn, practise, improve – and make mistakes from time to time. Your desire will speak volumes. Keep at it and eventually you will get there.
If you truly want to be the best you, it is important to surround yourself with others who are supportive and for you. Benefit yourself by working with others who are actively creating the best for themselves, and learn from them. That's the beauty of a team.
'Success is about having, excellence is about being. Success is about having money and fame, but excellence is being the best you can be.' Mike Ditka
As someone who's highly committed to personal excellence and growth, I work every day towards being my best self and live my best life.
It is hard to be the best at anything, particularly being the best you that you can be. But this should never stop you striving to be the best at whatever you do.
"We are what we repeatedly do. Excellence, then, is not an act, but a habit." – Aristotle.
When you want something enough you start by purposely deciding to give it your very best. Then you throw yourself at it with determination, focus, effort, energy and belief. You must keep going for as long as it takes to succeed. You owe it to yourself to always put in your best effort.
To me there is one thing that can almost guarantee succees. No matter the difficulty of any task, the challenges which will come your way, the difficulties you will face, and the uncertainty you will feel at time, anything is possible when your passion shines through.
Bringing passion to whatever you do is a guaranteed way to make sure that you give it your best shot, and become the best we can be. Passion allows you to live life to its fullest.
Here's my challenge to you. Pick a task, one that you will be able to do, and one you're passionate about. This week set out with the intention of putting your best into it. Practice it over and over again, until you feel you're the best you can be. Isn't it time you knew how it feels to be the best you can be.
Photo Source: http://www.uefa.com/ ©Getty Images
Download How-to-be-the-best-we-can-be MP3
Score Your Way To Good Health - With Our Healthy Lifestyle Plan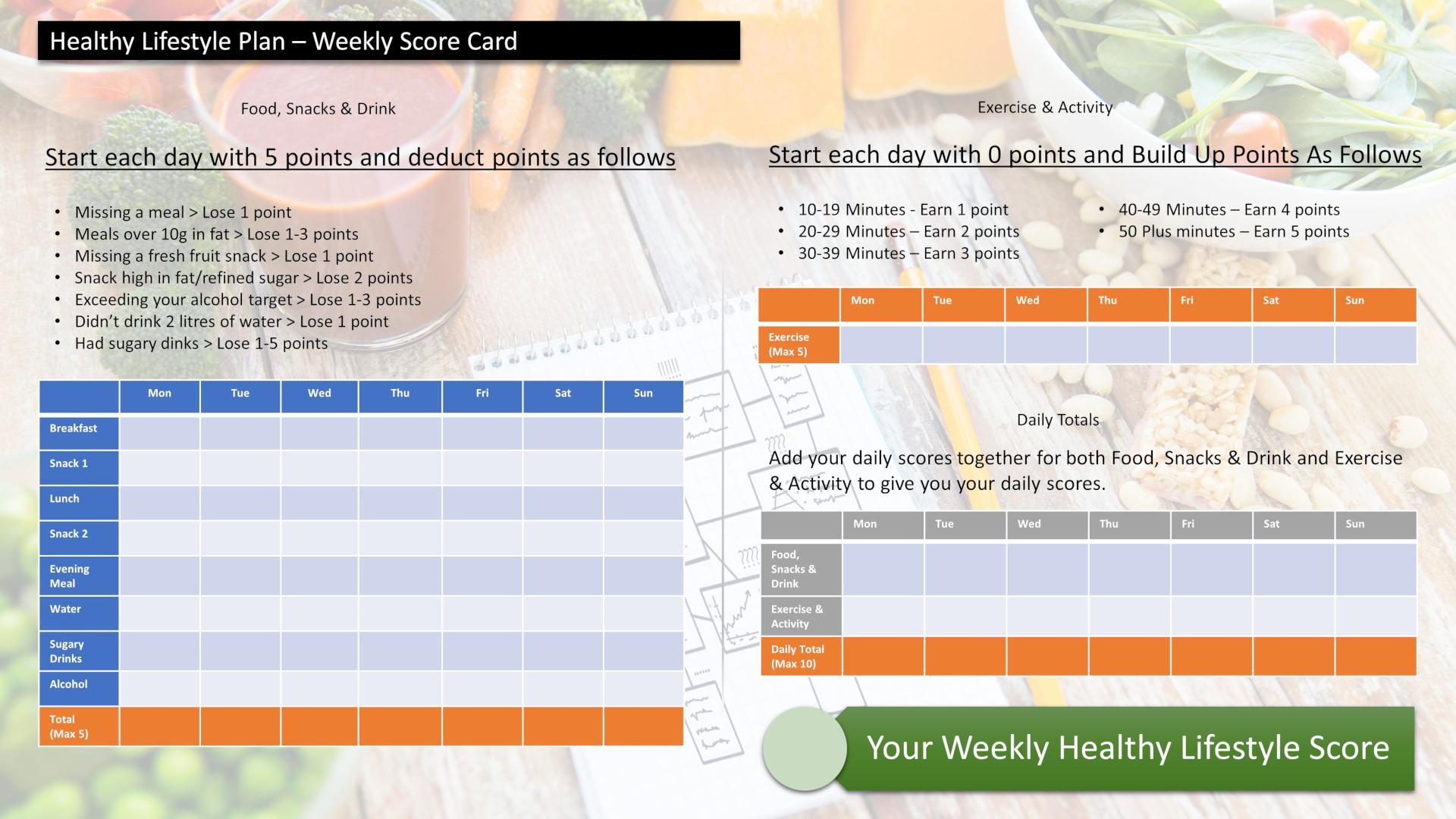 Score your way to good health with our healthy lifestyle plan and it's unique 70 point weekly scorecard!