Our aim in life is surely to be able to live a remarkable life. To be some type of super hero, doing good by the world we are born into, making our own awesome impact.
As you reflect on your life journey, you'll come to realise that experiences can't be simply categorised as either 'good' or 'bad' – whatever the result, there's always plenty to learn. Life has many twists and turns, periods of darkness and light, and moments of joy and sorrow.
I was lying in bed last night reflecting on my life to this point. It's very difficult for me to think that my life has been especially important in the big picture when compared to the people who have shaped our world. But I've played my part, and never seen myself as insignificant. But neither do I yet see myself having lived a remarkable life.
As we travel on this journey we call life there will be challenges for each of us face along the way. But equally there will be opportunities for us to leave our mark, to create a legacy that truly means something.
I do want to live a remarkable life, and for me this means to live a life where I contribute, making the difference, touching other people's life in a positive way. There is no doubts that is why I started writing this blog, and almost three years later why I am still doing so.
Now I am working hard, with passion, to be an entrepreneur, build a business, make a difference.
Each of us is different in our own way, each having our own unique gifts and talents to share with the world. We get to write our own story!
But how can we write unless we have determined the structure. So when was the last time you thought about what a remarkable life would look like to you?
I want you to accept one thing – there is something very special about you even if you haven't come to realise that yet.
We read about people that do remarkable things. People that do incredible, unbelievable things, despite impossible circumstances.
I know it doesn't always seem like it, but you have the ability and resources to be anything you wish, do everything you want and have a remarkable life.
What I know is that we all have amazing, untapped potential just waiting to be awakened. Well it's time to wake up that power within you.
The question that has always driven me is "What can I do today, that will make a difference?"
If I keep taking action day by day trying to make a difference then I am ensuring I will live a remarkable life. What I do know is it's me who is in control, so it's totally up to me to make the most of this journey I'm on.
Hopefully this blog will help me to live a remarkable life and touch others in a way that will help them too..
Strangely I found a website today and a posting that ties up today's post beautifully, and is pure genius. Here is a remarkable piece of work on this subject. Take a look at these images, simply awesome.
I will carry on writing on this subject in a post titled "We get to write our own story."
Until then, begin to think what does a remarkable life look like for you.
Now DO SOMETHING REMARKABLE!
Score Your Way To Good Health - With Our Healthy Lifestyle Plan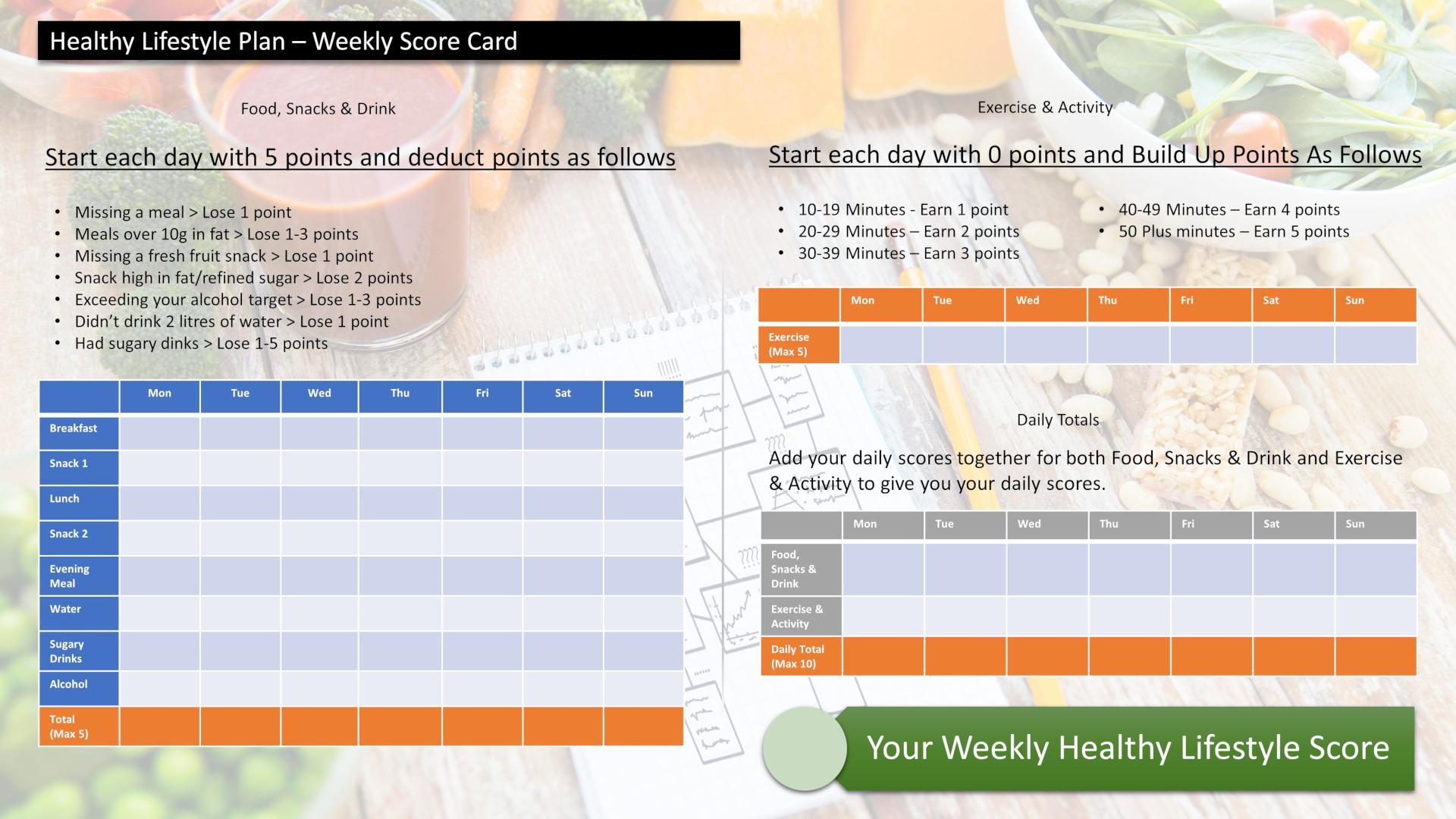 Score your way to good health with our healthy lifestyle plan and it's unique 70 point weekly scorecard!