This morning an item on sky news talked about how unhealthy lifestyles and heavy drinking are contributing to high rates of breast cancer in Britain, according to a new report from the World Health Organisation (WHO).
There has been a substantial increase in cancer rates with the ageing population, obesity rates soaring and with people becoming less active and increasingly consuming highly-processed and energy-dense foods and drinks.
The UK ranks 11th out of 50 countries for rates of breast cancer, and 33rd for all cancers among males and 12th for females, with high levels of obesity, consumption of to much alcohol and low levels of exercise being given as part of the reason.
On breast cancer, more women per 100,000 develop the disease in the UK (260.5) than in France (254.9), Italy (251.6) and Germany (245.7). The highest rates are in Denmark (325.3), New Zealand (287.1) and Ireland (285.1).
Professor Martin Wiseman the medical and scientific adviser for the World Cancer Research Fund, which compiled the league tables based on WHO data. He said: "We know that people in high-income countries are more likely to be overweight, to drink a lot of alcohol and to be inactive… The high incidence rates in the UK, Denmark and other high-income countries are not inevitable and lifestyle changes can make a real difference to people's risk."
So in conclusion, the report says that about a third of the most common cancers in the UK could be prevented by maintaining a healthy weight, good nutrition and exercise.
In fact further research conducted by the World Cancer Research Fund (WCRF) found that over a third of the 12 major forms of cancer, including breast and womb cancer, can be prevented by taking regular physical activity, maintaining a healthy weight and drinking less alcohol.
It has been estimated that by the year 2020, the number of women who get breast cancer may be as high as 1 in 5. That number is staggering. With the help of a "healthy lifestyle, you can defy those odds, and help to beat those ominous forecasted statistics.
Yet another great reason why you should adopt a healthy and active lifestyle.
Score Your Way To Good Health - With Our Healthy Lifestyle Plan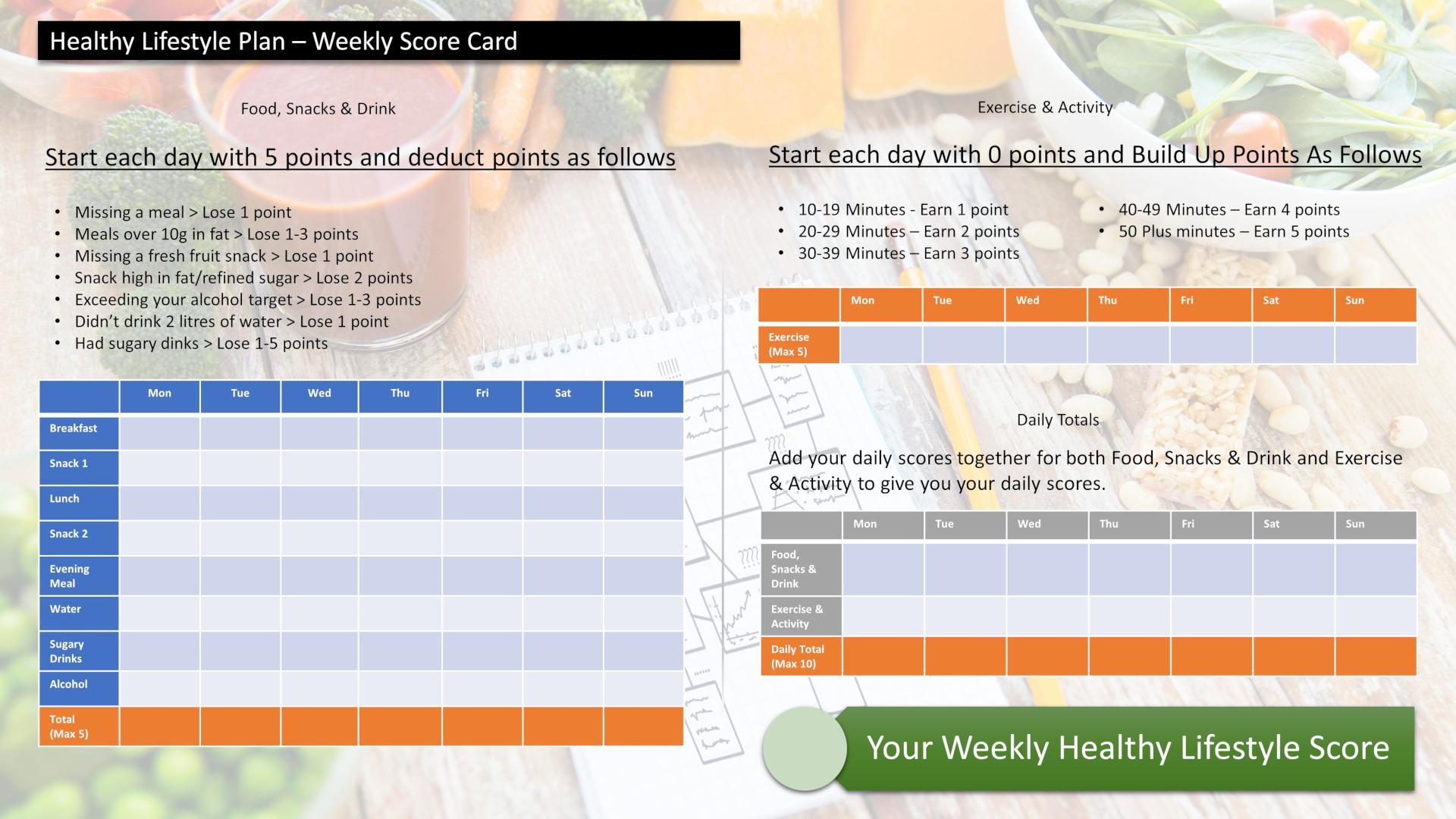 Score your way to good health with our healthy lifestyle plan and it's unique 70 point weekly scorecard!