New research has shown a combination of aerobic exercise with resistance training could be the best solution for people with type 2 diabetes. People who did both types of exercise had lower glycaemic levels than people who did no exercise, and better results than people who did either aerobic or resistance training alone. See the article here.
Patients with diabetes who took part in a programme combining aerobic and resistance exercise showed improvements in glucose control, physical performance, and body fat composition, according to a study published in the November 2008 issue of Physical Therapy (PTJ), the scientific journal of the American Physical Therapy Association (APTA).
Although aerobic exercise is what is typically recommended for treating people with diabetes, this study shows that adding strength training has significant advantages.
Aerobic exercise is still key in treating diabetes, but should not be used in isolation. As people age, they lose muscle mass and, subsequently, mobility, resulting in a greater risk of falls. Adding resistance training to the diabetes treatment regimen leads to improved lean tissue which, in turn, may be an important way for patients to increase resting metabolic rate, protein reserve, exercise tolerance, and functional mobility.
Score Your Way To Good Health - With Our Healthy Lifestyle Plan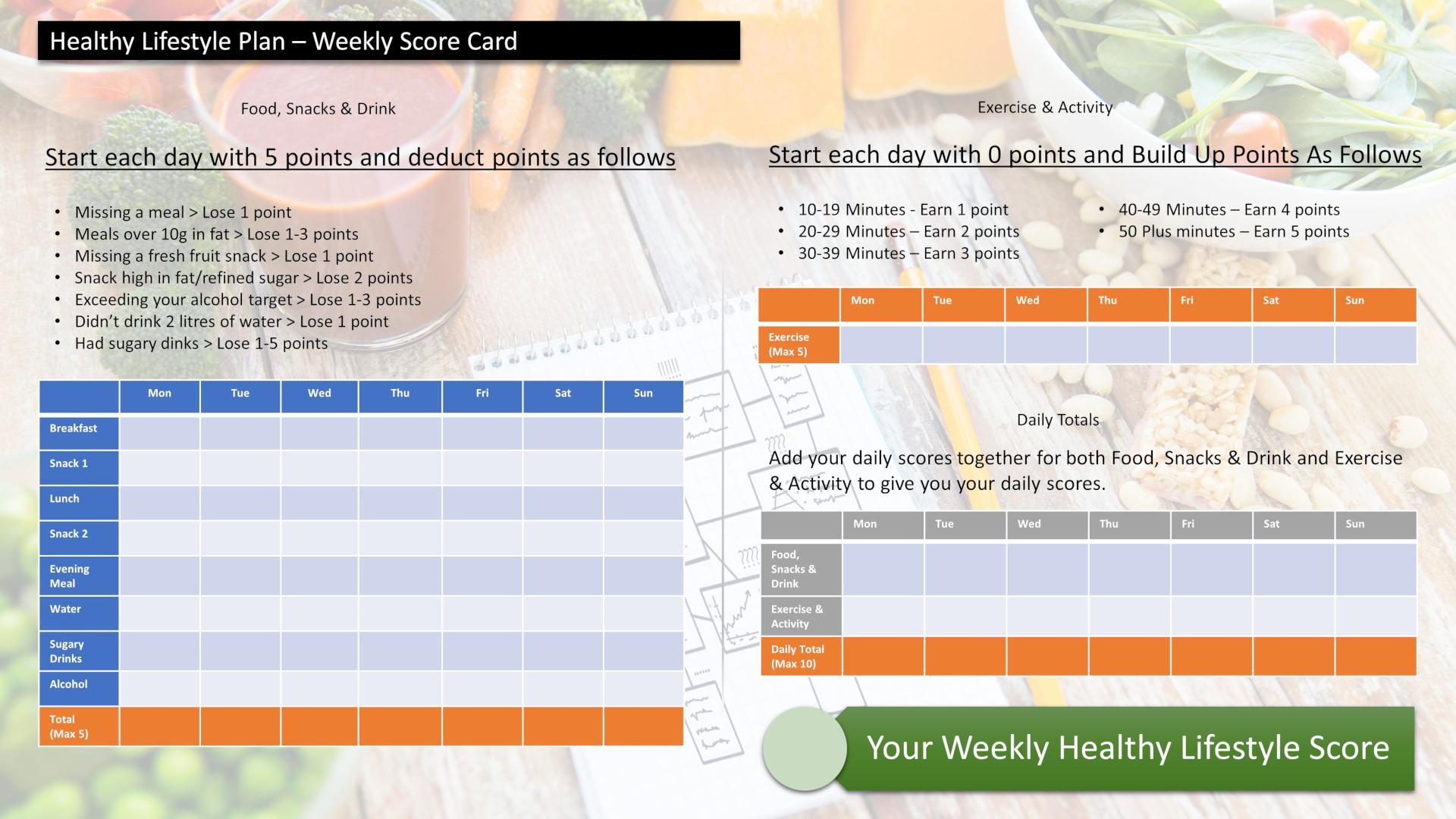 Score your way to good health with our healthy lifestyle plan and it's unique 70 point weekly scorecard!