Do you ever wonder about your legacy and whether you'll be missed when you're gone? I am feeling very sad today having just returned from the funeral of my cousin. Fifty four years old, way too short a life, but what time she had she made the most of, a remarkable lady considering the handicaps she was given. For me, her life and her passing has had such significance, partly because we were born on the same day way back in 1962.
Lots of people wonder how many people will come to their funeral. Will people cry at my passing? Will a lot of people be sad when I die? Will anyone actually miss me?
This is not an area where you should focus much of your time. Instead concentrate on making a life where you'll have no doubts that when you die you'll be missed by many.
"The greatest use of a life is to spend it for something that will outlast it." Anonymous
Too many people fear that their life has no deep significance, profound meaning, or ultimate purpose. They see themselves as having led a mediocre life doing little of value, contributing virtually nothing to society. Whether they are right or not, it's never too late to put this right.
Every single one of us can leave a legacy that has an impact on the world. You just have to decide how you want to be remembered.
Ask yourself, "If I died today …"
•What would I want people to say about me?
•How could I have helped other people?
•Have I done my best, given my all?
•Did my life have meaning and purpose?
"It's not what you take when you leave this world behind you. It's what you leave behind you when you go." Randy Travis
You now have a chance to write your long lasting story.
We all want to be remembered for something, many like me want to be seen as someone who truly made a difference leaving our stamp on this world.
From the time we were children, we're told that we are special and capable of achieving all of our dreams. The problem that most adults experience is forgetting about all their dreams, being bullied by life into mediocrity.
Everything can change in a moment.
Change starts by asking yourself "What do you want your legacy to be? How do you want to be remembered?"
Legacy is defined in Merriam-Webster's dictionary as "something transmitted by or received from an ancestor or predecessor from the past."
Having a big picture of the impact you want to have on the world will help you determine the actions necessary to achieve it. Knowing what you want to leave for the world that will affect it when you are gone will help you determine what you need to be doing from now on.
For me I know my role as a parent and grandparent is an essential part of my legacy.
This is a truly inspiring quote I've come across that really empowers me in this responsibility.
"One hundred years from now
It will not matter
What kind of car I drove,
What kind of house I lived in,
How much money was in my bank account,
Nor what my clothes looked like.
But the world may be a better place because
I was important in the life of a child."
"Within My Power" by Forest Witcraft
Also as a blogger I believe that my writings may live on and impact lives, helping people find their answers, supporting them in fulfilling their potential.
As an author the books I write may not just sit on book cases but actually be read time and again helping motivate people.
My online program doing the same.
Everything I do is in order to make the difference.
Knowing the legacy I want to leave behind ensures I stay committed to doing the right things required to build it, focused on taking the necessary actions required to bring it about. It ensures I have a purpose for my life, one that I try to fulfil each and every day.
Every life and every death impacts the world in some way.
What do you want your legacy to be? Join the conversation below.
"When writing the story of your life, don't let anyone else hold the pen." Unknown
Score Your Way To Good Health - With Our Healthy Lifestyle Plan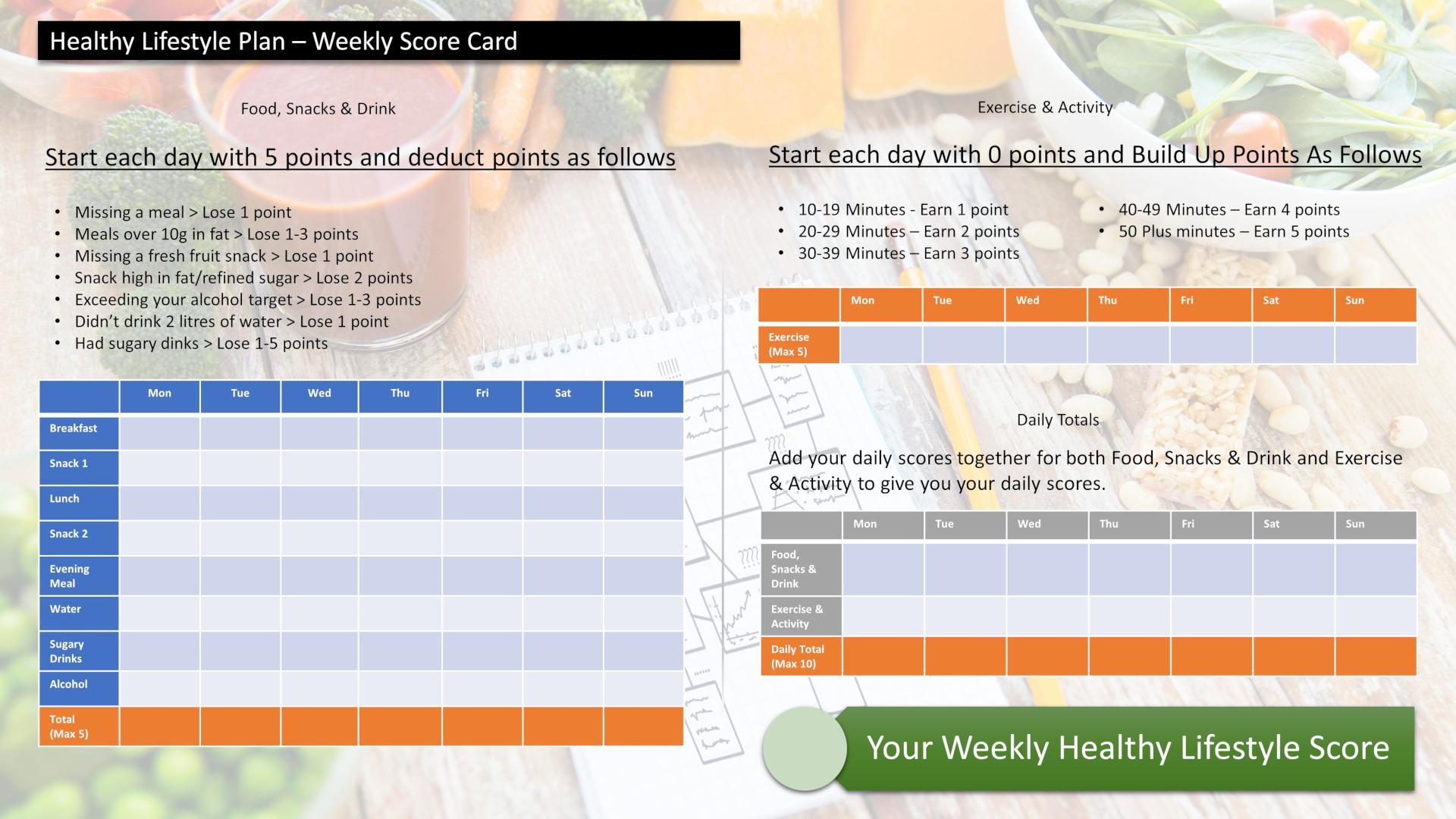 Score your way to good health with our healthy lifestyle plan and it's unique 70 point weekly scorecard!