Tomorrow is a new day, whatever today held will be in the past. Whether today was a good or bad, set out tomorrow with the intentions of making an incredible day. All of your days, both today and all the tomorrows are part of your life's journey.
A student nurse recently reminded me a very important lesson, and that is tomorrow is a new day. Having faced a major shock at work she realised how important it was for her to keep a smile on her face for the patients she was caring for. To allow herself to get over what happened and start afresh tomorrow with a smile on her face.
The transition to work has been a big step in the life of this young trainee nurse. The shock of long hours, early starts, hard work, missing meals, a long commute, working weekends and holidays. The day I spoke to her was probably one of the most shocking of her young life and it wasn't because of speaking to me.
Four weeks into her placement in a respiratory unit at a hospital she went to tend to an elderly patient and found that she had past away. Having dealt with that she then was told that another patient had past away, one that she had grown very fond of. Both these events were a shock in their own right, and drove home to her the perils of life. She had lost her grandmother a year or so ago, but that didn't make these losses any easier. The reason she entered the nursing world is both her strength and weakness, she cares. She cared about these two ladies, wanted to look after them, help them, and now they had gone. She was heart broken.
Of course she had a good cry. It hit her very hard, but also she understood that this was the downside to the job she now was doing, but she also realised she could help and make even people's last days the best they could be.
She also fully recognises that being a student nurse is a privilege and a wonderful experience. Yes it can be hard, she may struggle, but every moment is worth it. Every patient or their family who says thank you for what you do makes it worth it. Even after these early days she has received many kind words from people who appreciate her for the caring person she is, and no doubts great nurse.
She knew she had to pick herself up, get rid of the tears, learn from the experience and face the rest of her shift with a smile. Then it will be time to move on – tomorrow will bring new challenges and new people and new opportunities.
Tomorrow is a new day.
We all need to learn to finish each day and be done with it. Move on and be ready to enjoy tomorrow and seize new opportunities. Today you have done what you could and things happen that you have no blame for, forget them as soon as you can and move on so you are ready for tomorrow. Relax and be at peace with simply doing what you can. Give yourself permission to make a few mistakes, be imperfect, and inadvertently get off track from time to time. After all, you are human. But know that every day offers new opportunities and a chance for you to be special.
Tomorrow is a new day; you shall begin it serenely and with too high a spirit to be encumbered with your old nonsense. Ralph Waldo Emerson
There is no point in fooling ourselves. The fact is life can be hard and cruel at times. Things happen, problems occur where there are no easy answers. At times we will face heart breaking loss. Having no crystal ball to see the future, we never know what's coming. Yet whatever the challenges that come our way we have to be able to move on.
When today is full of misery and complications, hold on to the hope that tomorrow will be a better day. Then set out to ensure it is.
Every day this young trainee nurse is an amazing person, and caring and lives to look after other people. May your lives be touched by someone so special.
I'm proud of you my daughter.
Score Your Way To Good Health - With Our Healthy Lifestyle Plan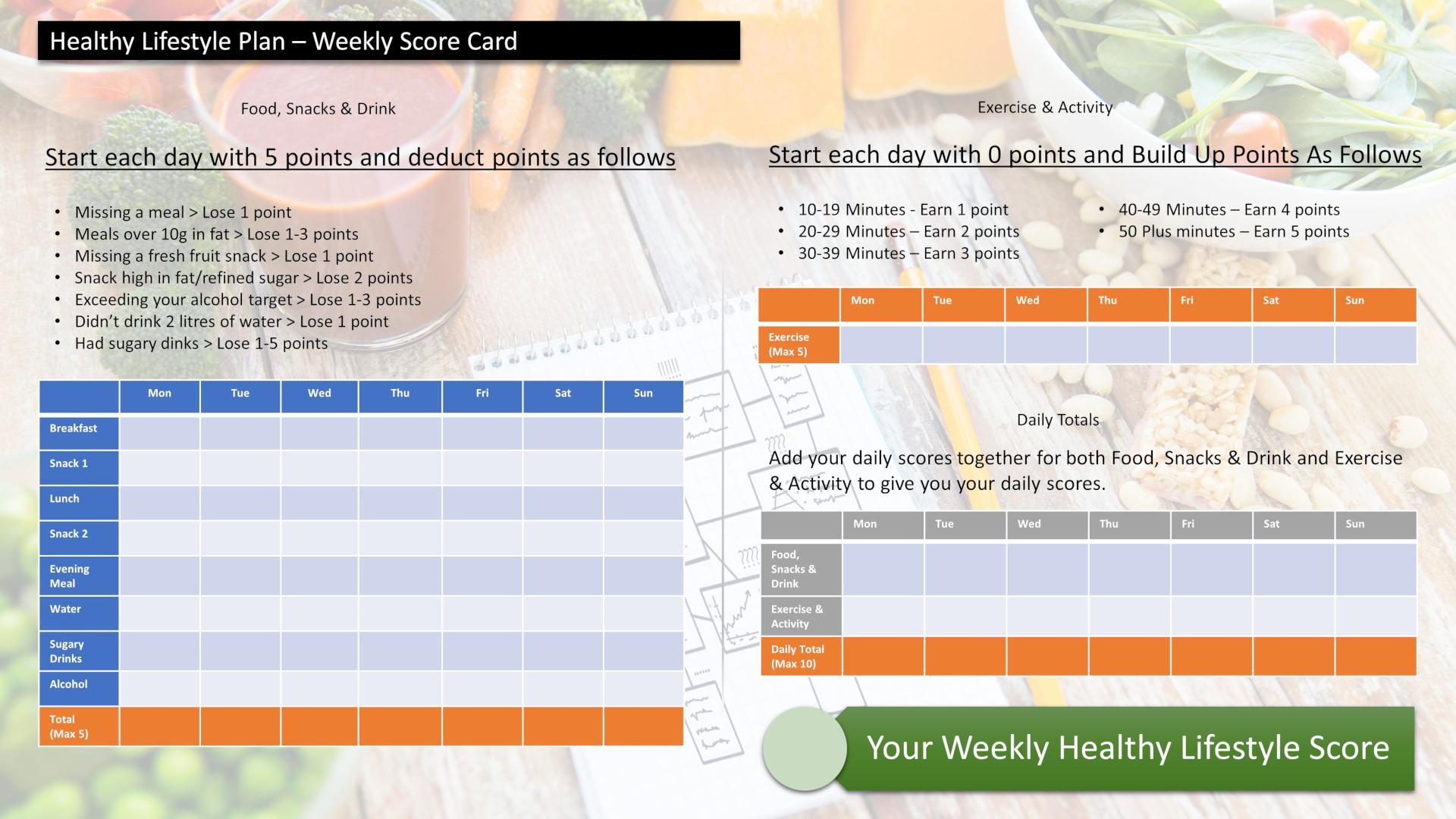 Score your way to good health with our healthy lifestyle plan and it's unique 70 point weekly scorecard!