Today Tuesday 15th August, 2017 is National Relaxation Day. Relaxation Day is all about reminding you of the importance of taking time out of your day, everyday, and using it to breath properly, relax your mind and body, and for at least for a short while banish the stress that life brings you.
To enjoy periods of calm you need to be using relaxation techniques. A relaxation technique is any activity that helps a person to relax; to attain a state of increased calmness; or otherwise reduce levels of anxiety, stress or tension. Relaxation techniques can help to decrease muscle tension, lower the blood pressure and slow heart and breath rates, among many other health benefits. What better day to try one of these techniques than on National Relaxation Day.
I have written many posts on this important subject including this series which introduces you to some of the best techniques one can use for relaxation.
Relaxation Technique One: Deep Breathing
Relaxation Technique Two: Progressive Muscular Relaxation
Relaxation Technique Three: Meditation
Relaxation Technique Four: Visualisation
Relaxation Technique Five: Get into Centre
Relaxation Technique Six: Mental Imagery
Celebrate National Relaxation Day by using one of these before the day is over.
Relaxation is a skill, so practice, practice, practice. Set time aside to relax each day, perhaps before bedtime or first thing in the morning. It is best to initially practice relaxation when we are feeling calm. Try to find somewhere that is quiet and free of distractions. It's also worth trying out different relaxation techniques to see which one works best for you.
Today on National Relaxation Day I want to provide you with a GIFT.
Totally FREE!
The VIP First Aid Kit
The VIP First Aid Kit, although designed for those with Visual Impairment first and foremost, is a series of audio scripts for you to download and listen to which will work wonderfully for anyone trying to relax and combat stress.
It includes tools that can help to ease pain, soothe aches, and relieve the distress from any psychological injuries, all you have to do is use the scripts in the first aid kit. All the tools I've included WORK!
Score Your Way To Good Health - With Our Healthy Lifestyle Plan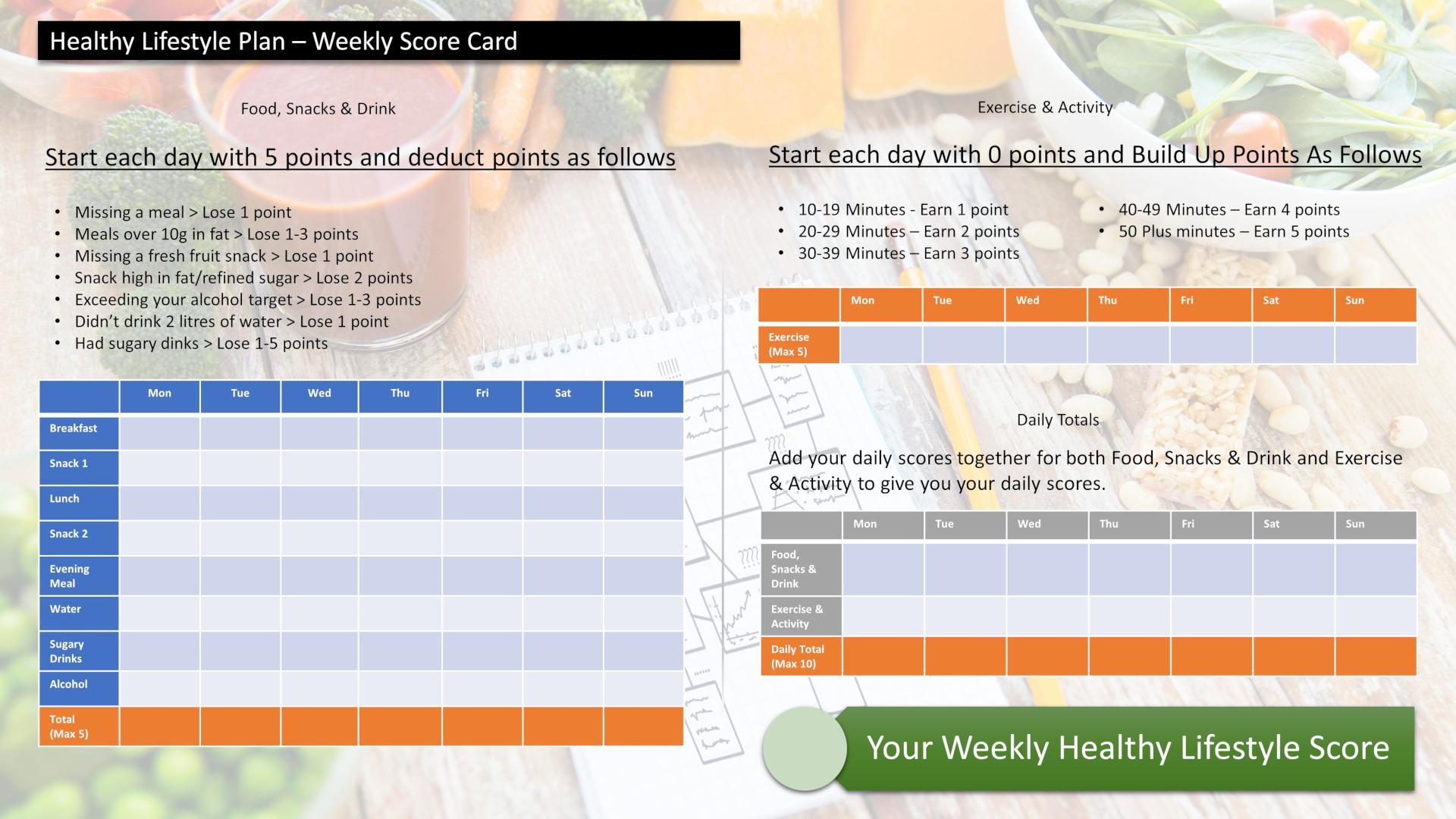 Score your way to good health with our healthy lifestyle plan and it's unique 70 point weekly scorecard!