There's a fine line between staying connected with others and constantly interfering in their lives. What's important is to be able to regularly interact with those people that matter to us.
It's amazing in this day and age how technology enables us to stay connected with anyone we choose no matter where they live on this planet. The growth in communication methods allows us to interact with others so easily, whether through phone calls, text messaging, Skype, Emails, Facebook and Twitter interactions.
Yet today I found myself asking a question, and that was 'What's the point of having a blog if I don't at times express my inner feelings?" After all I have often said before that the best way of clearing out our thoughts and dealing with our problems is to pull them out of ourselves by writing them down or in my case type them up.
I've been struggling for a while in adapting to my changing relationship with my youngest daughter. She is growing up and finding her independence, building her own life and making her mark. I was so happy for her the other day when I heard she'd been offered a job. She really is growing into a wonderful young lady.
Have no doubts that I love her beyond belief and I pray that she knows this, but recently I have been really struggling with the long distance relationship we are having. I'm not sure struggling actually demonstrates the power of the feelings I have. It feels I haven't seen her for an age. I was so hoping that she'd be able to spend a week with me during the summer holidays but this hasn't proved possible. She's a busy girl, lots to do.
Not having seen her since July when I spent a few days with her down in London seems way to long ago to me.
I don't cry about it, and I certainly try not to moan. It is something I cannot do. As a parent I have given her life, and it is hers to live.
When I speak to her on the phone, which seems be happening less and less she will always tell me "I love you and "I miss you" but it's not enough.
Now I'm writing this post from my heart I'm probably going to be accused of being an embarrassing dad. That's the downside I suppose of having such a visible platform like this my blog. She can't really miss my posts, after all they're well promoted in Facebook and Twitter.
As parents, we can't help and should never deny the love we feel for our children. This love has to allow us to let them go in order to find their way, to create their own life. But it's only natural that we miss them when they go. And even more natural to want to share time with them.
In this technological age, when it's so easy to send an e-mail message, a text or even drop a tweet directly to those we want, days go by without a word, worse still sometimes it's over a week where I hear nothing.
I understand it, and rejoice with the fact that she's just busy, caught up in the whirlwind that is their exciting new life. But I admit I want to feel I have a place in this busy life of hers.
I used to have every Thursday over an hours phone conversation with her. It was one of the things I most looked forward to every week. To me it was the most important appointment I had in a week and something I looked forward to immensely.
Remind yourself regularly of all the people in your life who are special to you. Then, think of ways to make them a priority in your life and make sure you are staying connected with them.
Start by making a mental list of the people who are most important to you. Think about how many times you've been in contact with them in the past three months; not just in person, but by phone or e-mail too.
Ask yourself, is it enough? Is this how often – or how little – I really want to see that person? Maybe it is enough. But chances are there are at least some people you'd like to see more.
Am I wrong in wanting a weekly contact with her. To hear her voice, and find out about her week. What do you think?
Now contact that person who matters to you but that you haven't spoken to in a while, and from now on make sure you're staying connected with them.
Score Your Way To Good Health - With Our Healthy Lifestyle Plan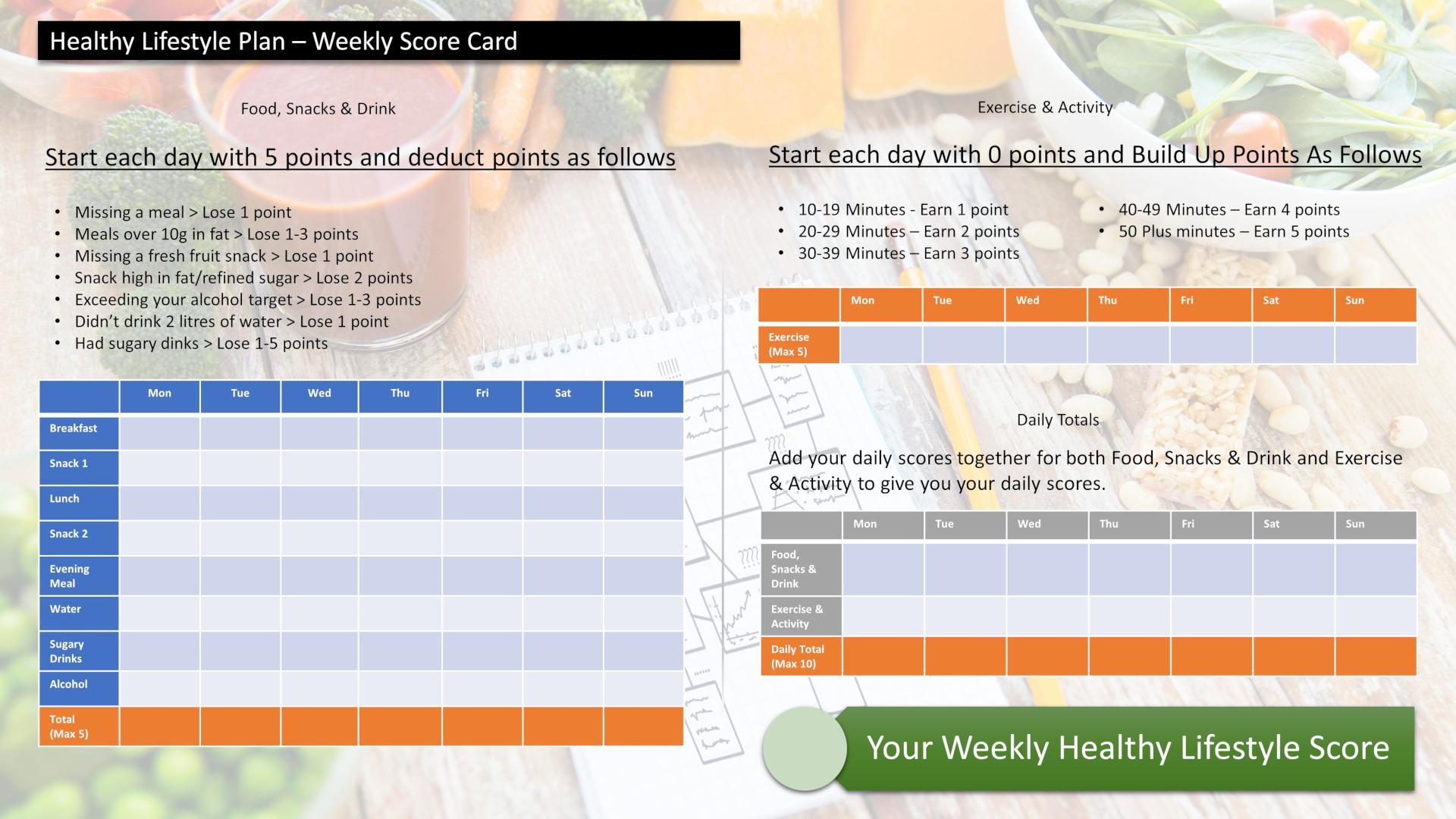 Score your way to good health with our healthy lifestyle plan and it's unique 70 point weekly scorecard!