What should I do with my life?
This is a powerful question most of us ask ourselves at some point in life.
What would it mean to you to know, once and for all, what your life purpose is?
For too long I was lost in the day-to-day activities of work that I had no time to enjoy life or to search for what it was I wanted to do to and make a difference in the world.
Only once my darkest times had past, and then found myself recuperating in a hospital bed after my eye operation did I take the time, to venture forward and reassess my life purpose and path.
How crazy is it that we so often leave it so late to discover our true purpose in life, worse still so many never even begin the search.
Surely most people want to live a life full of meaning that accomplishes more than just mediocrity Wanting to see that our lives can make a difference improving the world and helping other people. Ensuring we leave a legacy to be proud of.
However, I do know that discovering what your life purpose is, can be a true challenge. The search is worth it because finding it I assure you results in you starting on a path to a new, better, more fulfilling life.
To me an intrical part of the never give up philosophy I am teaching over at www.larry-lewis.com is identifying and following your purpose.
It gives us an unbelievable power and belief when we know 'what we are doing here.'
It helps us get unstuck, overcoming those obstacles that come our way when you know what your purpose is, knowing exactly what direction you need to go in and why.
You no more will feel like you're adrift on a boat at sea with no sails or oars, just allowing the wind and waves to take you where they want.
Instead you will have a direction and focus in your life.
Knowing where to put your time, energy and money for best results.
Allowing yourself to value who you are, using your gifts and strengths doing what you are here to do.
Can you imagine living a life like this?
I now have a real understanding of the importance of following your purpose, once I began living mine by working in a field that helps to transform people's lives my life began to change so much for the better.
Your work is to discover your work and, then with all your heart to give yourself to it. Buddha
In each of our hearts and souls there is a calling. The calling is to know our life's purpose. The simple truth about our life's purpose is that it is calling us to be ourselves in every moment to release our life of mediocrity and struggles to find our path to fulfilment and happiness.
Somewhere deep inside you, do you feel good when you do certain things and when you do others it feels bad? This is pointing to your calling.
Give yourself time to explore what touches and inspires you most deeply. Write down any answers or thoughts that come to you as you ponder this thought.
So spend time reflecting and contemplating these questions:
Who am I?
What is my place in this world?
What is my purpose here?
What are my great passions in life which bring me joy?
What are the best experiences of your life?
What things do you love to do?
What are your gifts and talents?
What kind of topic do you love to talk about?
Just remember it's never too late to find your purpose. My recommendation to every one reading this is to find the work that is personally meaningful to you.
At last I know where I'm going
Where I've always been going but at times not realising
I wish it hadn't taken me so long to find it
But now I have I'm going to make the most of it.
Now go find your calling, your purpose in life. Ask yourself the question what should i do with my life.
Score Your Way To Good Health - With Our Healthy Lifestyle Plan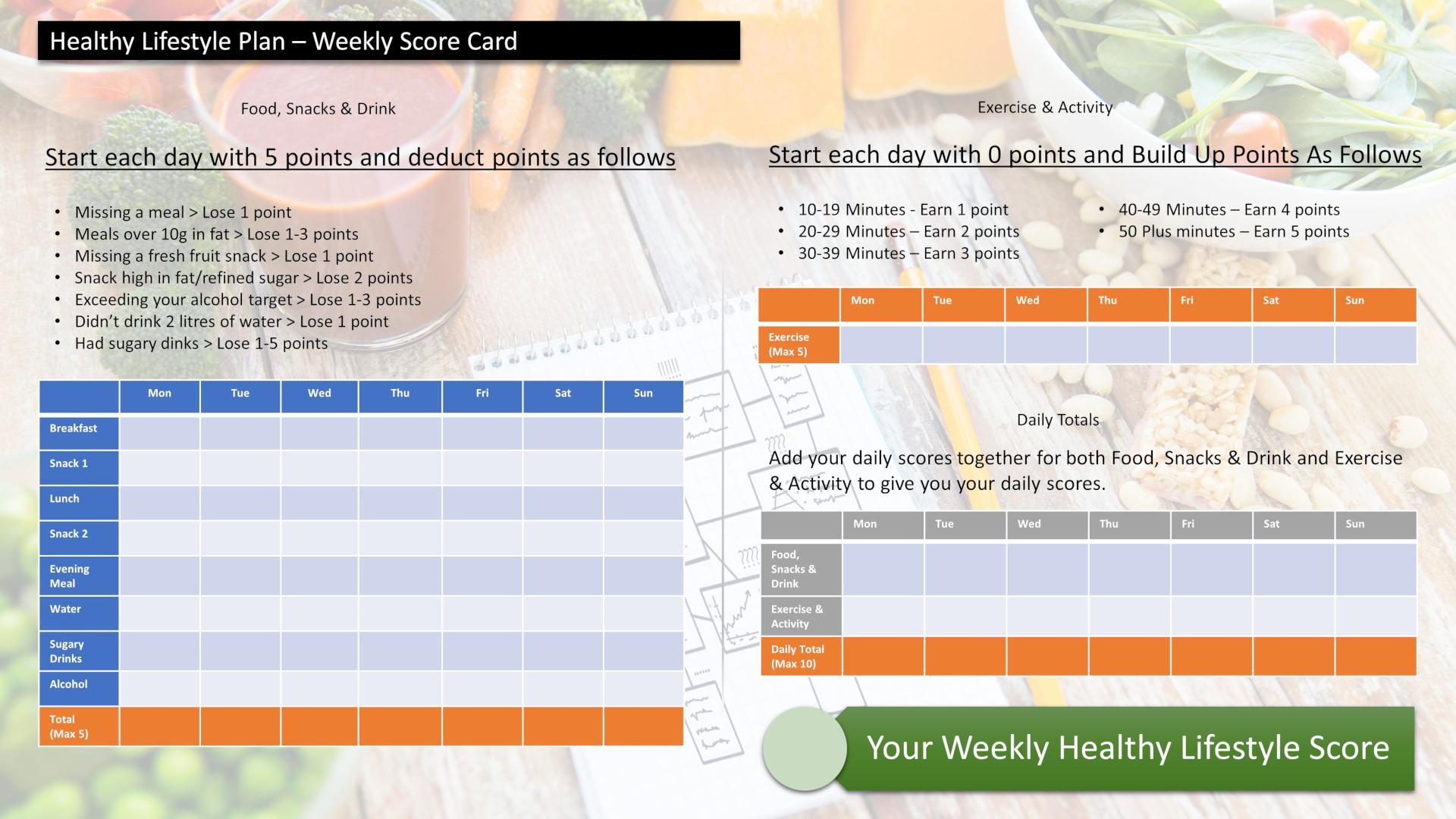 Score your way to good health with our healthy lifestyle plan and it's unique 70 point weekly scorecard!