My sister never seemed to find her way through. She could never find what it was she was looking for. Far too early she was taken away from us, and she will be missed for ever.
Having embraced her through life, but not closely enough, through death I was determined to honour her.
Though we look upon death with terror and grief, at times it may also be seen as a way for one you love to experience peace and freedom.
I know when Jan, my sister, past away, I was completely saddened and full of grief, yet a part of me gave thanks for her being given release from a life that had been rough and confusing for much of the time she had here.
At the death of a loved one, you are completely wrapped up in how much you miss this person, how much you don't want them to be gone, but you also allow yourself to forget all the limitations they may have been restricted by and how death may have finally freed them.
It was this realization that enabled me to recover from the shock and sadness of losing my sister, knowing that there was no doubts that she would now have felt a sense of relief and freedom.
I am indebted to this event, the passing of my sister, for putting me back onto the path of personal growth. Every cloud has a silver lining. You could count on her to leave me with something to take away from this, the saddest event of my life.
While we were sitting Shiva for her, this is a week-long mourning period in the Jewish religion during which family members traditionally gather in one home and receive visitors, I reflected on both her life, and what it really all meant.
It is not easy to cope after a loved one dies. You will mourn and grieve. Mourning is the natural process you go through to accept a major loss. Even though it was a difficult and trying time, I couldn't help feeling encouraged by the thoughts in my head, that I had to do work that would make my sister's life mean something.
To me this is the way my sister would have wanted it. She was a party animal, someone that when she could, knew how to have fun, and to give fun to others. For the short time she knew my two girls she was a fantastic auntie. She wouldn't have wanted me to be miserable and sad. She would have wanted me to remember everyday was a gift and that I have a magic to give the world. And yes her story had a meaning that could help others. She had instilled in me a belief that I needed to make a difference, and I could, for her sake, and mine.
She would want me to celebrate her life and to get on with mine and keep her in my heart. By doing this her story is a never ending story and always will be.
She would be determined for me to put everything into moving on and living my life as best I can. Life is for living, not holding on to the past. I have done exactly that, thanks to her memory, which I carry with me always.
Well I don't hold on to the past, just her in my heart, as the catalyst behind what I do, and that is make the difference.
Today, December 17th, Happy Birthday to my Sister Jan. Rest in Peace.
Score Your Way To Good Health - With Our Healthy Lifestyle Plan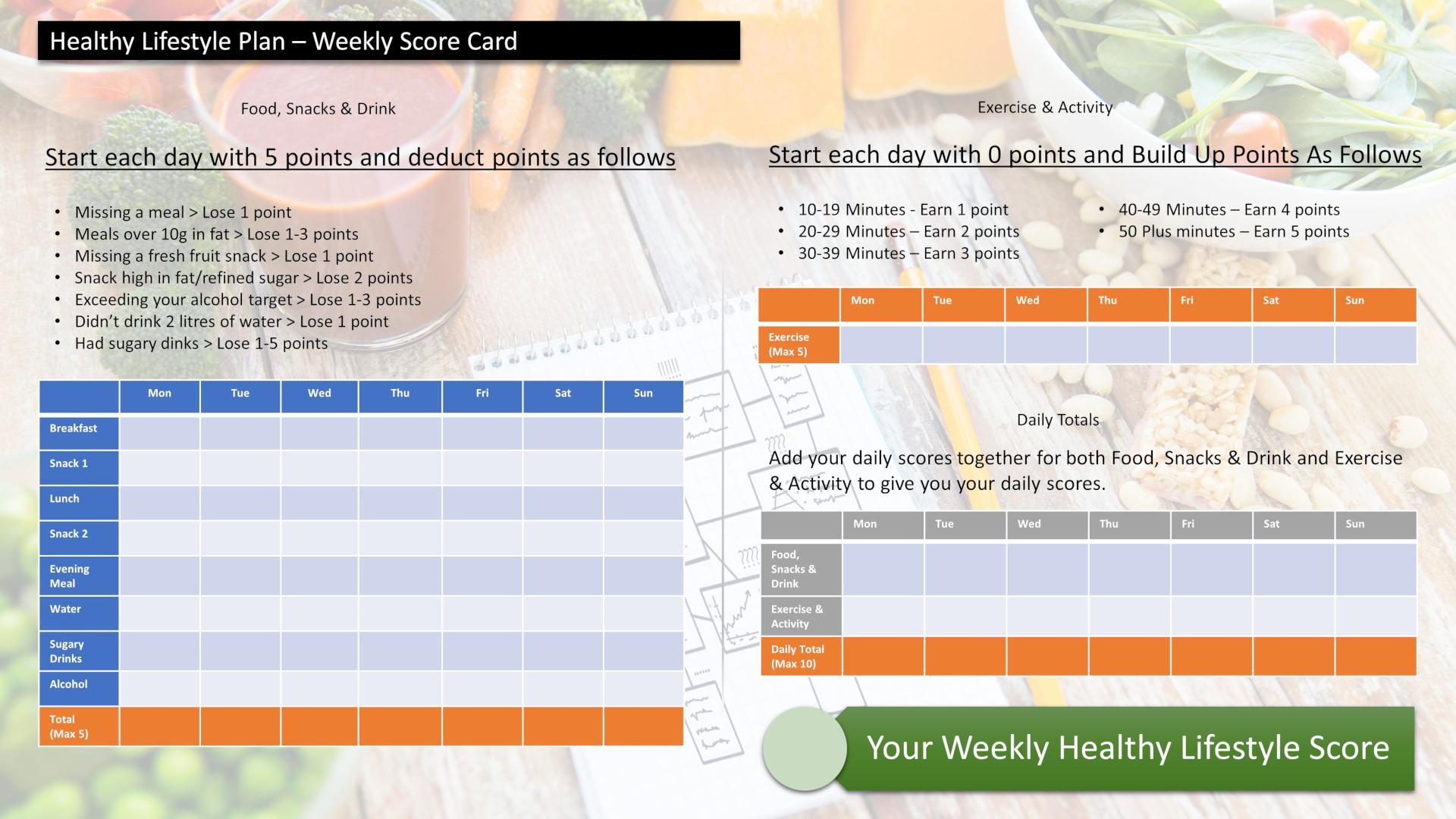 Score your way to good health with our healthy lifestyle plan and it's unique 70 point weekly scorecard!