Attending my daughter's graduation was like a dream coming true for me, and of course her. When we speak of dreams coming true, we are talking about our inner desire that needs to be supported by effort, and often lots of hard work, to achieve something fantastic.
Beyond the basic necessities for food, water, and shelter, which are enough for survival, human beings all want more, dreams we want to fulfil. Improving career prospects is something many dream about. Studying for a degree is a life changing experience that presents an opportunity to achieve the dream of improving career prospects. In today's blog I unashamedly lavish my praise on one young lady.
On Friday afternoon I attended my daughter's graduation ceremony. She received her certification from Christ Church University for BSc (Hons) Adult Nursing. What a wonderful moment for any child. To stand in front of a full room of people under the roof of Canterbury Cathedral to take the acknowledgment of all there for her fantastic achievement. To see her broad smile and slight shaking of her body trying to come to terms with her success and overcome her innate shyness as she stepped up to the platform.
I didn't shout, whoop, whistle or do anything other than clap and hold my breath, praying she didn't trip over, which is something she is renowned for doing. There were no accidents as she collected her degree certificate.
As the proud father, I just looked on withl true unconditional love in my heart and immense pride of her achievement. I spared very little thought to the fact that about five years ago this moment was not in anyone's radar. But events drove her to want something enough to move heathen and earth to get it. The catalyst to all this, my Mum, was I have no doubts watching the events above us, sitting in heaven, seeing her granddaughter and being part of all our celebrations. Noticing the small elephant sitting on a chain around Carly's neck, worn in memory of her.
No one can ever take this day away from my daughter, Carly. The pictures, the certificate, the qualifications are here for ever. More important is the evidence she'll carry for ever, proving what she is capable of. When hard work and effort are combined with goals and desires, we can achieve incredible fetes. She now knows that she is capable of achieving whatever she sets out to do, and can continue making her dreams come true.
With tremendous pride her Mother Denise and I sat taking in this magical event, our daughter's graduation. We both agreed how hard she worked and that she had endured a tough five-year journey. Today was the culmination where she has achieved a major accomplishment in life. She did it! Her dream has come true.
Her future looks bright. I'd like to tell her that from this moment she has the world right at her feet. We only get one chance at life, so she must grab it with both hands. Her time has begun.
From this moment forward university is out, and lectures will be the last thing on her mind. She has already started her new career as a Nurse at Guy's and St Thomas' NHS Foundation Trust. Today was her day to celebrate three years of studies and to receive her reward.
At the end of the ceremony when she threw the cap and tassel into the air, that was the end of one chapter in life and the beginning of another.
It was also so lovely to see what fantastic friendships she has made. She has many friends for life, who three years ago she was brought together with and together they have reached the final day and celebrated each other's success. In fact I believe it concluded in the bars and nightclub in Canterbury on Friday night, where parents were banned.
I guess you can all tell my pride. Now both my daughters have achieved this accolade, next up will be my Granddaughter Amelia Mae in 15 or so years' time.
If you read this Carly, I just want you to know, my beautiful daughter, how proud I am of you and you should be so proud too. Long in my memory will live the last few days of celebrating with you, my daughter's graduation and I want to wish you all my love and luck in all you do, with much success and happiness.
Score Your Way To Good Health - With Our Healthy Lifestyle Plan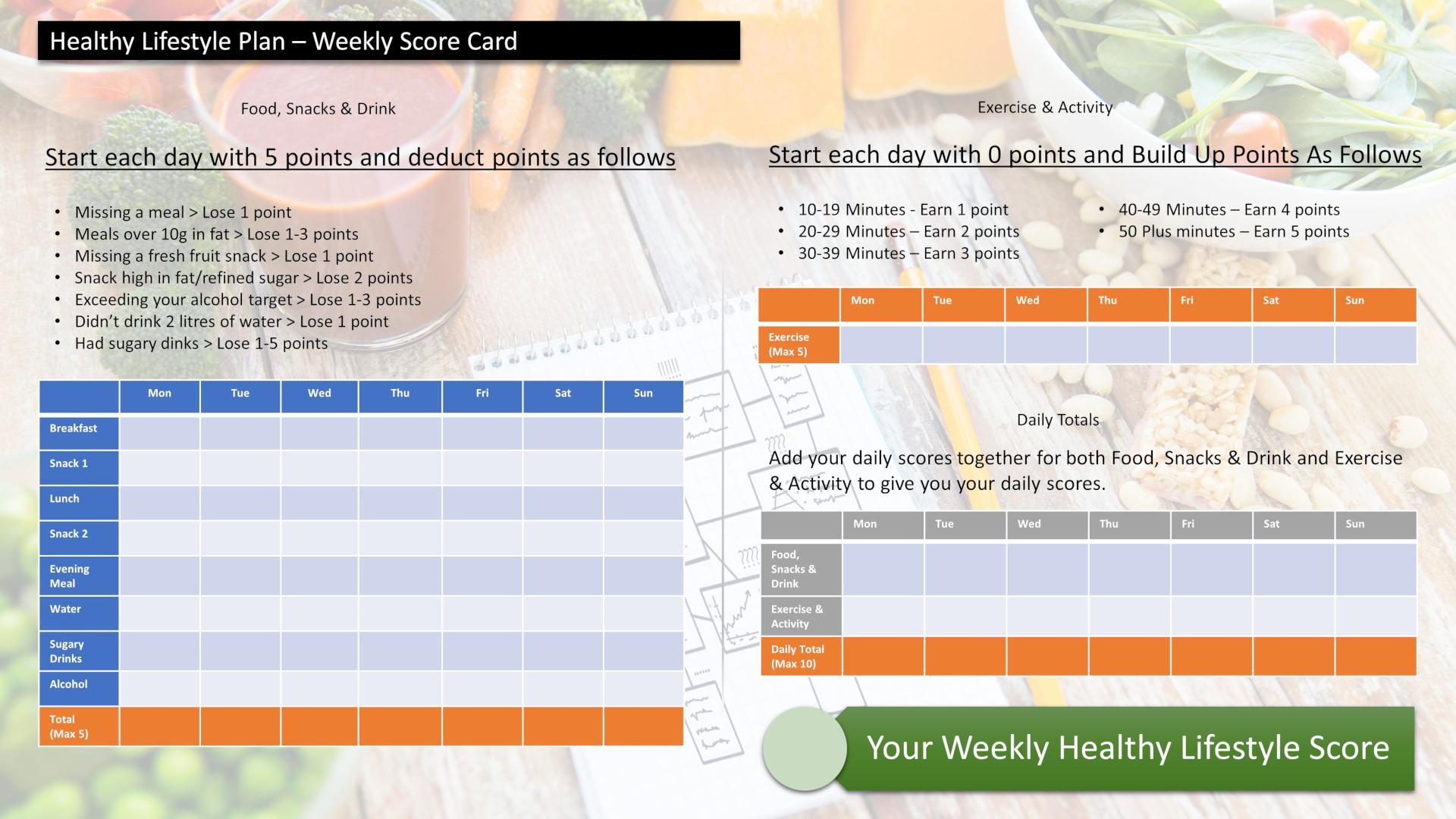 Score your way to good health with our healthy lifestyle plan and it's unique 70 point weekly scorecard!