My motto 'never give up' has never been more pertinent in the last few weeks seeing my mother struggling to recover from her ill health. Watching her lying there day after day on the brink of death but resolutely refusing to go has brought the meaning of never give up even clearer to me.
I owe it to her to never lose hope. Until that last breath leaves her body I must have faith and believe the outcome will be as she wants it. No matter how difficult this situation is, it will resolve in one way or another, because we always know trying times will pass us by. No matter how things work out I will always be able to celebrate my mum's life and what she stood for. I know the best way to keep the memory of another when they pass away is to talk about them and remember them for the legacy they leave.
She responded with character and courage to all life challenges and difficulties.
We all read the praises lavished on many a famous person's life story and we admire their successes and often drool over their lifestyle. Yet so many of the unsung heroes, those ordinary people who in some way do something remarkable often get forgotten.
Yet so many unsung heroes exist whose good deeds have gone unrecognized or who haven't received adequate praise.
My Mum would be such a person who has made a substantial contribution to the world she lives in, yet would just be unacknowledged and unrecognized outside of her immediate family. Well as her son and blogger I assure you my mum will never be forgotten, not now and not ever. Nor should any other unsung hero particularly with our ability online to ensure someone, anyone can always have a stage. If there is someone that has impressed you with their life bring them to the forefront and allow us all to share their story.
They may not be celebrities but like my mum potentially they give of themselves for the greater good. Their lives inspire. Yet we fail to acknowledge their journey. They receive no newspaper headlines. They largely go unnoticed.
These people deserve recognition precisely because they didn't ask for it. The heroes that deserve our praise rarely get it.
So tell the tale of an unsung hero and inspire others. Tell their stories with your words, with your voice and bring their tale to life. Celebrate their lives.
Do you know of a Florence Nightingale, Mother Teresa or Rosa Parks just ordinary people, unsung heroes who made amazing contributions to the world we live in.
If you would like support to never give up visit Never Give Up Teachings or email me at coach@larry-lewis.com
Score Your Way To Good Health - With Our Healthy Lifestyle Plan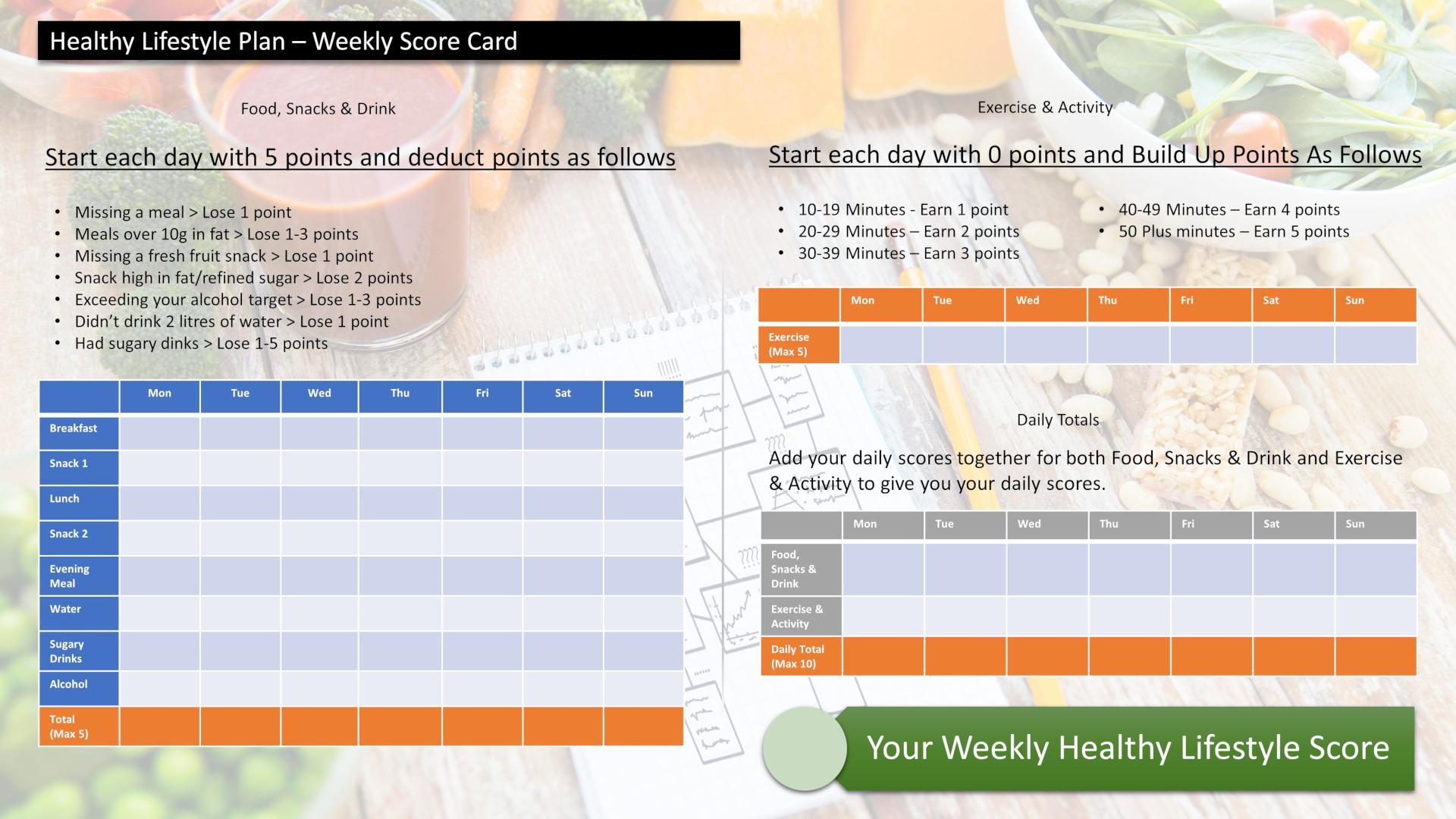 Score your way to good health with our healthy lifestyle plan and it's unique 70 point weekly scorecard!