Our breath is constantly ebbing and flowing, entering and leaving our bodies. A person can only survive a few minutes without breathing. My daughter Carly didn't breathe for the first few minutes of her life, but thank god she did survive thanks to the many doctors and nurses who resuscitated her, bringing her to full life. Without them I doubt whether I have had so many cherished moments seeing this little baby develop through the ages to become the wonderful woman she has.
Every man's world changes when they hear the words "you're going to be a father."
This is a memory that I can cherish now, as in a few days' time she will be celebrating her 21st birthday. Although I admit thinking about it has made me slightly emotional. I remember seeing the chaos in the room and the controlled panic of the amazing medical team , then hearing the words 'she's ok now' as they placed her briefly in to the arms of her mother before putting her in a ventilator.
From that moment forward, my heart was in love with the most beautiful precious child, and nothing has or ever will change that. I can publicly state here how much joy she has given me over the years, and a few tears too, mostly from happiness.
If a father walks out of the house and he can still feel his daughter's kiss on his face all day, he's a powerful man, but he also has to be realistic. A dad is someone to scrounge lifts and money off, someone to turn to when things are shit, someone to ignore when things are fine and get embarrassed by when he writes blogs about them. Maybe on Sunday I'll keep a family tradition alive and make a speech to my daughter in front of all her friends at her party.
I came across this quote the other day:
"It is much easier to become a father than to be one." Kent Nerburn
Parenting, for me fatherhood, is one of the most difficult things I've ever had to do, but it's worth it because you certainly learn the meaning of unconditional love. My whole life since becoming a parent has been about keeping my girls safe, being there for them when needed. I've sheltered them the best I could, done my best, often falling short I know, yet fortunate seeing them growing up into amazing women.
Carly, whose life was saved by those doctors and nurses so many years ago, maybe was always meant to be taking the career path that she is, to be a Nurse. Now in her 2nd year at Canterbury Christ Church University her caring nature is becoming more prominent as does her skills at handling her niece and nephew. To witness the bond and connection between Carly and my granddaughter Amelia-Mae is truly amazing.
A truly rich man is one whose children run into his arms when his hands are empty. Author Unknown
We parents all know what its like as we age and our children grow up. Counting the days since they last called us sharing what's been happening in their life. Yet the minute they say "Dad I love you" makes any pain go away. I don't mind if I don't get to see her for months. I don't mind if I am not able to talk to her on a daily basis. I would be more than happy if she doesn't remember me much. But, my only motive in life has been my daughter's happiness which seems to be improving all the time.
I truly can't fathom how the years have sped by so fast. Celebrating the 21st birthday of my youngest child seems almost impossible. She can't be that age already. It seems like only yesterday I was holding her in my arms… THEY GROW UP SO FAST!!
Watching you grow from my little girl to the amazing, caring and considerate young lady you are today has been one of the greatest gifts of my life, and I am so proud of you, I have truly been blessed by both you and your sister, and with the grandchildren she has given me. Make it quite a few years please before you begin on that journey, actually make it a lot of years.
Never you forget, no matter how old you are or where you may be, I'll always be there for you … that's what unconditional love means.
Have a fantastic birthday weekend, and I expect a few dances with you at your party.
Score Your Way To Good Health - With Our Healthy Lifestyle Plan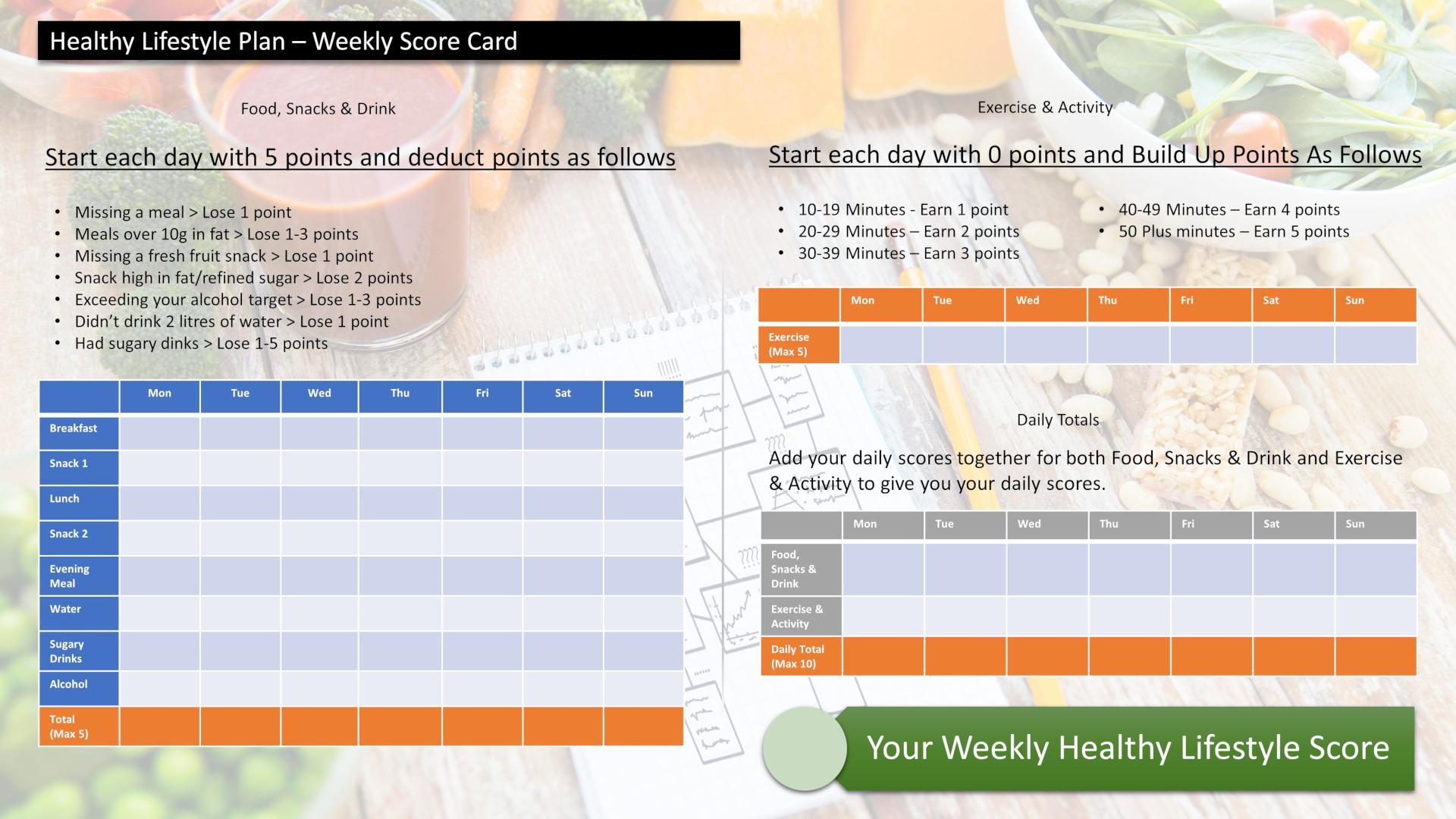 Score your way to good health with our healthy lifestyle plan and it's unique 70 point weekly scorecard!