So another week comes to an end. As usual you've been working nonstop and you are close to the point of exhaustion. So be sensible this weekend, use the time to relax and rejuvenate yourself. You work so hard you deserve time to get away from it all.
That's exactly what Neil and I am doing this Weekend. He is taking time out, and off he has gone to see his Mum, with Leigh and baby James in tow. Well for me, it's the Metro Centre shopping with my daughter, and then off out to our favorite Mexican Restaurant. Tomorrow after a long session in the gym, I'm out bowling, and I'm sure another evening enjoying fine dining and a moderate amount of the finest nectar. I have no doubts I will end up with some laughs and memories, which is what weekend time should be all about. Share your weekend with others. Don't spend the weekend by yourself! You'll have the most fun when you spend time with your friends and family. Together just go and have fun!
I will be leaving my work behind with no regret. You have to understand how important it is to get away from the stresses of work once in a while. There is no better time to do this than at the weekend. A well-rested mind and body will be more readily prepared to handle life's daily stresses which no doubt will still be waiting for you on Monday morning. Isn't it time that you felt refreshed and rejuvenated on returning to work. You will if you use your weekend to chill out!
Today, Saturday morning, I've got up an hour early, I've taken my cup of tea and newspaper, had a chill out time, and now I'm just writing my article. It will be completed and published before any of my family are up, so it isn't eating into my day. But if your way to relax is lounging in bed all morning, do it, you deserve it.
When was the last time you can say you truly loved your weekend. Where you took two full days at the end of a long work week and not only had loads of fun but you completely recharged your batteries.
Here is just a few ideas of things do to at the Weekend:
Here are some ideas to make your weekend more enjoyable:
Go out to dinner with friends,
See a movie,
Have a family game night,
Take a Weekend away at a nice Hotel,
Participate in sports,
Go to a local museum,
Host a party at your house,
Take a nature walk
People watch in your favourite coffee shop (I will be today),
Go bike riding,
Go for a picnic (dress up warm it's cold out there),
Set up a net and play volleyball or badminton in the garden,
Go bowling (like me),
Visit your town's local attractions
Have fun.
By having a fun filled weekend your next work week will benefit, because you will be far more productive. You should protect these two days, making the most of them, and just make sure you fulfil your work obligations Monday through Friday. Use the weekend for leisure time.
You need to take care of yourself, and that means you need to add social activities into your hectic normal schedule so you are mentally refreshed for the beginning of next week. You will burn out if you live by the all work and no play philosophy.
Don't wait for Christmas before you have quality time with family and friends. Start making more of your weekends, that's what they're meant to be about.
When was the last time you came home at the end of the day on Friday and played all weekend long to your heart's content?
Have a great weekend!
Score Your Way To Good Health - With Our Healthy Lifestyle Plan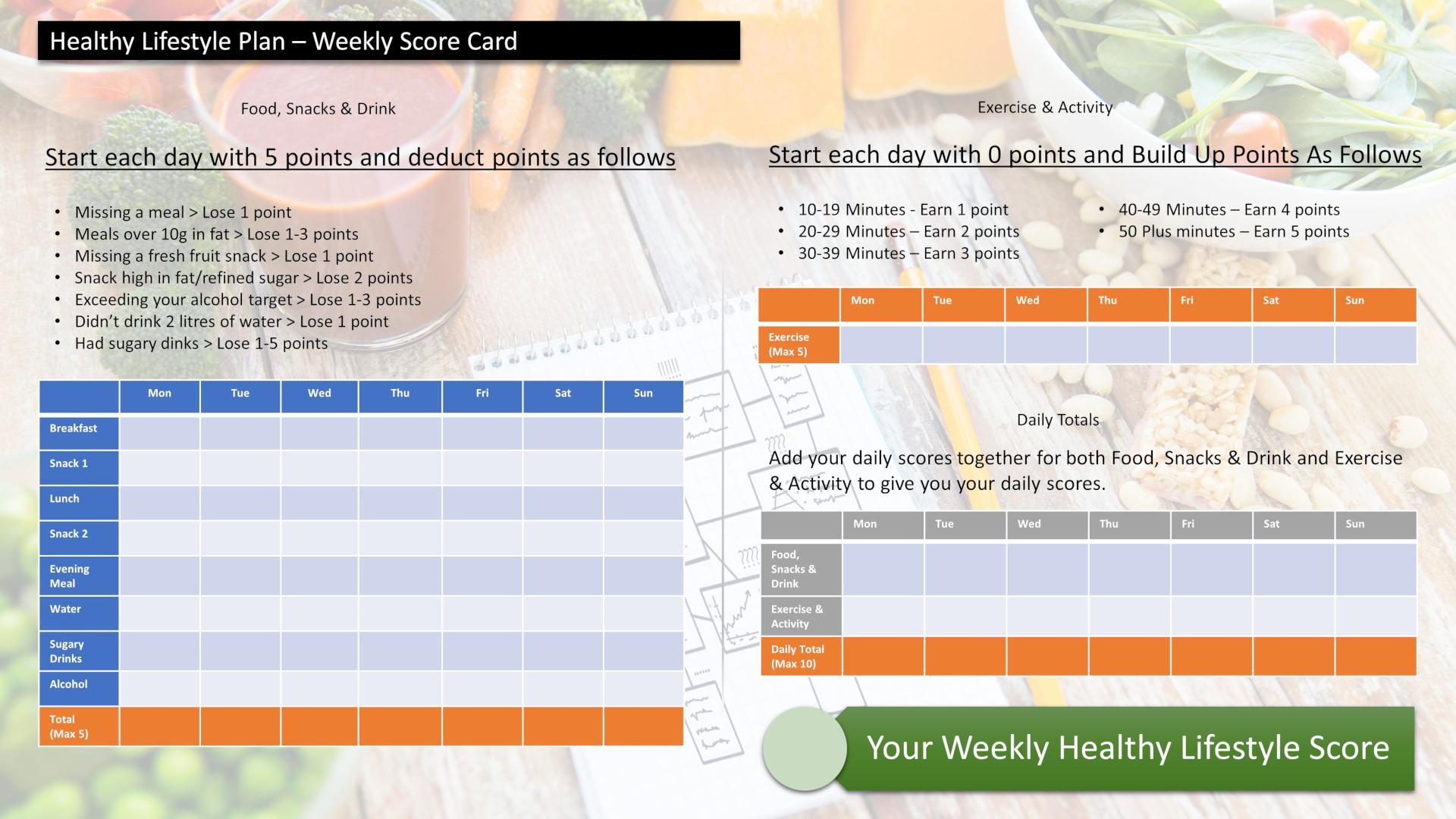 Score your way to good health with our healthy lifestyle plan and it's unique 70 point weekly scorecard!