I have never written a poem, or should I say tried to before. My reputation as a writer may be in tatters once I publish this, but I learnt long ago that when you write from the heart, you're at your best, so share it with the world. If one person gets strength from reading this and can be empowered by its message of carry the memory of your lost loved one for ever and use it to make you strong and powerful while making your own unique and brilliant contribution to the world.
Death is a natural stage in life
We all have a life journey to live
With a beginning, a middle, an end
We then have a memory that lives on.
Because the end is not really the end
Our death is merely an evolution
From living as we know it
To a new way of being.
Our loved ones may have passed on
But now they are in a better place
One where they can look out for us
If we can accept the loss of their physical being.
Just because we can't see them
Doesn't mean they're not with us
Just sense it, and know they are not far away
Understanding they will never really be gone.
Let them be our inspiration
The catalyst for us on our own life journey.
Know they are still here for us
Empowering our every action.
Standing by my mum's grave on Friday
Having already recited her eulogy
As her coffin was lowered into the earth
I shed a tear of my memories so dear
I stared at the beautiful sky of blue
Watched the clouds move
And saw the smile of my mum's face
Sensed she is at peace in a better place
Yet I couldn't lose the feeling
That she is still here by my side
Her spirit carries on within me
As I hold her in my heart
No time for grief
Because there is so much for me to achieve
Knowing she will protect and guide me
I'll ensure I live a life of which she will be proud
I have an obligation to share in the building of a better world.
To leave the world having made a difference
Being fulfilled day by day
My purpose is to live my own remarkable life
I will go on celebrating her life
I pray others will be able to celebrate mine
When it's time for me to leave
As I pass the baton on to others.
Score Your Way To Good Health - With Our Healthy Lifestyle Plan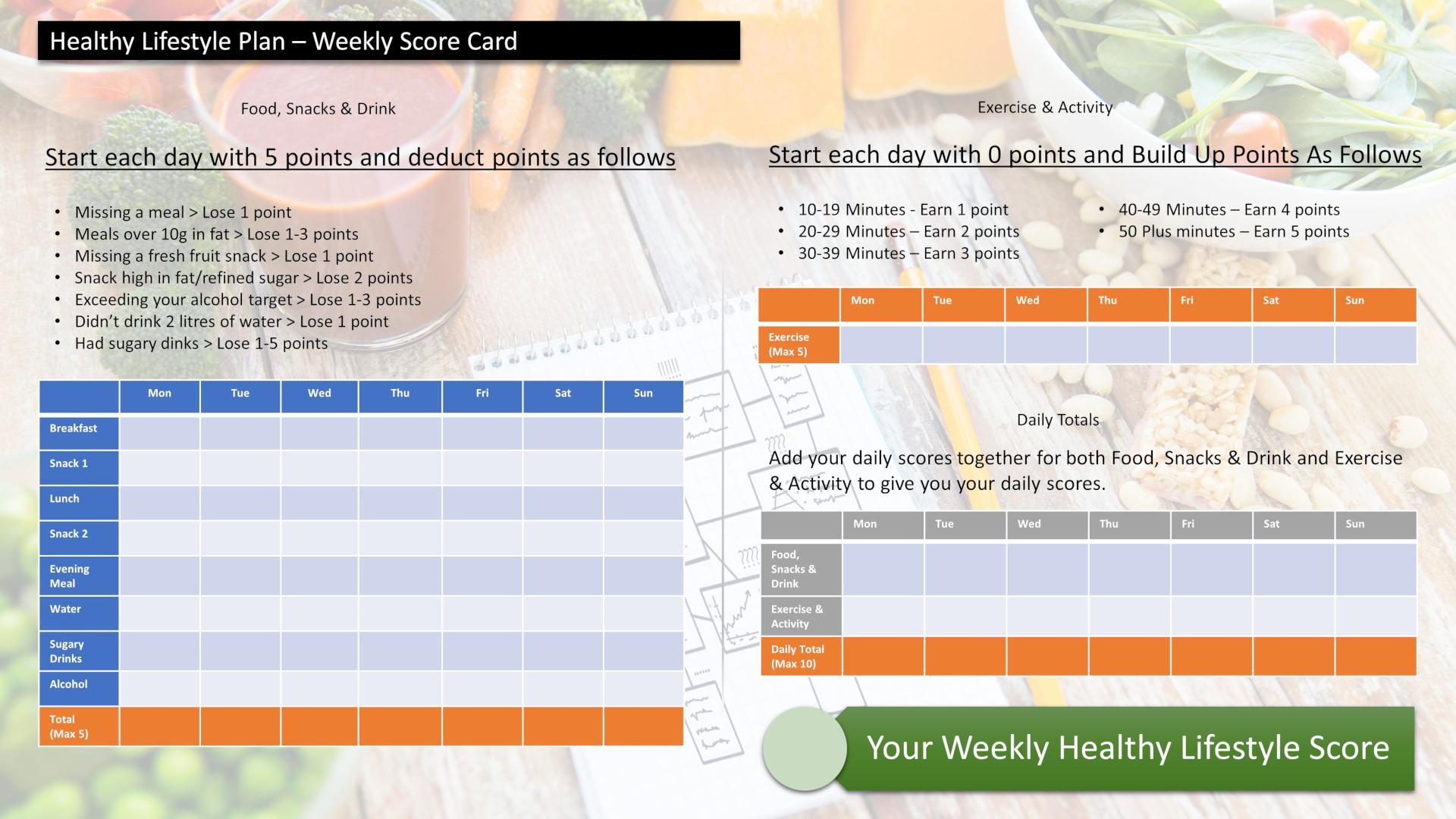 Score your way to good health with our healthy lifestyle plan and it's unique 70 point weekly scorecard!