I want you all to know I do love every comment on my blog. I cherish every one of them. Today I will announce February's Top Commentator and reward them a Free advert for a month and a guest post on the blog.
Some people ask what it is I love about blogging. After all I now have created such a diverse and wide online presence; blogging is in reality surely just a small part of it. In some ways maybe they're right. Yet blogging to me is my showplace, my storefront, my stage and very much my passion, and it always will be.
I also love the relationships I have with the people I have met through blogging, though I haven't had as much time to spend with them recently as my business has erupted. So many of them are generous contributors to my blog, and they have been amazing supporters to my education. This is one of the most fantastic parts of the blogosphere. The comaderie from other bloggers.
As a writer who loves reading, I am inspired by each of their own different voices and stories, it gets the wires in my head igniting –in a great way. At the moment with life and business being so busy I do miss reading them so much.
These are all passionate blogs that educate and inform and instruct and give their readers so much. That brings me to the purpose for todays post.
Today I'm pleased, no, in fact delighted to announce our February Top Commentator of The Month:
I would like to express my gratitude to her with today's post. I know her blog well. I have been following her for some time, and when I get the chance I still do. Her writing never fails to empower me. She brings me a little religion, and a lot of contemplation. I never fail to leave her site, having read her latest article, without having to ponder what she has said. That is an incredible talent to create such an impression in your reader.
Being a blogger that truly believes in the importance of helping others through getting the right balance for mind, body and soul, Martha's Daily Devotion's is an excellent resource for supplying inspiration to your soul. You can see how aptly named this blog is Martha's Daily Devotion, she is truly devoted to tell a story each day that she believes is her calling.
Now I'm not a religious man. But yes I do believe in a higher power. Just in my book he or she carries no particular label or banner. That's just a personal thing. But Martha's blog crosses any divide, and she carries the power of somebody that has what I believe is the key to happiness …. Faith. She is a hobby blogger, and enjoys sharing this faith with anyone lucky enough to read her words. Her destiny is to be an author, and I have no doubts this will be something she achieves with great success. After all she's motivated by following a personal development blog, so she's an empowered lady, isn't she.
It is essential in the blogosphere with its number of voices that a blogger strikes the note of uniqueness. Martha I believe you are both unique and special. For those of us that love blogging, that love people reading our posts, and love people taking the time to comment, you are also a special person for taking time out for contributing here at our blog
Martha thank you for your great comments, and as your reward we would like to place an advert for you (it will be on for a month) and invite you to be a guest author). The rest of our readers please head over to Martha's and give her blog a read … it's worth it I promise you!
That's it from me today!
This was

Score Your Way To Good Health - With Our Healthy Lifestyle Plan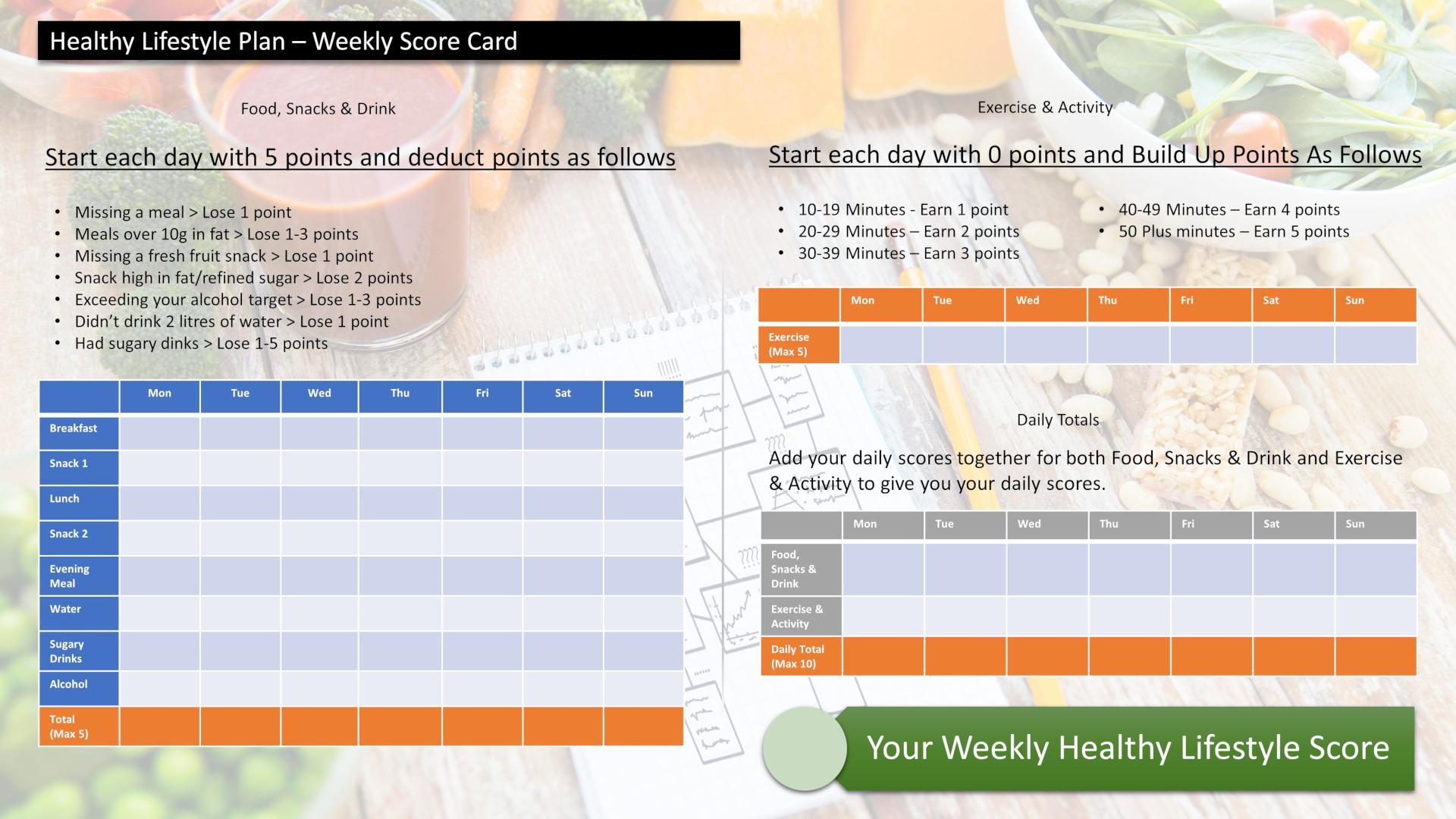 Score your way to good health with our healthy lifestyle plan and it's unique 70 point weekly scorecard!