The slogan "girl power" came to focus back in the late 1990's. It was created by the success of the all girl band – the Spice Girls. Their powerful influence on millions of young fans was amazing, one of whom was my eldest daughter.
"Girl power" is all about having a positive attitude to life, getting what you want and sticking by your friends. This had a serious impact on the way young women viewed themselves, and I'm sure was one of the reasons my daughter became the first female from our family to go to University.
Women have always been a force to be reckoned throughout history, names like Queen Victoria, Cleopatra and Helen of Troy come to mind. .
In the blogging world there have been many ladies who have made a mark. Arianna Huffington was one of the co-founders of The Huffington Post, an extremely popular news blog, which I have the privilege of contributing a few articles to.
Then there is Ana Hoffman who writes one of my favourite blogs at The Traffic Generation Café.
Today, I'm going to list My Top 10 plus one or two Blogging Women, this is my personal list. These are ladies whose blogs I read and who frequently participate in my blog by commenting. They have all influenced me in some way. They are part of the blogging community that I've been part of for some time now. Sometimes the best way to demonstrate the quality of a community is to showcase some of its members.
Why am I doing this?
I have recently been honoured by two of my favourite bloggers.
Jessica Brant (not to forget her cohort Alejandro Guzman) made me the Featured Blogger of the month at her blog site Blognostics. They are creating a community to "Unite Bloggers Around The World" by providing a showcase for Writers, Photographers, and Artist from all over the world to display their talents.
Then there's Anna Sides at The Other Side of Anna who named me in her Liebster Blog Love Award. What a lovely lady she is, and what a lovely gesture this was.
So now let me introduce my other favourite ladies:
Bonnie Panter Gayadeen at Bongo is Me
Jessica Mokrzycki at AscendingTheHills
Mary Hudak-Collins at Living with Food Allergies and Celiac Disease
Corinne Rodrigues at Every Day Gyaan
Savira YogaSavy at Sparkle Me Zen
Martha Murdy Orlando at Martha's Daily Devotions
Alpana Jaiswal at Motifs On The Wall
Rachel Hoyt at Rhyme Me A Smile
Susan Deborah at Meanderings and Reflections
Sulekha Rawat at Memoirs
Deborah at Scattered Musings of A Creative Mind
I hope you take some time and visit their blogs. They all make a wonderful contribution, and you won't regret the time you spend at their blogs.
Score Your Way To Good Health - With Our Healthy Lifestyle Plan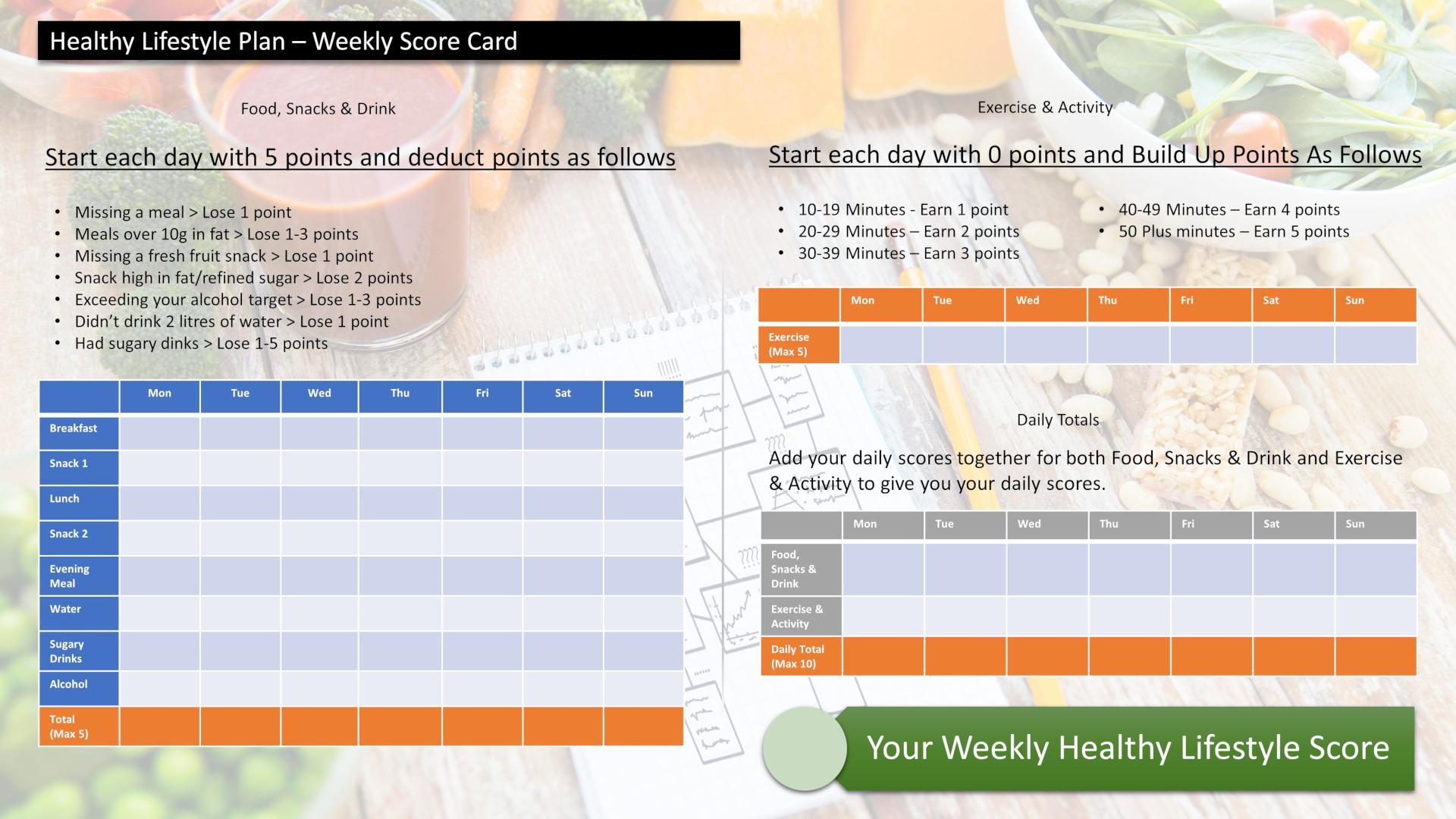 Score your way to good health with our healthy lifestyle plan and it's unique 70 point weekly scorecard!