21 years ago I received one of the most precious gifts of my life, my daughter Laura Jayne. It is so difficult to believe how fast times flies by. It doesn't feel that long ago when she was first placed in my arms minutes after her birth. My life changed the day she was born and my love for her has grown every day. I have always tried to protect her and guide her in the right direction. As a father I will never stop trying. This my blog certainly does give me a great way to communicate with her at times.
Today my strongest message to her, is a very simple one … I love you more than I could ever express and will always be there for you when you need me. Happy Birthday baby! I Love You!
Not only is she 21 today, but also she begins life in her new home. So may I also take this opportunity of wishing you LJ and Colin congratulations on your new home, and hope it brings you both great happiness.
Now all we have to do is get you well!
What I want for her is to enjoy a life full of passion, excitement, and purpose.
So when she is blowing out her candles today, all 21 of them, this is the question she should be asking:
What do I want from life?
Then let her think. Really think hard, go deep within herself, thinking about what's most important to her in life. Thinking about everything she wants to accomplish and how she wants to be remembered.
If she could do everything and anything in life, travel anywhere, help anyone with anything, what would her life look like? No limitations. No restrictions.
You have one life and it's hers to live and hers to enjoy. My message to her, and to all my readers today, is live, do the things you love, create happiness for yourself and those around you.
Make it your journey and your mission to feel alive. Have the desire to really live. Don't allow yourself to get caught up in routines and responsibilities and turn into a robot. You know what I mean a life where you just wake up, get dressed, go to work, eat, come back home, watch tv, go to bed.
What I want for my daughter is to live a life that matters. And this is what we are all meant to do, to discover our true purpose and make this world a better place.
The happier we are, the more focused we are, the greater work we will do, and the more we're going to accomplish.
At 21, as you are today, you have the best years ahead of you. Look forward to discovering your dreams, fulfilling your life purpose and manifesting your ultimate destiny.
So my Darling LJ, make sure you are happy and make that your most important goal throughout your life, while also finding your true purpose, and become the great person I know you are destined to be.
But never forget your dad is proud of you now, and will be forever.
Happy Birthday again baby!
Score Your Way To Good Health - With Our Healthy Lifestyle Plan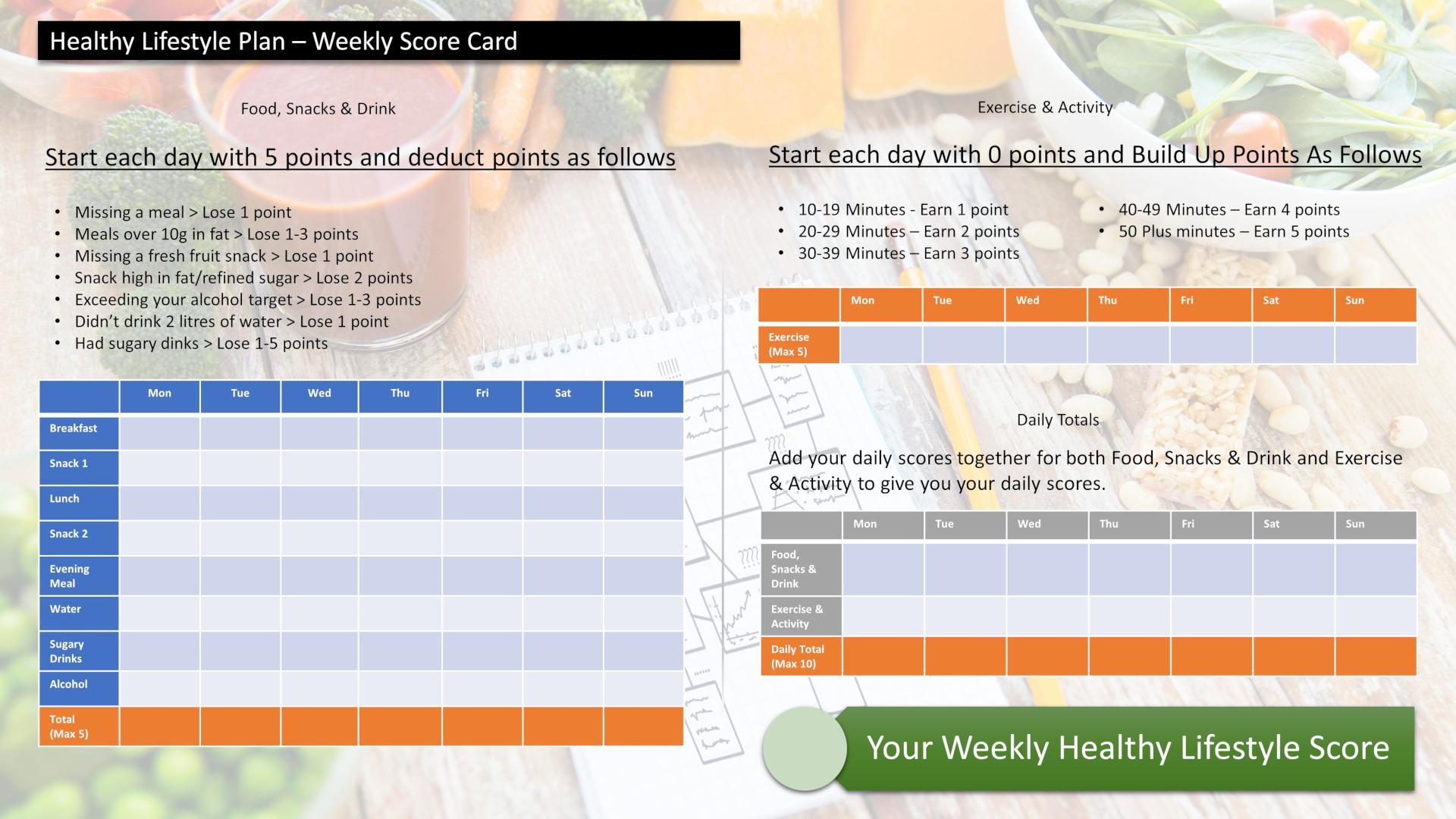 Score your way to good health with our healthy lifestyle plan and it's unique 70 point weekly scorecard!