I wrote a blog the other day called the One eyed blogger . Well today's post is on the same theme, well sort of. It's to do with one eye and in fact it's something that matters to me and makes me smile. My dad was always pretty hopeless in the kitchen, but it didn't matter because my mum was brilliant. Yet there were two things my dad was absolutely brilliant at making. Eggy bread was one, and a one eyed sandwich was the other. I loved them both. So today I want to give you the recipe for a one eyed Sandwich.
This really is a wonderful memory from my childhood that I haven't had in quite a while. This also became my two daughters favourite made by grandpa dish. I may well try and make it for them.
You need 2 slices of white bread or wholemeal
2 tablespoons salted butter
2 large eggs, preferably free-range and/or organic
Salt and freshly ground black pepper
Start by lightly toasting the two slices of bread and then butter both sides with 1 tablespoon of the butter. Using a juice glass or anything that will cut a hole in your bread that leaves at least 1/2 inch walls on either side) cut a circular hole out of the middle of each slice of bread. Do not throw away the circles they going to come in useful at the end!
Now let's get cooking. In a medium pan, melt the second tablespoon of butter over a medium heat. When it starts fizzing, add the toast slices and the little toast circles and cook for a minute on each side, until it becomes nice and golden.
Once it does, move the little circles to one side of the pan, and then crack an egg into the hole of each slice of toast. Cook for about 2 minutes, until the white has set around the sides of the sandwich, and then gently flip both slices over and cook the other side for another minute or so, until the whites are cooked through but the yolks are still nice and runny.
Finally place each sandwich on a plate, top with the little toast circles which are rather useful for dipping into the yolk,, and serve immediately with salt and freshly ground black pepper.
Breakfast is served, you now have a one eyed sandwich!
Score Your Way To Good Health - With Our Healthy Lifestyle Plan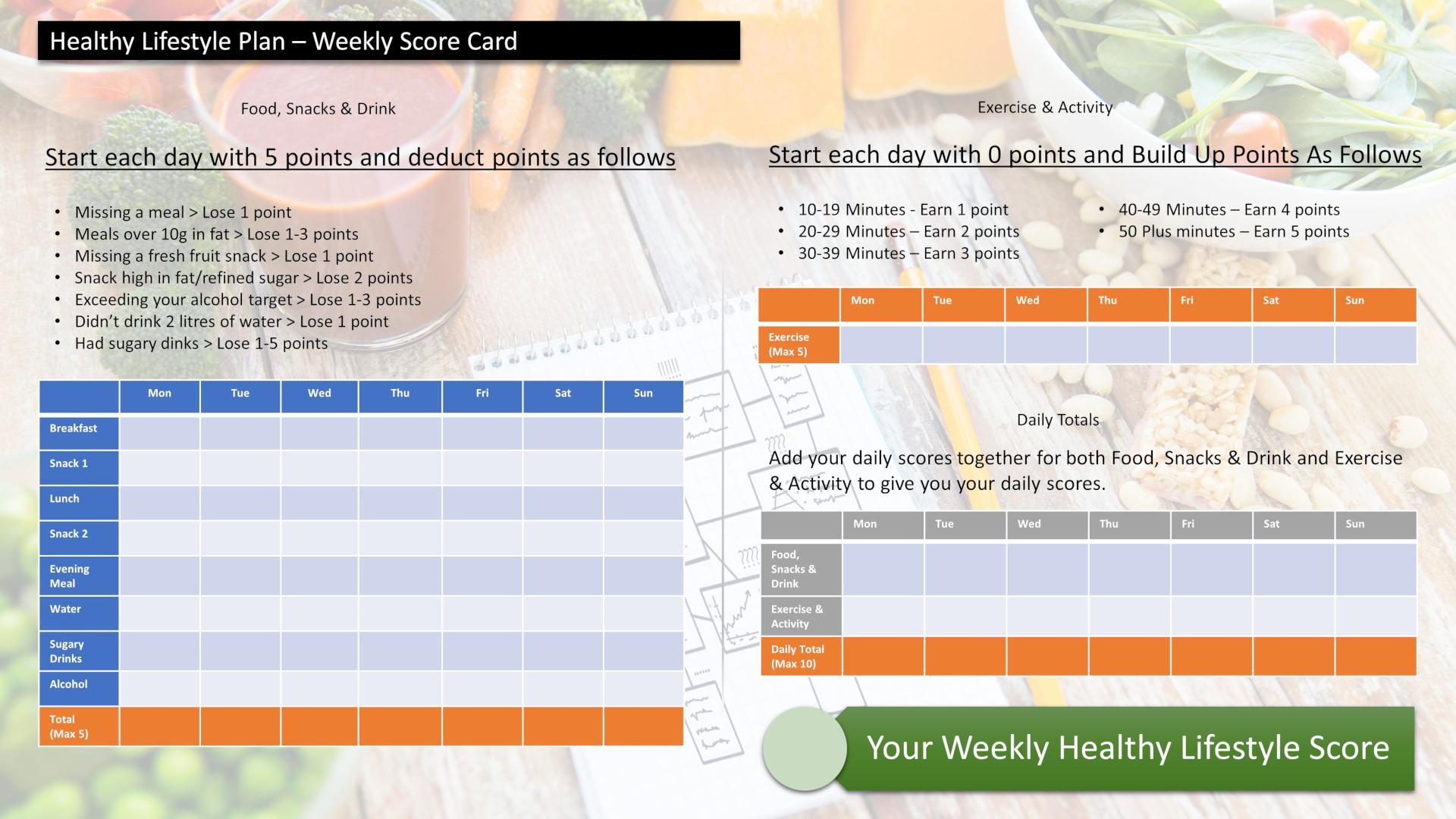 Score your way to good health with our healthy lifestyle plan and it's unique 70 point weekly scorecard!