Fenugreek, a common ingredient in curry, may seem like a fairly innocuous herb at first glance, but it actually has a whole host of medicinal benefits that can help women's health in a variety of different ways. Whether you decide to grow your own source of the herb in a garden or window box or purchase capsules of crushed fenugreek sees from a health store such as Holland and Barrett, just be aware that fenugreek should not be taken during pregnancy as it can induce labour.
One of the most common properties of fenugreek, which women have been taking advantage of for centuries, is that is can increase milk production in lactating mothers. To take advantage of fenugreek as a "galactagogue", the herb can be taken in capsule form. Women need around 3,500 grams a day in order for milk production to increase, and it is recommended that once you achieve the desired level of milk production you cease ingestion of the herb.
A much more aesthetic potential benefit of taking fenugreek is the possibility that it can cause natural breast augmentation. For women who fancy a bit of a boost in the chest region but don't want to have surgery, fenugreek capsules present a viable alternative. Research suggests that fenugreek may be able to increase breast size by changing enzymes in the body, slowing down how you break down oestrogen. The recommended method of intake is in two cups of strong tea daily, with two cups of water to one cup fenugreek sprouts in each serving.
One final potential benefit of fenugreek is relief from the discomfort of hot flushes and the pain of menstrual cramps during PMS and throughout the menopause. Drinking a fenugreek tea up to three times daily is thought to have these beneficial effects.
Remember to always check with your doctor before starting out any form of alternative medicinal treatment.
Score Your Way To Good Health - With Our Healthy Lifestyle Plan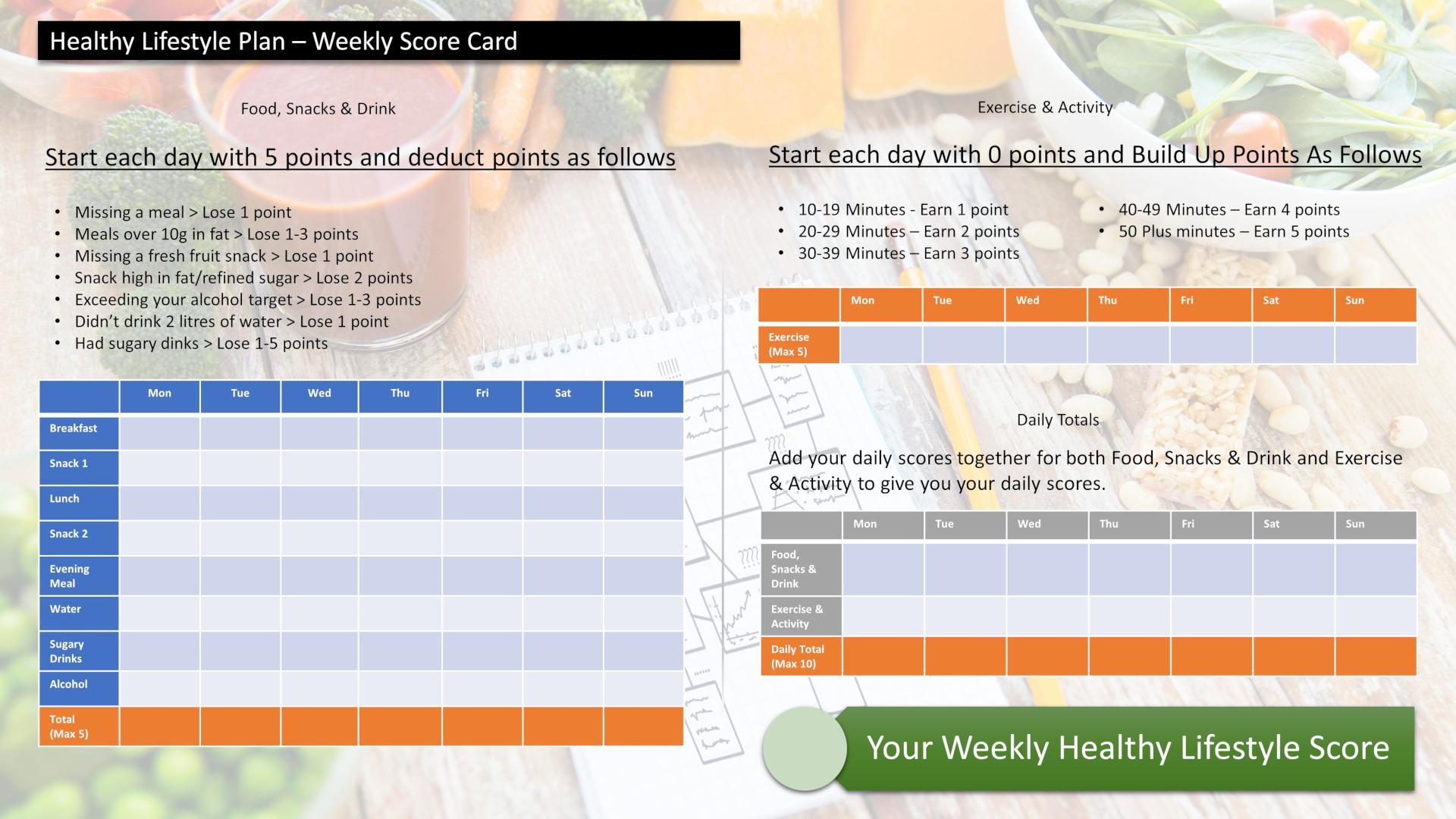 Score your way to good health with our healthy lifestyle plan and it's unique 70 point weekly scorecard!