Your core is made up of all the muscles that connect the upper and lower body, including those of the stomach, lower back, hips and buttocks.
These muscles are essential for supporting the spine, aiding good posture, and almost every movement. By strengthening core muscles you will not only be on a fast track to a flatter stomach but will also improve the effectiveness of any exercise you do.
The plank is one of the best exercises because it tightens the deepest core muscles. It's a static exercise where you use your arms to raise yourself off the floor and hold the whole body straight and rigid, like a plank of wood.
You can do it anywhere, you don't need any equipment and it only takes a minute (literally). The longer you can hold a plank, the stronger your core will become and you will quickly see an improvement. Do not attempt the plank if you have suffered any lower back problems.
Make sure you breathe throughout the exercise and if you purse the lips and breathe out slowly you will find that you can tense your abs even more.
Start on elbows and knees, locking hands together. Straighten legs and raise your body so that you're supported by the balls of your feet, with feet hip-distance apart. Only your forearms and toes should be in contact with the ground. It's like being in a press up position, and resting on your forearms. Face the floor, being careful not to arch your back or stick your bottom in the air. Your back must remain straight, where the ankle joint, knee joint, hip joint and shoulders should all be in a straight line. Hold this position for 30 seconds to a minute to begin with, extending the time as you get stronger. To end the exercise just simply place your knees down, and rest.
Score Your Way To Good Health - With Our Healthy Lifestyle Plan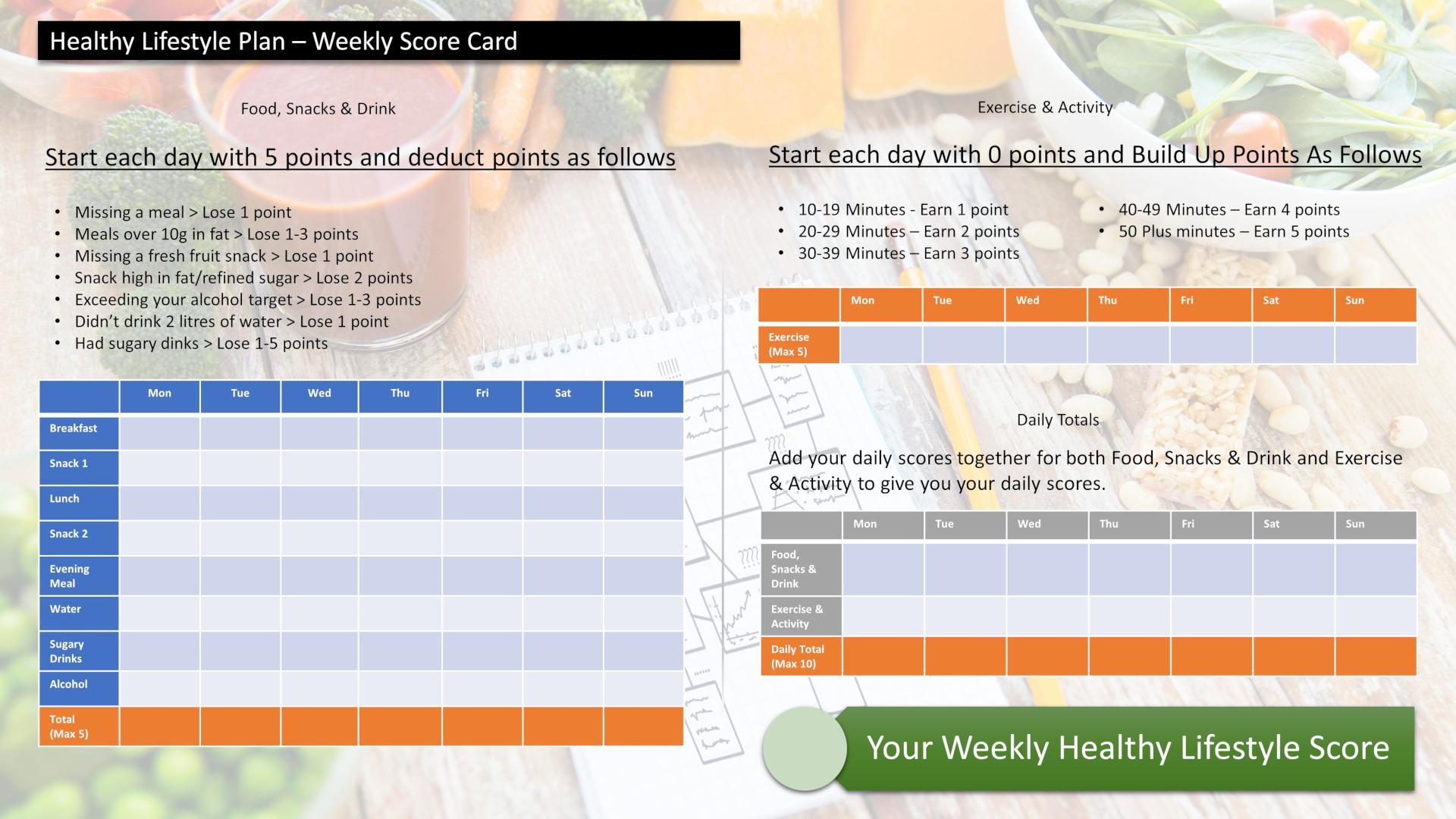 Score your way to good health with our healthy lifestyle plan and it's unique 70 point weekly scorecard!