I am a 48 year old male who works out 5 or 6 days a week. I weight train, do cardio, and circuit train. I never do this without my MP3 player. I'm one of those guys that likes to just totally immerse myself in music during my training sessions and let the melody and beats pump me up, getting me into the zone. The right music will seriously get me going.
We all need something to keep us going during our training sessions. The right music can be just the thing for energizing tired muscles for one more mile or one more rep. There's nothing more motivating than having great music to exercise to
Several studies have been conducted to determine the effects a good workout music can do to an individual during exercise. These studies showed positive results and in fact, several researchers agree that great workout music helps motivate trainees by encouraging them to exercise with vigor and enthusiasm. Those who use workout music to get pumped up tend to train longer since music serves as a good distraction from feeling exhaustion. This, of course, helps them burn more calories and makes workout routines more enjoyable.
Whether exercising is something you love or loathe, the perfect workout mix can help you burn off those calories while enjoying great music at the same time. With that in mind, here are the 10 best rock workout songs, tunes that are sure to get your adrenaline flowing and your feet moving.
When I sent this post over to Neil to publish (he's the genius behind my blog that does all the techie bits), he decided he would get in on the action and put together 10 of his own workout songs which I have included below mine.
Help us out by telling us all about your favourite exercise songs… Leave them here in comments.
I will be showing you more of my playlists that get me through my workouts over the next few months and who knows, Neil might actually become a regular contributor too.
The following workout tracks are on my MP3 players and will pep you up and keep you motivated through your workout.
Larry's list
Neil's List
Score Your Way To Good Health - With Our Healthy Lifestyle Plan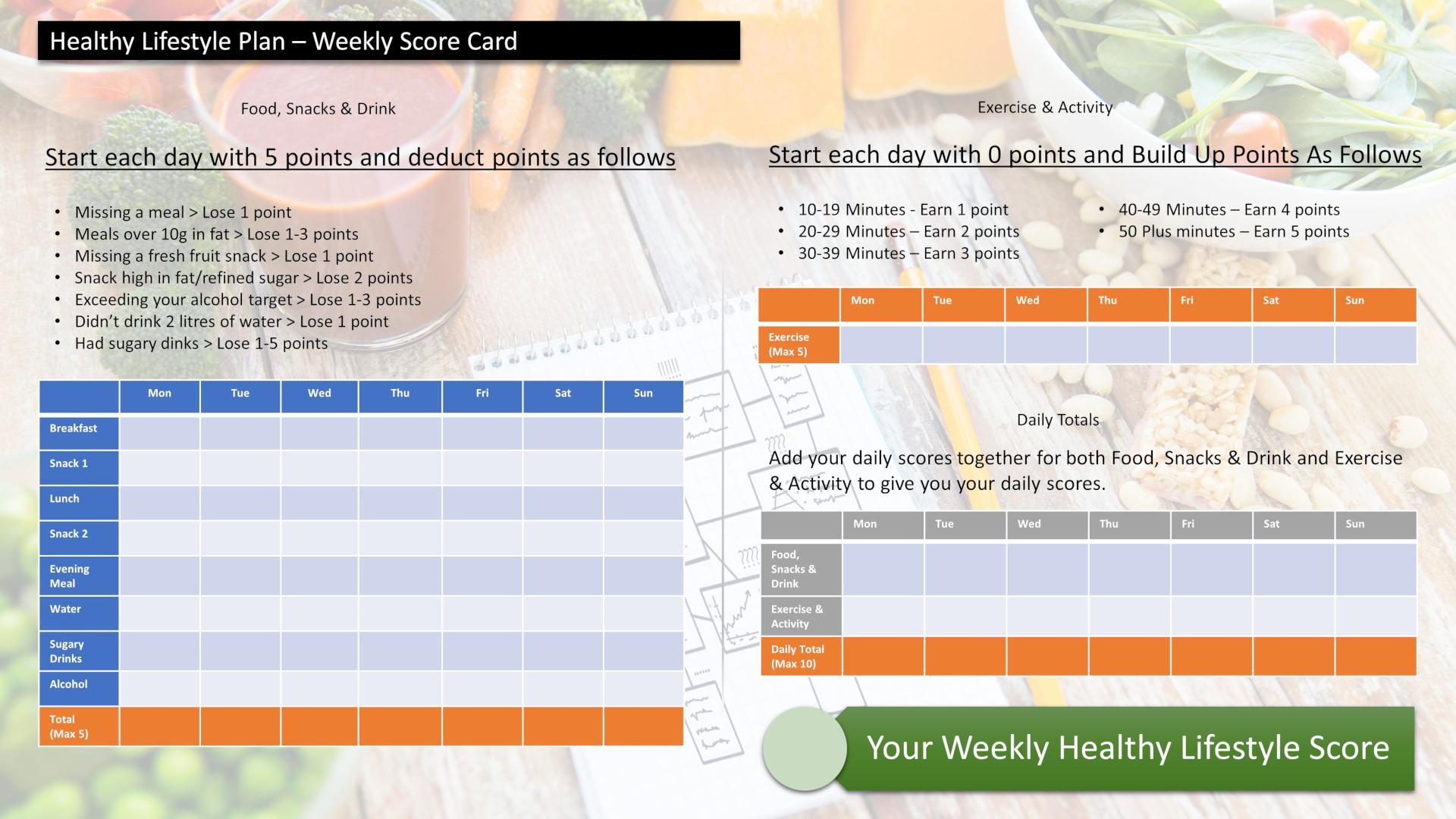 Score your way to good health with our healthy lifestyle plan and it's unique 70 point weekly scorecard!