So why should you exercise first thing in the morning? Being active is so important to your health. It needs to be ingrained into your daily routine. If you want to be living a healthy lifestyle then you need to be exercising. Some form of physical activity is required. The good news? Something as simple as walking is classed as exercise.
When you think of exercise you probably think of being in the gym, running a marathon on the treadmill, lifting lots of weights or racking up the miles on an exercise bike. Yes, this is great exercise but for most of us, just something as simple as walking will be enough to begin with. I always recommend that anyone who has led a more sedentary lifestyle to just start walking. It's the easiest way to get started and then over time you can start to increase the intensity of your exercise routine. Start of small and slowly work your way up to walking for between 30 and 50 minutes a day.
The benefits of exercise are huge. I suggest you work out first thing on a morning. At this time of day, the benefits of exercise are amplified. I'm an advocate of exercising first thing in the morning for several reasons:
It ensures exercise becomes a habit and a part of your daily routine.
It helps lift your metabolism which will help you burn calories throughout the day.
It wakes you up and energizes you for the rest of the day. You will also feel a sense of achievement as you've already done something positive with your day.
Exercise releases endorphins which in turn reduces your appetite so it will help you regulate your appetite.
By making exercise the first thing you do every morning, you're programming your body that you're doing the same thing every day and it will begin to prepare for waking up and exercise several hours before you even open your eyes.
It reduces confusion with wildly changing wake up times. Your body will start to automatically wake up at the same time every morning.
Hormones involved with activity and your metabolism will begin to elevate even during your sleep. This will mean you'll feel more energized, more alert and ready for exercise as soon as you wake up.
It ensures exercise isn't pushed back throughout the day and then ultimately forgot about. If given the chance you will make up an excuse not to exercise. Be doing it first, you remove this temptation.
It makes it easier to wake-up on a morning.
It becomes a positive experience which you will look forward to. It's a great time to think, pray, plan your day or just mentally relax.
It increases mental acuity which lasts around 4-10 hours after exercise.
So, start exercising first thing on a morning. You will feel better because of it.
Check this article out which will give you some ideas for a morning exercise routine: A Good Morning Workout Routine
Also this article contains more benefits of just walking (not that you need any more reasons ?): Top 5 Amazing Benefits Of Walking

Thanks for reading!
Score Your Way To Good Health - With Our Healthy Lifestyle Plan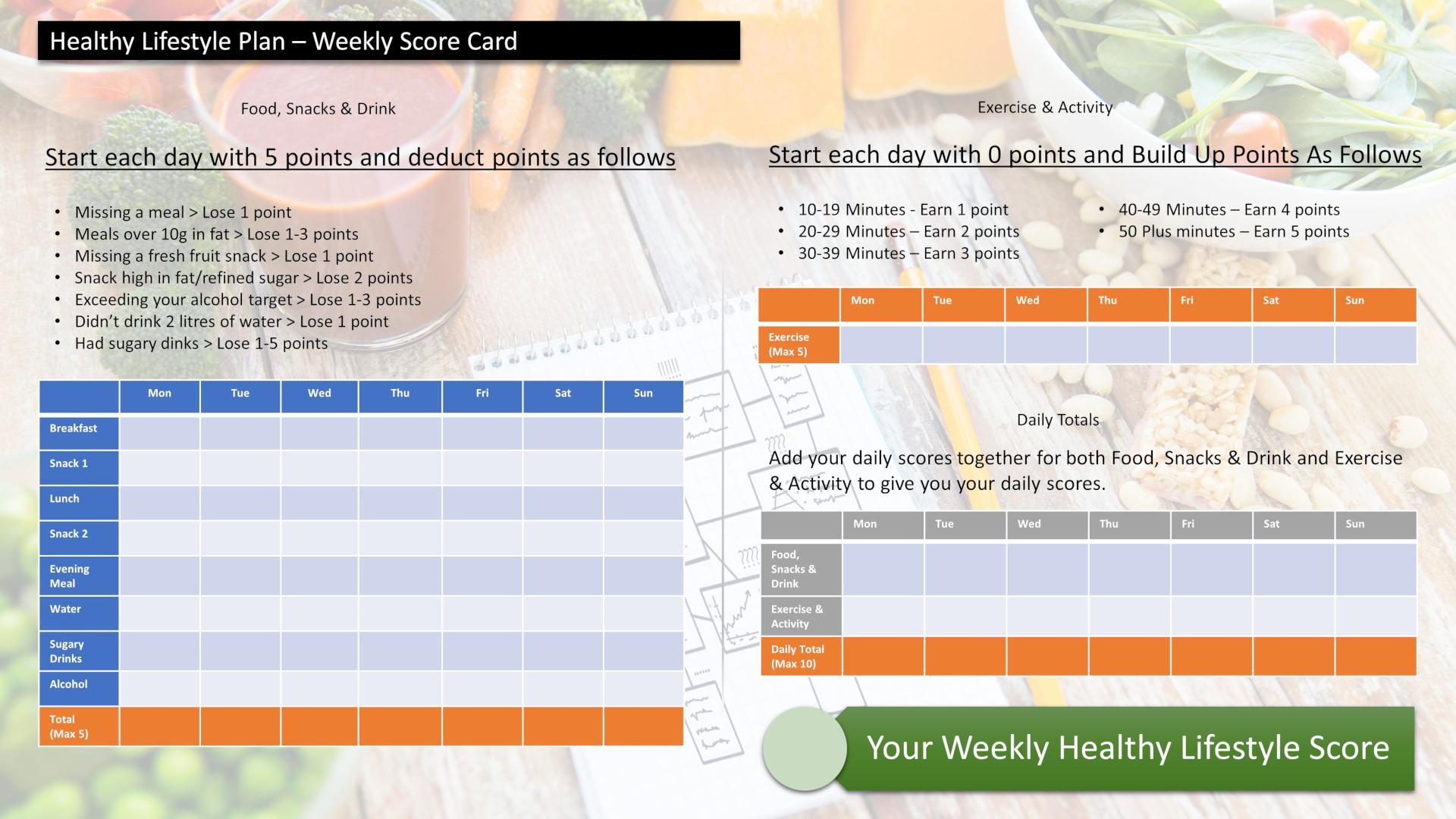 Score your way to good health with our healthy lifestyle plan and it's unique 70 point weekly scorecard!