I was watching television a few nights back, and was gobsmacked at the programme I saw. They were talking about the bad advice that the gym industry has been peddling, that exercise helps you lose weight. I'm not kidding you. This program made the claim it doesn't. In fact it made it sound as though you actually don't need to exercise. They were peddling the message it's all about your diet.
Well I assure you this is total nonsense.
According to many research papers exercising just three times a week improves the quality of life-boosting both mental and physical health.
In fact the more exercise you do, the better you will feel, the more quality-of-life benefits you will feel.
The truth is people move around less and burn off less energy than people used to. Sedentary lifestyles has become the norm.
A large body of research shows that regular physical activity lowers blood pressure, cholesterol and the risk of heart disease, diabetes and cancer.
Exercisers reported improvements in all areas of quality of life: agility, energy, overall health, mental health, emotional well-being and functioning in social situations.
Regular physical activity has amazing benefits. Here are just a few:
Physical activity helps you live longer and prevent many chronic diseases, such as heart disease, high blood pressure, abnormal blood lipid (cholesterol and triglyceride) profile, stroke, type 2 diabetes, metabolic syndrome, and colon and breast cancers.

Physical activity improves cardiorespiratory and muscular fitness.

Physical activity raises your metabolism and helps you lose weight more easily (or eat more without gaining weight).

Physical activity helps reduce stress, anxiety, and depression and improve your mood. .

Physical activity helps maintain brain function in older adults.

Physical activity helps with digestion and promotes regular bowel movements.

Physical activity increases bone density.

Physical activity helps you age more gracefully by maintaining your looks and your agility.

Physical activity improves sleep quality.

Physical activity improves your overall quality of life FACT.
When you are inactive your health will suffer as a consequence. So being physically active can help you lead a healthier and even happier life.
Given the overwhelming evidence, it seems obvious that we should all be physically active. It's essential if you want to live a healthy and fulfilling life into old age. So get yourself outside and start walking, join the gym and exercise or go to the local leisure centre and play badminton. You get the idea so just get started and do something good for you.
Score Your Way To Good Health - With Our Healthy Lifestyle Plan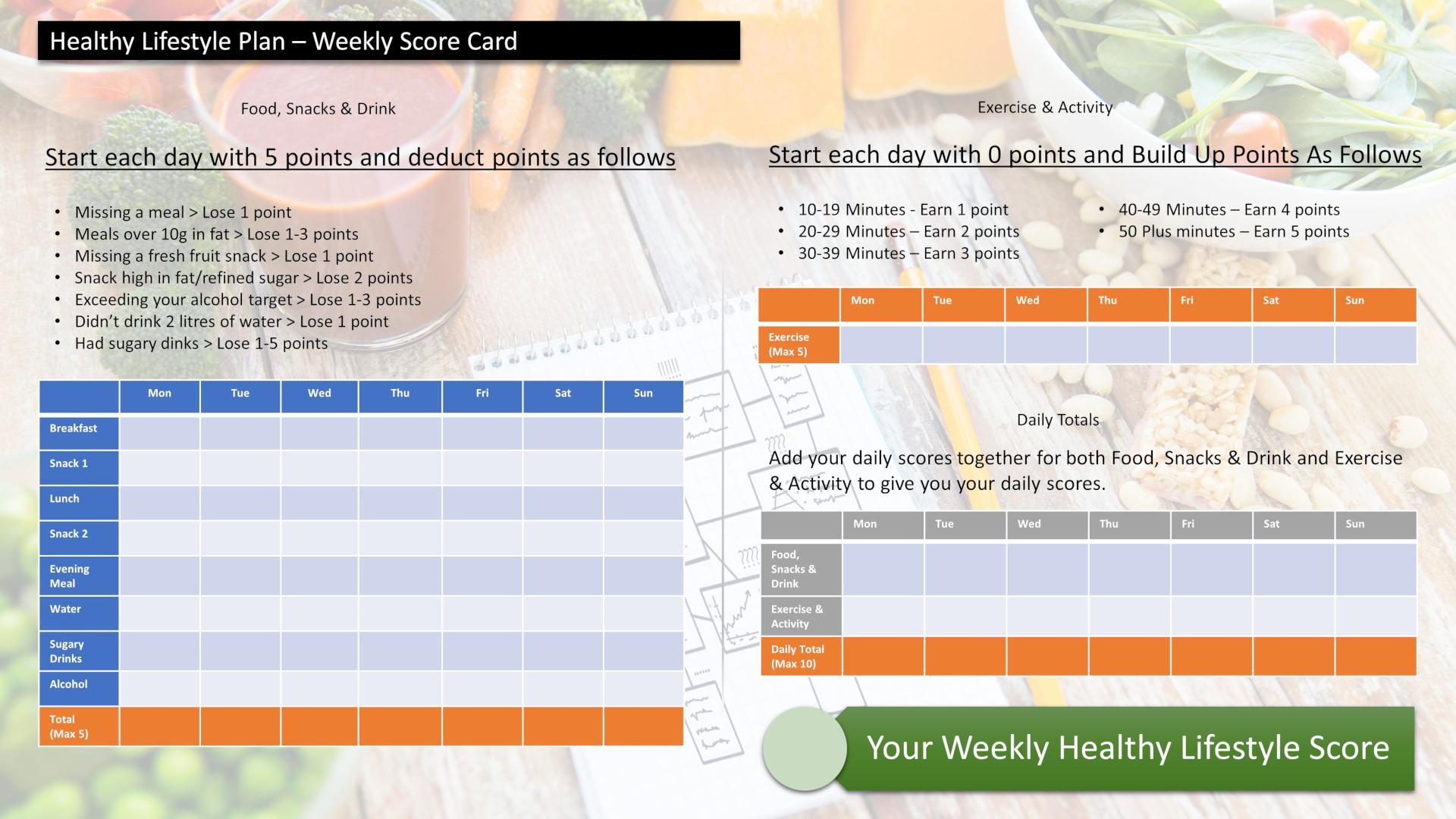 Score your way to good health with our healthy lifestyle plan and it's unique 70 point weekly scorecard!