What an amazing January, but one tinged with such sadness at the loss of some great people. I don't remember a time where so many famous people have died that have touched my life. What is certain is their legacies live on.
There was Paul Kantner of Jefferson Airplane; Glenn Frey of the Eagles (Hotel California is still one of my top 3 all time songs); David Bowie (Life on Mars also one of my favorite top 3 songs); and now we've lost Terry Wogan. Queens Bohemian Rhapsody is my other favorite song for those that wanted to know.
I wonder how many men have vehemently refused to watch the Euro Vision Song Contest then have listened avidly laughing away at the coverage of Terry Wigan. Who can forget that time where he layed in to the two presenters hosting what I believe was the show in Denmark, "The Little Mermaid and Doctor Death." Such a garbage music contest only watched by so many because of Terry Wogan.
It wasn't just Eurovision, that he was famous for. For as long as I can remember he was the voice we woke up to, as you listened to him in the morning on radio 2.
He also hosted his own TV show. So many memories. Watching him interview George Best when the brilliant ex playboy footballer was drunk as a skunk. Then the time that David Icke claimed to be the son of God. That was entertaining in its own right.
Then his epic 35 years hosting the Children in Need TV programme and he became synonymous with the children in need charity appeal. I'm sure everyone was disappointed at his absence on the last children in need show. As an Arsenal supporter I loved seeing Dermot O'Leary but he wasn't the same. After all it was the first time he didn't host it for 35 years. The reason stated was poor health.
Together everything he did made an incredible contribution to the world. He entertained and supported, he brought smiles to so many and changed the lives of those in need. An inspiration to us all.
Piers Morgan tweeted yesterday that:
Children In Need raised over £600m during the 35yrs that Terry Wogan was its 'face'. That's a greater legacy than even his broadcasting. @piersmorgan
BC Director General Tony Hall said:
"For 50 years Sir Terry graced our screens and airwaves. His warmth, wit and geniality meant that for millions he was a part of the family.

Wake Up To Wogan was for millions of Radio 2 listeners the very best way to start the day. For decades he's been such a huge part of the BBC on television and radio and leaves so many wonderful memories.

At the centre of Children In Need since its beginning he raised hundreds of millions of pounds and changed so many lives for the better. He leaves a remarkable legacy."
Here is a man who was a legend of radio and TV. He also wrote a variety of books including Banjaxed, The Day Job, two autobiographies Is It Me? and others too. What an incredible multi talented man.
As someone myself who has ambitions as both a writer and speaker, Terry Wogan teaches one incredible lesson. That is to make your voice sound, and feel like you're talking to just one person, the one reading or listening to you. This in my mind is the golden rule of all great writers, speakers, broadcasters: you are only ever talking to one person. He delivered his magic for over 50 years.
Thank you for your voice, your entertainment and the incredible legacy you have left, you will be missed Terry Wogan.
Score Your Way To Good Health - With Our Healthy Lifestyle Plan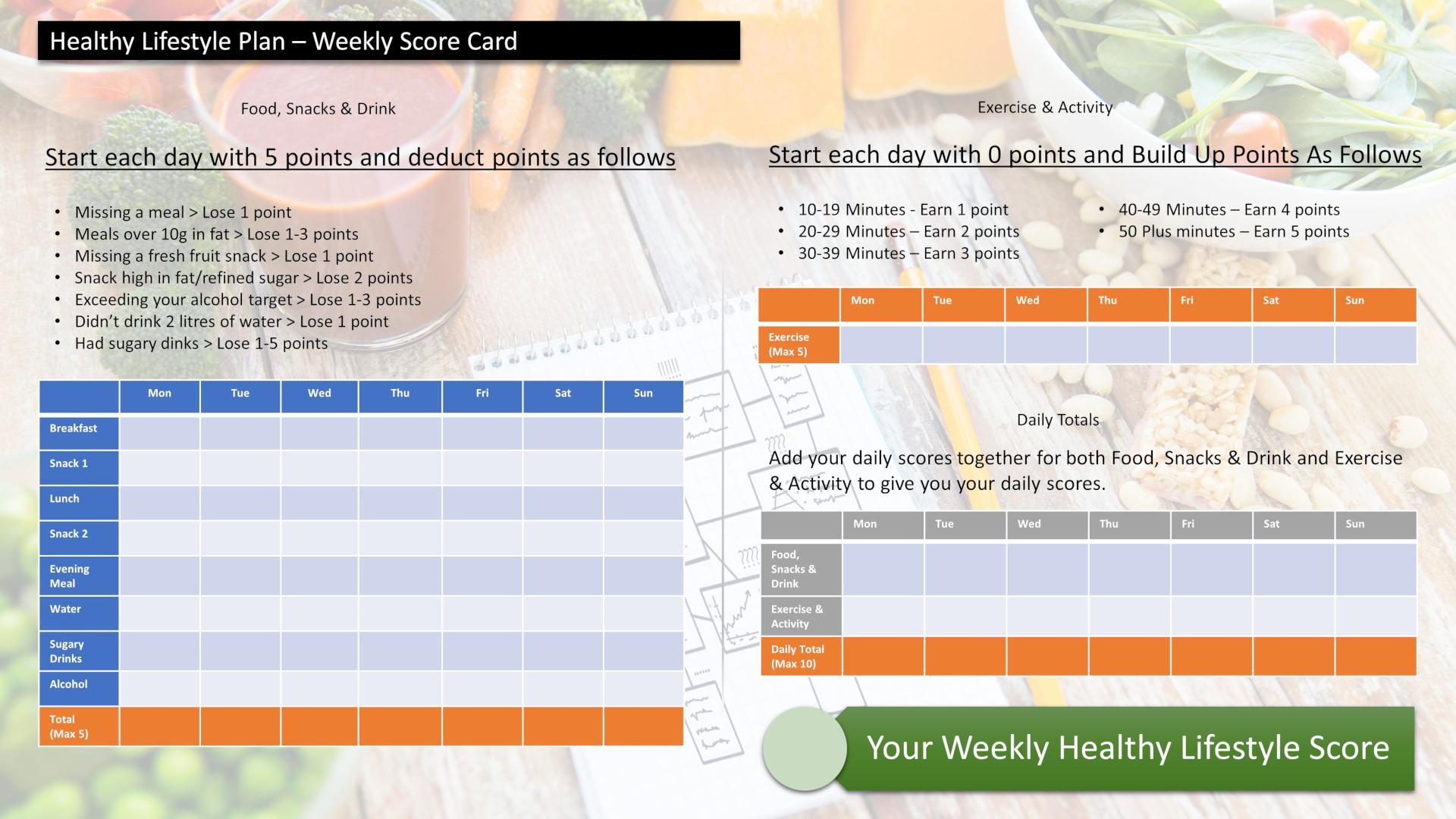 Score your way to good health with our healthy lifestyle plan and it's unique 70 point weekly scorecard!