How often have you said I want more from life?
Do you yearn for more meaning to your life?
Are you approaching an age where you feel that life is passing you by?
Do you feel stuck in a meaningless life where happiness seems non-existent?
If you dream of changing your life and reinventing yourself then you have come to the right place.
You deserve to feel good, contented, satisfied and full of life. You deserve to be living the life of your dreams jumping out of bed every morning knowing that you will make a positive difference to the world. And you deserve to do this now!
I am launching the Reinvention University just for people like you. People who are ready to connect deeply with their passions, wanting to leave a meaningful legacy and create an impact on the world. They are motivated because they want more from life.
Reinvention comes about when you say to yourself "I want more from life. Only when you want something different or new, powered by a desire to better yourself and make a greater contribution to the world you're part of can you start to bring about the change reinvention will bring.
I know many of you know that you were born for a purpose, one you haven't connected with yet, and you want to dedicate the next chapter of your life to fulfilling a better life for not just you but your loved ones. You want to know both success and happiness. You want more from life.
No matter your age, failures, mistakes or regrets everyone you can still go on to transform your life. You just have to make the decision that you're ready to bring about change, you're ready to write a new chapter for your life.
I believe that out of adversity comes our most exciting opportunities. That is certainly the case for me.
I sit here as excited as I can be while putting the finishing touches to my reinvention university prior to launch. This is the end of a long journey for me definitely one that has taken me on a road of reinvention. Having been successful all my life I then went through a massive downfall and lost everything. At one point I'd lost my beautiful 700,000 pound home, went bankrupt, lost my businesses and much more. The worst point came when I found myself sleeping on the floor of my gym when my wife decided to go back to London and then I was struck down with a bout of very bad health. I was reeling. But in that moment I had the final pieces of my reinvention jigsaw. All I had left from many years of hard work and much happiness was the clothes I had in my suitcase. I was homeless, carless, and now wifeless. I knew what I had to do. I wanted more from life. So I set about doing what had to be done, transforming my life, building a wonderful business and new relationships, getting my life on course.
Much of my transformation is down to having identified my:
God-given skills
My Purpose in life to make the difference
And the internet providing me the vehicle to do this
I am now doing the things that I do best, thriving, and living in a way that's consistent with who I was born to be.
Life now finds me in a far better place loving my work, having a business that is growing stronger month after month, in a wonderful relationship ,just enjoying my life and the contribution I'm making. Now I can use my experiences to help others. The knowledge I've acquired on my journey will be indispensable to others. My support will offer the helping hand they need.
These 50 plus baby boomers finding themselves in a place of unhappiness.
Unemployed.
Stuck in a dead end job.
Fearing retirement.
Trapped between 4 walls caring for an ill loved one.
Frustrated by having a life driven by the need to pay bills instead of chasing their dreams
Feeling alone wasting the hours away fretting about how bad things are.
Let me help you live the life of your dreams, do everything you ever wanted, be who you were always destined to be.
Do you think nothing you try will make a difference because you've already tried everything, and to be honest, you're pretty exhausted with it all now. Well what i will be launching soon is a 12 week online course ABSOLUTELY FREE. So you got nothing to lose and everything to gain.
In fact i'm looking for 10 volunteers to help me test this course. So if you're interested, and you've been looking for a life coach, and the right tools to help you reinvent your life, here's the chance to get exactly what you're looking for.
Contact me at larry@healthylifestylesliving.com
Let me help you deal with the challenges of life swiftly and effortlessly, focusing on what needs to get done, and achieve more – in less time.
Score Your Way To Good Health - With Our Healthy Lifestyle Plan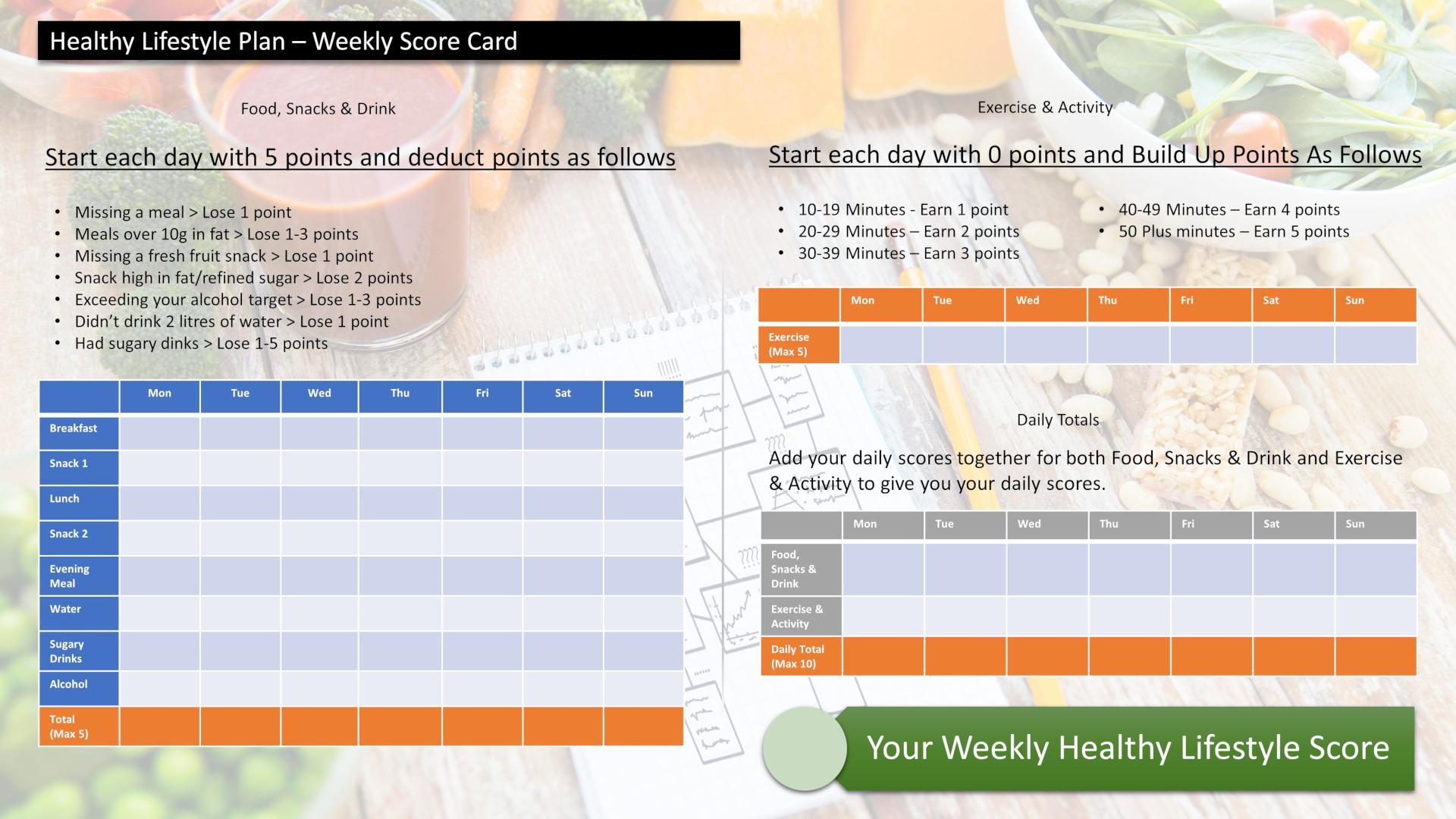 Score your way to good health with our healthy lifestyle plan and it's unique 70 point weekly scorecard!