I am 51 years old, so I have no doubt that I have past the first half of my adult life and have now entered the second half of my life.
Instead of being sad about this I feel that I have entered the best half of my life, but I know it's not like that for many others.
Where does midlife find you?
A Midlife Crisis is the active process of rejecting your current state of life. It applies to a period of "self-doubt." It's the fear of getting old and not making a significant mark. We become more aware of our mortality and begin to wonder what our lives are all about.
Around mid-life everyone goes maniac a little bit. Tom Berenger
Do you feel bored or restless?
Does your body not respond or recover like it used to?
Is your career satisfying?
Does your relationship need recharging?
Do your goals seem empty?
Do you want to be more deeply engaged in life?
Do you want to create a more balanced life?
These aren't bad questions to be asking because they show you're taking time to reflect on your life. When younger you never stop to think about what impact the way you live will have on your future, but now everything has changed, and you don't want to get to the end of your life and look back with regret.
These type of questions can kick our life into gear. By seriously reflecting on the choices that you have made and the career-life paths you're on you can transform your life brining about change that will so benefit you.
Do you look forward to each day or are you negative, full of regret and yearning for something better? Enthusiastic about each day or pessimistic and fearful? Well I assure you there's much to look forward to!
Questioning where you are going and even who you are generally isn't catastrophic even though it feels uncomfortable. You are asking yourself an essential question:
"Will the direction my life is going in give me a future of happiness and fulfilment?"
What do I feel I should have done by this time in my life?
Is there something more important and fulfilling that I can focus on now?
What do I want more of in my life? What have I imprisoned that is crying to be free?
How can I ensure my commitment to living a significant life?
You don't have to continue with the life you have, instead you can forge a new life
When people come to me for coaching often seeking support for a Midlife Crisis they need help to navigate the uncertain waters of middle age, the dissatisfaction of life presently, a sense of lost opportunities and a fear of reduced options in the future. I help them find a way forward to realize their potential. This is what life coaching is all about, coaching helping people figure out how to get from where they are in life to where they want to be.
You can begin transforming your life right now by asking the questions within this article. Whilst asking yourself such transformational questions can undoubtedly be challenging, there is an opportunity that can come from doing it.
By reflecting on your life and an exciting future you can turn a potential midlife crisis into a time of wonder and exploration, what some would refer to as a midlife transformation. It's important to approach this time of life not as a crisis but as a time for transformation and opportunity.
It is never too late to change
What are your thoughts? Tell me by leaving your comments here. I'd love to hear from you.
Score Your Way To Good Health - With Our Healthy Lifestyle Plan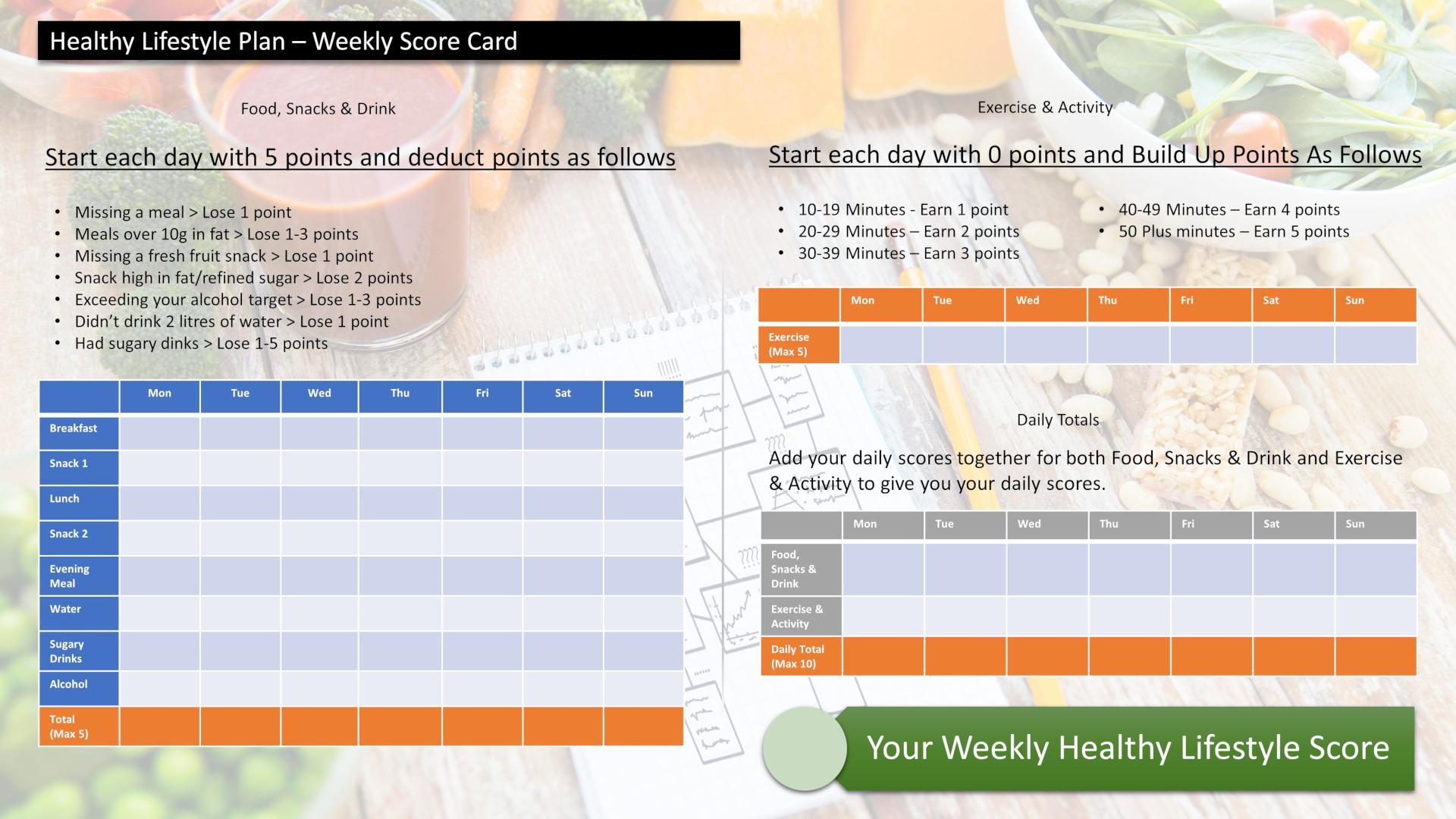 Score your way to good health with our healthy lifestyle plan and it's unique 70 point weekly scorecard!