For those of us who love listening to music we know it can be a great source of satisfaction as well as one of information.
Evidence is beginning to show that music may reduce the effects of mental decline in seniors.
It was amazing one evening as we were sitting at the hospital bedside of my mother who had been silent and unmoving for three weeks seeing her smile when my daughters and I began to play music for her through our smartphones.
My personal favourite choice was a song called My Boy Lollipop by Millie Small. It was a song she played for me frequently during my childhood because her nickname for me happened to be Lollipop.
https://www.youtube.com/watch?v=ZCUcbRTB6Rs
It seemed that music from her era managed to not just get a response but also cheer her up. You could just see it in her face
A similar story is demonstrated in this video where Henry, who suffered from dementia for a decade and barely said a word to anyone came to life when listening to Music on an iPod at his nursing home.
So there is no doubts that music is essential to us all as we grow older. Today I have selected 5 great songs about aging.
1. "Time" Pink Floyd
"…Tired of lying in the sunshine staying home to watch the rain
You are young and life is long and there is time to kill today
And then one day you find ten years have got behind you
No one told you when to run, you missed the starting gun

And you run and you run to catch up with the sun but it's sinking
Racing around to come up behind you again
The sun is the same in a relative way, but you're older
Shorter of breath and one day closer to death…"
2. "That Silver Haired Daddy Of Mine" Gene Autry
"In a vine covered shack in the mountains
Bravely fighting the battle of time
Is a dear one who's weathered my sorrows
Tis that silver haired daddy of mine

If I could recall all the heartaches
Dear old daddy I've caused you to bear
If I could erase those lines from your face
And bring back the gold to your hair…"
3. "Young At Heart" Frank Sinatra
Fairy tales can come true, it can happen to you
If you're young at heart.
For it's hard, you will find, to be narrow of mind
If you're young at heart.

You can go to extremes with impossible schemes.
You can laugh when your dreams fall apart at the seams.
And life gets more exciting with each passing day.
And love is either in your heart, or on it's way…
4. "That Dangerous Age" Paul Weller
And when he wakes up in the morning
It takes him time to adjust
So sick and tired of the money
(Shoop, he's at that dangerous age)
And all the life that is lost
(Shoop, he's at that dangerous age)
5. "A Hazy Shade Of Winter" Simon & Garfunkel
Hang on to your hopes, my friend
That's an easy thing to say, but if your hope should pass away
It's simply pretend
That you can build them again
Look around, the grass is high
The fields are ripe, it's the springtime of my life

Ahhh, seasons change with the scenery
Weaving time in a tapestry
Won't you stop and remember me
At any convenient time
Funny how my memory slips while looking over manuscripts
Of unpublished rhyme
Drinking my vodka and lime
I hope you enjoyed reading this blog today and listening to some great songs about aging.
Score Your Way To Good Health - With Our Healthy Lifestyle Plan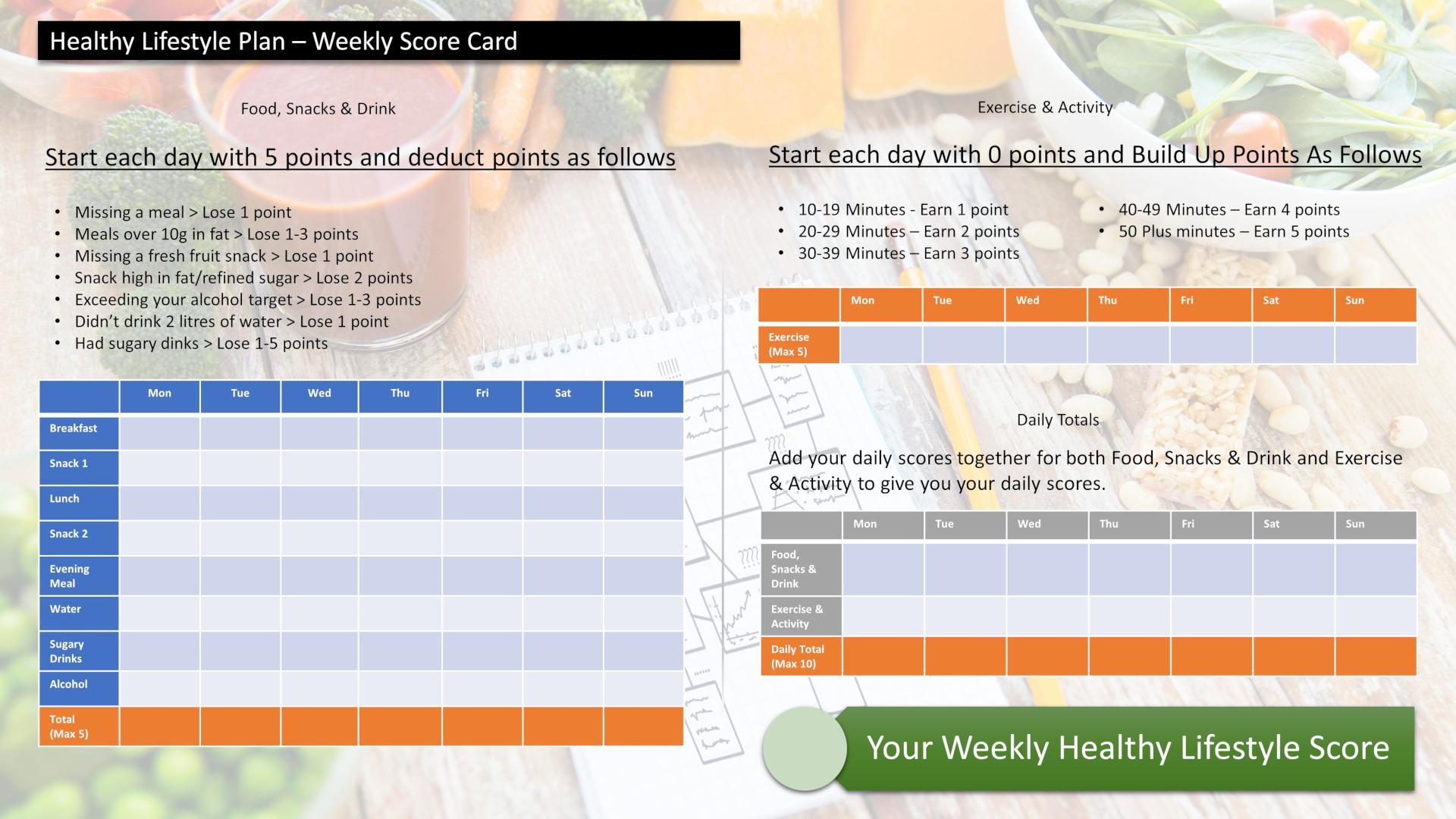 Score your way to good health with our healthy lifestyle plan and it's unique 70 point weekly scorecard!