I'm passionate about helping change people's lives for the better. As a Speaker, Life Coach and Personal Development Blogger I love inspiring others
"All our dreams can come true – if we have the courage to pursue them." – Walt Disney
Hi there! I'm Larry Lewis and I'm the founder of Healthy Lifestyles Living, a community for people passionate about achieving excellence in life and in health.  (Add me on Facebook and Twitter @HealthyLife_uk).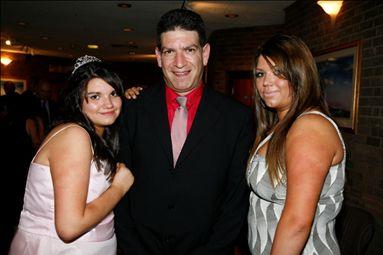 Healthy Lifestyles Living features a blend of personal development, healthy living articles, and anything to do with maintaining a healthy lifestyle, including information and tips designed to help empower and inspire you to live life to the fullest. I work alongside my readers to help them achieve maximum success in their lives.
About Me
You will find I am passionate about healthy lifestyle living and personal development. Throughout the course of my life, I have collected a large resource of healthy lifestyle and personal development knowledge and continue to do so. It is my passion to share this with you.
In the last few years the field of personal and professional coaching has exploded. It is now widely recognized that coaching can enable people to dramatically improve their work performance and life satisfaction in much less time than they might ever have been able to on their own.
I have spent much of the last 10 years both researching and studying the most effective methods and techniques for improving personal development, and working with my coaching clients to help them to transform their lives and careers: to increase their incomes and dramatically improve the quality of their health and relationships.
"I dedicate my coaching skills and time to helping others" Larry Lewis
My Purpose
My biggest passion in life is to help you achieve your highest potential and live your best life. Today, I am passionate about inspiring others to make healthy lifestyle changes. If I can help and inspire just one person along the way, then my passion is not in vain.
My purpose is to empower others to find their purpose, live with passion, create a life of fulfillment and create a healthy, happier and balanced life.
Having worked in the fitness and lifestyle industry for many years, including owning my own Gyms, I began to think about my true passions in life. I loved to teach, encourage, and inspire others. Being a qualified Life Coach, who had been introduced to the field of personal development from the age of 13 and had studied and practiced it throughout the rest of my life, it was a natural progression to start my Personal Development Coaching practice and develop a blog which allowed me to empower, and help others realise their personal goals.
I can help you. I am straight speaking and down to earth, with tons of experience supported by qualifications, training and a vast array of real life experiences. I use tried and tested techniques which I know work! I want to provide the complete resource here for you – a self-coaching resource.
"Cherish your visions and your dreams. They are the children of your soul, the blueprints of your ultimate achievements." Napoleon Hill
I am on a mission to assist others to live inspired and fulfilled lives everyday on purpose. I help them discover and utilise their deepest resources of strength and power: their talents, gifts, and abilities.
More About Me
I sometimes find it amazing to look back less than two years to remind myself what I was like when I first began blogging. Back then I was a hobby blogger. As my blogging life continues I find myself more and more excited about the road that lies ahead.
Blogging has been tremendous to me during my two years of doing it, and is responsible for both a remarkable change in my life and my own personal growth.
Starting this Blog has been without question the single most important thing I have done in my professional life. It has changed me. It has changed the way I learn and grow and it has changed how I communicate with the world. Of equal importance it has changed the way I do business.
I started to blog purely as a hobby, a way to share my knowledge and passion for living a healthy lifestyle and personal development.
I didn't know anything about online business when I started my blog. I had no idea you could make money from blogging when I started. But things changed after about 12 months and now I am seriously working on building a variety of blogs all part of my online business. I have grown from a hobby blogger to business blogger. The beauty is I have been able to stick to my core philosophy and continue to contribute and support others in their journey through life.
At the start I didn't care about anything other than sharing my passion with others, and making the difference to them. It of course brought me a lot of fun. I loved publishing my articles, networking with a wide range of wonderful people and seeing people visit my blog, some of whom left comments. None of this has changed.
When I decided to enter the blogging world it was so that I could build upon what I was already doing to help people live more satisfying, healthy, and productive lives. What I didn't know when setting out, was that my blog would change my life in ways I would never of predicted. It's connected me to a whole world of interesting people and really helped me to focus on achieving my goals, and enabled me to create a few new, motivating targets. I hope to get to my goal and inspire others along the way. I was amazed at the personal support I have received from many in the blogging community.
I got to the point where I wanted to become a full time blogger. It was the perfect choice to enable me to fulfill my main goal of being able to live a location independent lifestyle. I focused myself slightly differently; I had to look at an overall business strategy, no longer seeing myself just as a blogger. Blogging for business and blogging for fun are two different things.
I still feel very much the same. The only difference is I now receive a regular income from doing this thing that I love. I've now turned that into a full-time job that earns me a comfortable living.
I define myself now as a coach, blogger and speaker and my blog site has become an integral part of my personal brand and my life. I also love to help people and by the emails, messages and comments I receive, it seems that the blog enables me to do this pretty well.
It's so rewarding to see or hear stories about how my clients' lives have transformed and to see them reach their fullest potential. My purpose is to use my knowledge, experience, and enthusiasm to empower and inspire others to discover their passions and fulfill their dreams.
I still have every intention to be helpful and create high value for all of my readers! I feel my responsibility is to provide insight, guidance, and support on all matters healthy lifestyle and personal development. I love to serve my community with knowledge, motivation, and practical tips and tricks. I now have extended my blog to help enhance its impact.
I am doing the work I'm passionate about so as to play my part in changing the world, making a difference, and leaving a legacy, and providing me a way to achieve my dreams. I looked at what kind of lifestyle I wanted, what kind of place I wanted to live in, and realized that it could be mine thanks to blogging. And through blogging I could help bring about such positive differences and changes for others.
This Blog
Through this Healthy Lifestyles Living blog I focus on strategies and techniques to help you make improvements in your life. This is a place that I've developed so you can read, explore, and find excellent personal growth and healthy lifestyle resources. Each article will bring you encouragement, techniques, and tips to enhance your life and yourself.
A commitment to personal development is a commitment to lifelong learning or continuous learning.
Taking control of your life or a particular part of your life where you want to make an impact, and living a healthy lifestyle doesn't have to be hard. It just takes the motivation to change our bad habits into good, healthy ones, and to keep learning.
In my opinion lifelong learning is a way of life for everyone, where they learn new skills and ideas all of their lives. To me the saying that "You learn something new every day" is so important.
Let's today look at the benefits of lifelong learning
Helps you to develop your natural abilities.
Opens your mind bringing a whole new level of enlightenment
Creates a curious, hungry mind.
Increases your wisdom.
Enables you to put back more value into your community.
Helps you adapt to change.
Assists you in finding meaning in your life.
Leads you to making new friends and establishing valuable relationships.
If you are new here, visit our Welcome Guide.
I started this blog in April 2010 and it now contains around 400 healthy lifestyles and personal development articles.
This blog is focused on healthy lifestyles and personal development, which includes personal growth, creating a lifestyle full of joy and happiness, living life to its fullest, health and fitness, and much more. The articles that are published on this blog shall help you to improve various aspects of your life, both in your personal and professional life. I hope that you will gain tremendous value from the posts and articles.
We will support you on your way to become the person you always wanted to be and be your companion on your road to success.
Posts that show more about me
My Daughters, My Love, My Life
Me and My Blog – It Must Be Love
Let's Connect!
My Final Word
Life has guided me to enlighten others to reach greatness.
As I have said before in my writings my journey began after the age of thirteen. Times and situations during my life have propelled me to realise my calling.
Napoleon Hill states that between the ages of 40 to 50 man is able to channel all of their energy into realising their purpose in life. In doing so they find their voice.
Aspiring to greatness as Steven Covey in the eighth habit clearly points out is helping other people to find their voice and purpose in life.
I believe my journey is about consulting, supporting and directing others to find their purpose and voice for their own life.
We all have it. I can help you find yours.
I have spent over ten years working in the area of personal development and in helping others to achieve their potential. It is the belief that everyone should be helped and encouraged to reach their full potential that motivates me in my work as a coach and blogger. I'm passionate about this because I have seen its effects in my own life and the lives of others. I am 100% committed to making the difference, and I pray this is obvious to you through my blog.
I look forward to connecting with you!
All the best in your personal development journey and building a healthy lifestyle.
You have now found our site, so reward yourself by using your time wisely to discover the lifestyle you deserve.