Overcome Long-Term Illness And Take Back Your Health Today!
It's time for you to take back your health and your life once and for all!
Are you fed up of thinking there is no way out of your current ill health situation and need to find a solution to overcoming ill health?
Do you want to take back control of your health?
Do you want to completely revolutionise your health and well-being?
Do you refuse to allow your long term illness or disability to define your life from now on?
Imagine having someone on call to guide you through making essential lifestyle changes, as you make dramatic & powerful shifts in your life.
Imagine having your own private coach to support you all the way as you make deep changes that will empower you & impact your health.
Imagine having someone by your side who can provide you with exactly what you need as you discover a whole new way of living and feeling.
Imagine finding answers to how to transform your life!
Keep on reading and then you can stop imagining, and actually do what you need to take back your health and have someone by your side to support you!
Believe In The Possibilities
You Can Take Back Your Health With My Help
Taking back control of your health is the single most important thing you can do for yourself and for everyone in your life. However, for many people this can be the scariest, most overwhelming, and what seems like the most impossible things you've ever done.
You know in your heart that you need to make changes and you feel totally ready to embark on a journey to a new, healthier, happier and more amazing YOU, yet you simply don't know where to begin.
The endless amounts of conflicting information confuses you to the point that you're ready to throw your hands up, give up and just continue on each day feeling less than ideal and not 100% in love with your body, your mind, your attitude and how your feel each and every day. You have probably tried so many ways to get things to change but to this point nothings worked.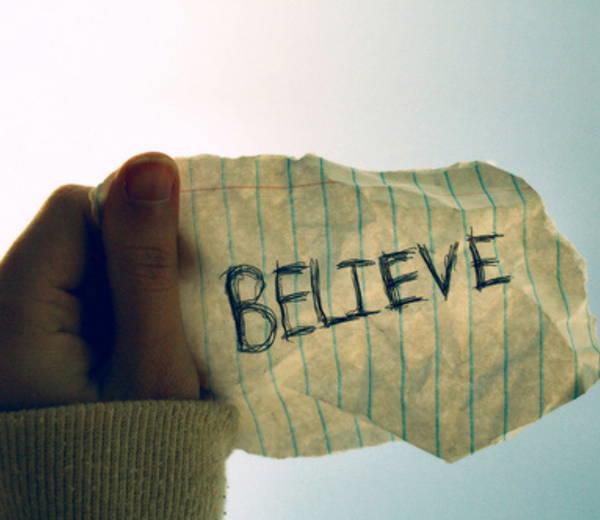 The Difficulties Of Living With A Chronic Illness
Learning to live with a chronic illness is hard, often downright impossible, right? The toll it takes on our minds, bodies, and souls is simply staggering.
As a survivor of chronic illness myself, I intuitively understand what it means to have a chronic illness and the steps to take to achieve a better quality of life despite it.
Larry a former gym owner and fitness instructor as well as popular healthy lifestyle blogger found his health degenerating after a retinal detachment. From high blood pressure, severe abdominal pain, difficulties breathing, back problems and fatigue…
Chronic illness can take its toll on more than just your physical self… it can rock the very foundation of your emotional self as well. Anyone who has a chronic illness knows that with their disease comes a lot of medication, doctor's visits, tests and trips to see specialists.
After being poked and prodded for weeks, months, or years, you can start to lose your sense of self and become depressed… often leaving you wondering "who am I anymore… am I always going to be this 'sick' person?".
The diagnosis of a chronic condition almost certainly damages our sense of security and control. It can be frightening. We are following our life path, and suddenly we are forced to detour to a different, unwanted path. And even as we work with health professionals and start new treatments, this uncertainty continues.
We are uncertain about our future health, and perhaps about our ability to continue to do the things we want, need, and like to do. Many people find it very challenging to make decisions while accepting uncertainty. You have to get over it, and be determined to take back your health.
Good News! You're soon going to be implementing massive lifestyle changes which will transform your health.
This time last year, my life looked so different. I was going through incredible struggles with my health.
Chronic pain and illness brings more than just your struggles with your pain and symptoms, it affects your life in so many ways. But how much you allow it to determine the quality of your life depends, to some extent, on the way you choose to live day to day. I have made huge changes to my lifestyle and these have brought wonderful transformations to my entire life.
If you're struggling with chronic illness I'm here to help you take back your health, and most importantly, feel better, but you have to be ready and committed.
Whatever your ongoing condition — diabetes, arthritis, high blood pressure, heart disease, chronic pain, anxiety, or something else, you can take back your health and your life. It's not going to be easy, you'll no doubts have to make huge changes, but it's worth it I assure you.
Adjusting to living with a chronic illness takes a little time, patience, support — and willingness to learn and participate. People who deal with unexpected challenges often find an inner resilience they might not have known was there before. Many say that they learn more about themselves through dealing with these challenges and feel they grow to be stronger and more self-aware than they would if they'd never faced their particular challenge. If you have struggled to this point, just remember it's not the past that matters, it's the future.
What Is Health Coaching?
Health coaching can be defined as helping those with chronic illness gain the knowledge, skills, tools and confidence to become active participants in their care so that they can reach their self-identified health goals.
The familiar adage "Give a man a fish, and he eats for a day. Teach a man to fish, and he eats for a lifetime," demonstrates the difference between being dependent on doctors and medicines and being provided the information, tools and support to help yourselves.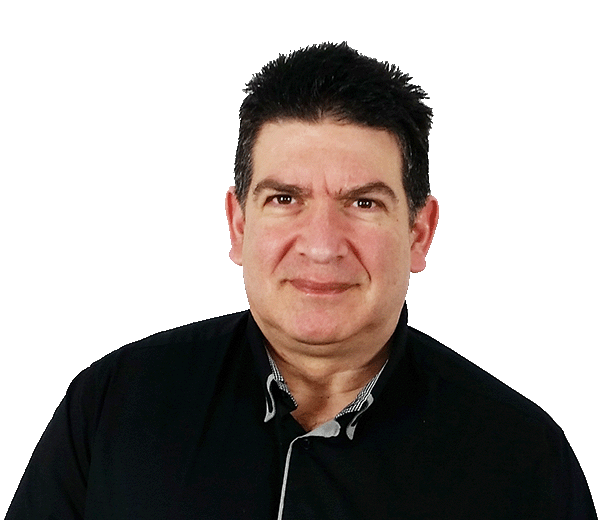 I will empower you to take back the responsibility for your own health and support you to implement and sustain lifestyle and behaviour changes that will contribute to the achievement of your personal health & happiness goals.
I will be your guide and mentor who empowers you and provides ongoing support and guidance as you set goals and make sustainable changes that improve your life. Despite knowing what steps need to be taken to live a healthier, more balanced life (eat right, exercise, sleep), many people often lack the self-motivation and accountability necessary to take action, set goals and see long-term results.
As your Health Coach, I will work with you to clean up your diet, find balance and live a healthy and happy life. We'll navigate the world of contradictory nutrition and health advice together to explore what truly works for you.
As a health coach, my goal is to help you prevent, stop or reverse serious health issues and begin to heal yourself.
Take Back Your Health Coaching Program
Introducing the tools and techniques we will use to take back your health and overcome illness or chronic disease!
Good health is within reach. I offer a coaching program that will help you learn not only how to survive and beat the odds but how to thrive as you begin to use the body's natural healing process to take back your health. I tailor my programs to meet your goals, and look forward to offering you the support, strategies and tools to help you improve your health just as I have done.
Using diet, exercise and overall wellness I will help you to slow, stop and in some cases reverse chronic disease.
You will get One-on-One Support and e-mail support between sessions but more on this shortly.
I am going to share everything that I used to totally turn my health around. Having got to the point where I didn't believe I'd ever truly be able to get life back to being 'normal' it was these changes that had a profound influence on my life.
Let me go through what some of the key essential lifestyle practices are which I will be teaching you on this program.
PRACTICE RESTING YOUR INTERNAL BODY AND TRIGGER THE HEALING PROCESS THROUGH INTERMITTENT FASTING
PRACTICE GOOD NUTRITION USING A PREDOMINANTLY PLANT BASED DIET
PRACTICE BEING ACTIVE BY EXERCISING, POWER WALKING IS POSSIBLE FOR EVERYONE
PRACTICE STRESS MANAGEMENT USING MEDITATION AND PROGRESSIVE MUSCULAR RELAXATION
PRACTICE POSITIVE THINKING USING A MENTAL DETOX AND CENTREING
PRACTICE EMOTIONAL HEALING BY WRITING A GRATITUDE LIST
PRACTICE SLEEPING FOR 8 HOURS A NIGHT
PRACTICE DRINKING AT LEAST 2 LITRES OF WATER DAILY
Positive Lifestyle Changes Are The Key
Take back your health is all about providing you with the lifestyle changes you need to make to take back your Health. To help you with chronic illness and to explore healthy ways to live with you condition but no longer dominated by it.
Your lifestyle is crucial to take back your health.
The program I am going to be taking you through is what has allowed me to no longer wake up in a daze struggling to get myself going but instead literally be able to jump out of bed and once again enjoy a busy and productive day.
It is a FACT that changes in your nutrition and lifestyle can help treat and potentially reverse chronic medical conditions such as diabetes, heart disease, hypertension, obesity and many more. I have to say there's no guarantee, but it's worked for me, for others and there's a strong possibility that it could work for you. It surely makes sense to give it a try.
An estimated 90% of type 2 diabetes, 80-90% of heart disease and 50 – 70% of cancers are considered entirely preventable by making significant lifestyle changes.
These lifestyle changes will make a huge difference to you, they changed my life, even though I was reticent about trying them, having to give up stuff I thought I couldn't live without. But my health and energy could not have improved the way it has if I hadn't.
About Your Health Coach
Who Is Larry Lewis?
My name is Larry Lewis, Health & Wellness Life Coach, Founder of Healthy Lifestyles Living, contributor to the Huffington Post, recently featured in the Sunday Mail Newspaper and somebody who went from being an owner of a chain of gyms and fitness fanatic, to a visually impaired overweight and incredibly sick person.
For the record, I am not a medical doctor nor do I provide medical advice. I have studied wellness, fitness and life coaching but have learnt far more on my own road from illness to wellness. I encourage you to work with appropriate medical professionals as part of your overall health and wellness plan. I look forward to providing health and wellness coaching to help you be successful along side them.
Drawing on my own personal experience overcoming chronic disease along with my expertise in health and fitness, I help people make targeted diet and lifestyle changes that produce real, sustainable results. You will develop a deeper understanding what nutritional choices work best for you, define a meaningful self-care practice, learn how to effectively manage stress, and begin to experience lasting wellness from the inside out.
I am a certified life coach with first-hand experience living with a chronic illness. My coaching program is designed to help you transform the way you relate to your chronic illness to create a better life for yourself.
I created this program to help disabled and chronically ill individuals take better control of their lives physically, mentally, emotionally, spiritually and even financially. Being disabled myself with an "invisible illness," I know how hard it is to make ends meet when you're struggling with your health. I understand what it means to have a chronic illness and the steps to take to achieve a better quality of life despite it.
It is possible to live well despite chronic illness. The support of a compassionate life coach can be instrumental and life changing showing you the way to tap into your body's own internal and innate ability to heal.
DISCLAIMER:
Larry Lewis and all associated content are not acting as a medical doctor, dietitian or nutritionist and should not be interpreted as medical advice or prescriptions. No claims are being made to any specialized medical training. This content is not intended to diagnose or treat any diseases; It is intended and provided for informational, educational, and self-empowerment purposes ONLY. You are encouraged to continue to consult with your doctor or wellness team if you have any questions regarding any content or program from Healthy Lifestyles Living and then make your own well-informed decisions based upon what is best for your unique genetics, culture, conditions, and stage of life.
My Mission
To provide you with one-to-one, caring personal support, every step of the way, as you move towards making the changes you need for increased physical, emotional and spiritual well-being.
To work closely with you to create a program of action, completely unique to you, which will enable you to meet your health and well-being goals.
To make sure you have all the knowledge and tools you need to make small, incremental steps towards a more mindful, vibrant and energised existence.
IF YOU MAKE THE COMMITMENT AND DEDICATE YOURSELF TO WORKING WITH ME YOU WILL SEE AND FEEL PROFOUND SHIFTS IN YOUR PHYSICAL AND EMOTIONAL HEALTH WITHIN 3 MONTHS.
My ultimate goal is simple: to provide you with the solution of how to feel energized and free from debilitating chronic conditions so that you can spend less time in the doctor's office and more time with the people who are important to you, engaged in the activities you enjoy.
How Does The Take Back Your Health Coaching Program Work?
The process works but you need to be 100% committed to taking back your health
The commitment is 3 months. Anything less does not set you up for deep, transformational change.
You will receive an initial 2-hour consultation session with me as I take a full time-line case history and assess where you're at.
A 90 minute 1-2-1 session every two weeks (flexible to suit your schedule) for the period of three months to assess your progress, discuss next steps of action and to provide information to assist your healing.
Detailed, easy to follow action plans that gently bring in healthy, mindful practices in a slow, steady, incremental, easy to follow process that will build up over the weeks.
Skype sessions, phone calls or email contact in between sessions to offer further support when you're feeling stuck, blocked or facing difficulties.
Use Skype?
Skype allows me to coach anyone from anywhere in the world!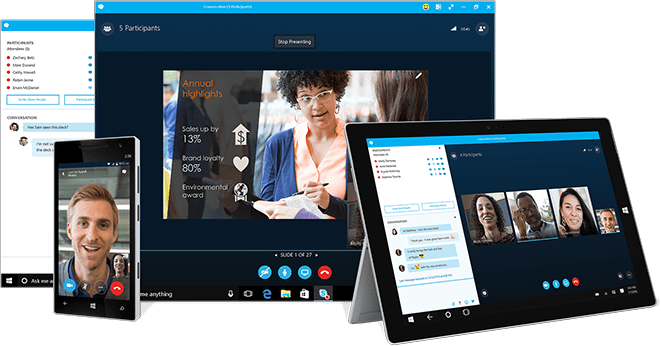 Skype is 100% free and super simple to download and use. You can also use the app on your phone if you won't have access to a computer at the time of our call. Simply click here for instructions on using Skype.
Once downloaded, you can add me (larry-lewis.com) and I will call you at our session time. If you're still a bit hesitant, email me and I'll assist you through it. By using Skype I can coach you any time and anywhere in the world.
Are YOU Ready?
I expect 100% commitment from you.
I only work with fully committed clients who are serious about transforming their physical health who will implement the action plans we set out in session fully and completely. Clients who are excited, with big visions of how they want to feel and what they want to achieve. People who are willing to try new things, take risks, try hard, fail and pick themselves back up to get going again. Those who realise that fear and vulnerability are just walls behind which great treasures hide. People who take action with no forcing or convincing. People who inspire and excite ME!
I do not work with those who moan, complain and blame others for their situation health problems, stress or anything. Clients who are not willing to show up to each session fully engaged and ready to do the work. People who are afraid to try new things, fail and get it wrong.
What You'll Receive
This is how we will take back your health together!
I will provide you with invaluable knowledge and the tools required to kick-start a routine of healthy eating, daily movement and a positive mindset. I will help to instill within you the confidence to begin living the life you were meant to live. We will determine a clear action plan on how to incorporate self-care into your daily life and the motivation to fuel your body with healthy foods. Easy recipes that fit your tastes and healthy lifestyle tips to stay in control of your body. I will be your accountability partner and mentor who will help keep you on track to reach your goals.
After payment has been made we will book in your six sessions and I will send you your welcome materials to get you started!
Week 1 – Initial consultation – Fact finding (2 hours)
Week 2 – First session (90 minutes)
Week 4 – Second session (90 minutes)
Week 6 – Third session (90 minutes)
Week 8 – Forth session (90 minutes)
Week 10 – Fifth session (90 minutes)
Week 12 – Sixth session (90 minutes)
A total of 11 hours one to one health coaching
We will meet either over the phone or on Skype for each of these sessions. At each session, we will together create realistic adjustments for you to make in your life in order to feel healthy and happy. Over the time between your sessions you will have a chance to test and feel how these recommendations work for you. If they're good, we'll keep them going and add more, if it's not working, we will adjust and try new things.
The purpose of this program is to make you an expert on YOU – so that you can take charge of yourself, your routine and to make sure you have the tools to rule your routine for the rest of your life. I will supply you with the tools you need to enhance your transformation, extra research recommendations specific to your needs and some reading and viewing materials to inform you even further. We will constantly be checking in with your progress and raising the bar for your goals if you achieve them early in the program.
When your Six Sessions are concluded, you will receive an additional 1 month of email support from me so that you can be held accountable and access me if you have any questions or issues that pop up after our time together. I will also supply you with a summary of what you've accomplished during the program and recommendations for you to follow to sustain your new found health and vitality!
Your Investment Today
11 Single Sessions: £1,099
Today's Special: £595.00
Save £504 (45%)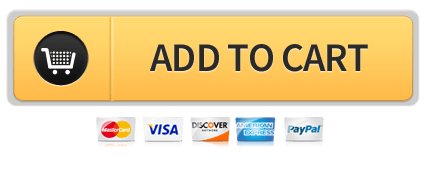 Give My Program A Try With NO Risk For A Full 30 Days…
I don't want anything to hold you back from getting your hands on my Take Back Your Health Coaching program. That's why you get a full 30 days to make sure this is for you.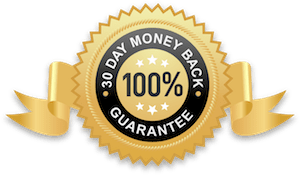 If for ANY reason you're not 100% satisfied, just let me know, and i'll get you a refund of your investment no questions asked.
I'm willing to give you a guarantee like this because I know this works, and I know you'll be blown away by just how life changing my coaching program is.
The only way you can lose is by not getting your hands on this right now.
Your Next Step
All that's left is for you to click the add to cart button below and checkout. Once you've completed your purchase I will send you your welcome pack and together we will schedule your 7 one to one coaching sessions. It's time for you to put illness and/or chronic disease behind you and take back your health, starting today!
11 Single Sessions: £1,099
Today's Special: £595.00
Save £504 (45%)