What a day! Every now and then you get a day where everything just clicks. I woke this morning working to a goal and today that goal has just been obliterated. Once again, Larry and I had an "ah ha" moment. A special day is vast approaching and we had everything planned out for the festive season. Well now everything has changed and I can't believe Christmas is only 17 days away! Where did the last year go?
This time last year I was officially made redundant. It was a scary time, the bills needed paying, the mortgage was due and the finances were being stretched. During this difficult period both myself and my partner Leigh had to adjust to some tough times ahead. We were use to going out every weekend and eating out at our favorite restaurants.
As with everything in life the bad news was balanced with good and we found out baby James was on the way. The timing was perfect, just when we were forced to give up our lifestyle of booze and fine dining due to our finances, we had an incentive to give it all up anyway. Our minds were focused on leading a healthy lifestyle for our new arrival, baby James.
Luckily we were earning enough to make ends meet and it meant I could focus on anything I wanted. I could put all my attention into an idea Larry and I came up with a month or two previously. You will probably know this project as the successful Healthy Lifestyle Living blog. Yes, although I remain in the background, Healthy Lifestyles Blog has become my second baby over the last 12 months. It's amazing how quick they grow up hehe!
As fate would have it, both our goals were the same, to have an "independent location lifestyle" and we both agreed in two years we would create that lifestyle and move our families to Majorca. Two years was ideal as it gave us time to prepare for our move. A new born baby is hard enough to handle let alone a new born baby in a new county! Well we officially have 18 months left and the target is still in sight. I have replaced my 9-5 income with our successful online shop and blog and I cant wait for January 1st 2012! There is a lot of work to do but it will all be worth it in the end.
So it seems fitting after a day like today that the blog post for Larry-Lewis.com was sprung on to me at the last minute and as I guest post I am dedicating this one to Mr Larry Lewis. This one is dedicated to you my friend! The last 12 months have been an experience and a half and I can only imagine what we will accomplish in the next 12 months! I'm now raising my pint of San Miguel and making a toast to Larry Lewis and the up and coming move to our new home, Majorca.
One thing I have learn't from Larry over the last 12 months is ANYTHING is possible as long as you are prepared to work at it. We have a lot of work to do in the next 20 days but I am sure we can do it and I for one cant wait to see the end results!
Cheers bud!
Score Your Way To Good Health - With Our Healthy Lifestyle Plan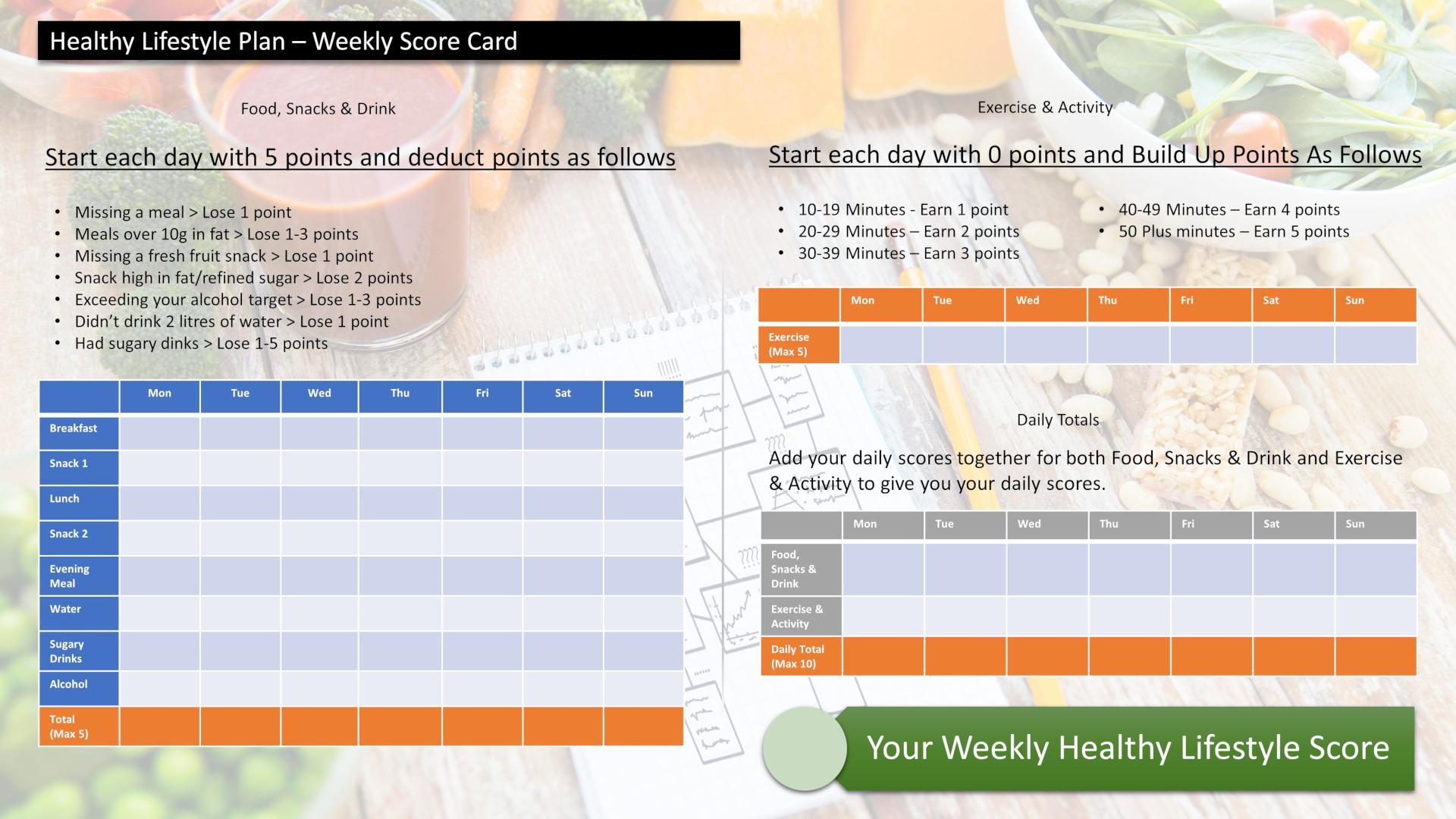 Score your way to good health with our healthy lifestyle plan and it's unique 70 point weekly scorecard!