Is the power of passion missing in your life?
Hello you, yes you, what are you passionate about?
Look around and you can see a fast paced world. People scurrying from one place to another. Young kids not having a chance to have a quiet moment in the day. People working longer and having less time to be with family and friends. Stress and more stress as you meet the demands of today's torturing schedule.
People wanting more and working harder than ever before to get it. The price they pay is taxing and enormous on their lifestyle and their health.
Passion puts it all into perspective
"Life is an opportunity, benefit from it. Life is beauty, admire it. Life is a dream, realize it.Life is a challenge, meet it. Life is a duty, complete it. Life is a game, play it.Life is a promise, fulfil it. Life is sorrow, overcome it. Life is a song, sing it. Life is a struggle, accept it. Life is a tragedy, confront it. Life is an adventure, dare it.Life is luck, make it. Life is too precious, do not destroy it.
Life is life, fight for it."
When you live life with passion then time seems to stand still. Suddenly you begin to smell the roses and not just walk by them. But how many people find their passion in life? Do you know what yours is? Have you even dared to think about it? Is it a fanciful far distant dream that has just been in the back of your mind? It's yearning to surface surrounded in doubt and fear of ridicule and shame. Or have you tried to find it only to be knocked down by the nay sayers who say you must conform.
What if there was a way to discover your passion?
Yes I am still talking to you. What if there was a way to discover your passion? What if you could turn your passion into a resounding success? Would you be tempted to want to know more? Here is the thing for you to truly find your passion you have to remove all the clutter fogging up your mind. You need to develop a clarity and a focus that will allow you to slow it all down so that you can see the trees and the forest. This is a process and a journey you have to embark on. It is all about getting in touch with the real you. Who you were meant to be.
The Power of passions course
This is the place to get into that clear laser focussed mindset to discover who you were meant to be so that you can follow your passion. Larry Lewis and his team will guide you to discover the real you and your real passion. This in itself is priceless. Life begins at the point you discover your  passion.
Turning your passion into success
It gets better picture this your on a sandy beach in front of your beach house retreat Your trusty laptop with you. Working on your next post about your passion. Why would you be working in a place like this? Because you can.The beauty of finding your passion is that you can be taught to work anywhere in the world that has internet access. Larry and the team will show you how to build a successful on line business using your passion as the niche market. They will show you how to operate a successful ecommerce shop linked to your passion. Does this sound exciting? Well it should be because once you have a passion for something it is no longer work. Imagine being excited about every minute of the day as you blog away in a beautiful location and here your paypal account ticking over with new sales. New sales  of the products you will be promoting based on your passion.
It doesn't get any better than this.
Seize the opportunity begin the power  of passions course by emailing coach@larry-lewis.com to reserve your place.
Score Your Way To Good Health - With Our Healthy Lifestyle Plan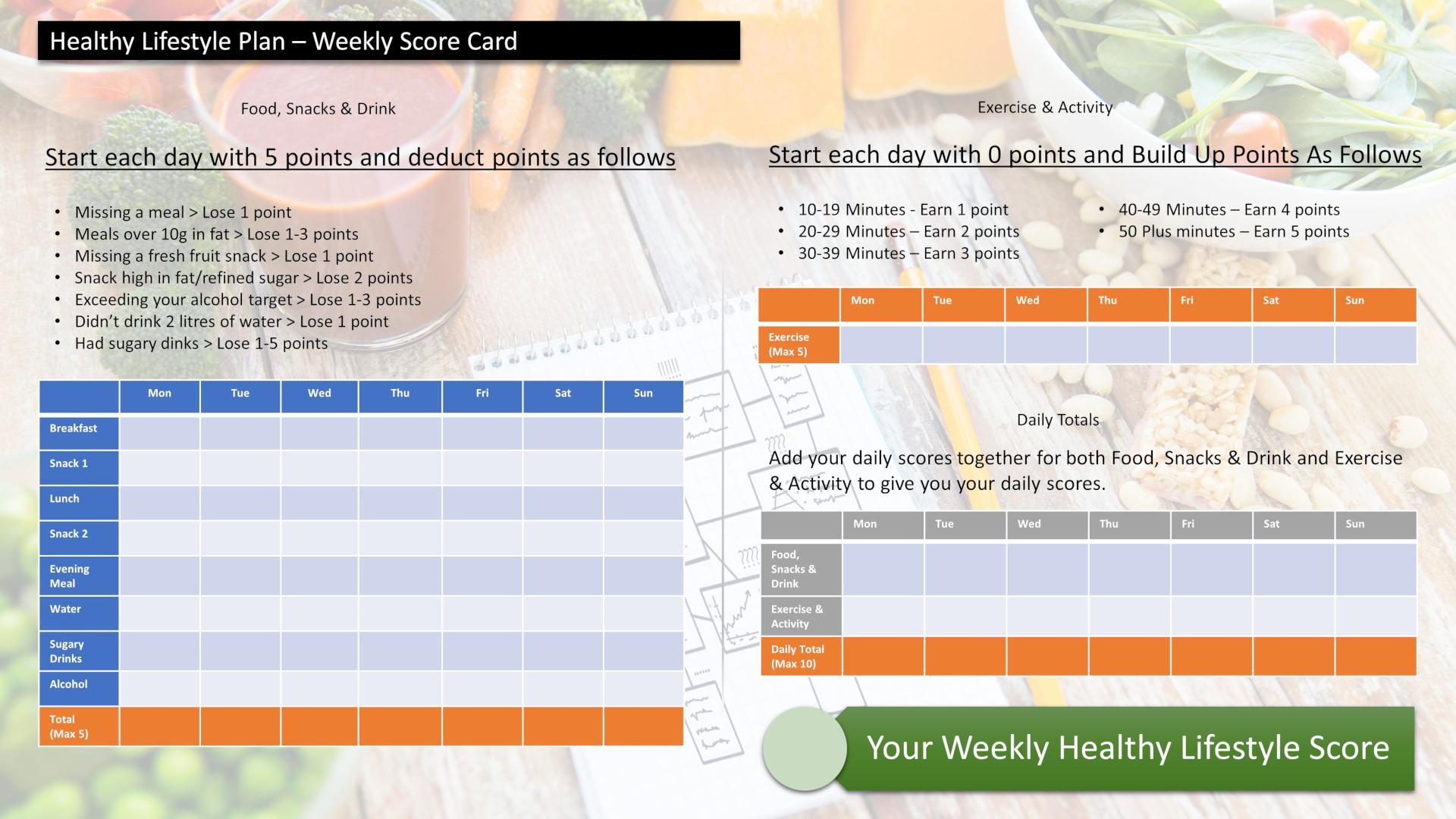 Score your way to good health with our healthy lifestyle plan and it's unique 70 point weekly scorecard!