I have asked myself this question many times. I have even tried to reinvent myself as an online entrepreneur yet no matter what I try there is always a teaching component involved.
Teaching is in my blood. I am at my best when I am helping , guiding, tutoring or mentoring somebody to succeed.
It can be a thankless calling.
Why you ask?
Because what you give so freely and genuinely can often be taken for granted.
In many cases the lesson people learn are not obvious immediately.
Often they do not even realize how much of an impact, you being in their lives has meant.
Or the other side of the ledger can reveal itself, in that they become to depend on you so much so that it begins to hem you in and stifle you.
Teaching is it for you?
To a certain extent we are all teachers. We all have skills, talents, expertise and information to share. The best part about teaching is that you are always learning.
When you really want to master something the best advice I can give you is to find out if you can teach it to somebody else.
Having said that we are all teachers, then the question of whether teaching is for you or not should be fairly easy to answer.
The problem is that not everybody has a calling or sees teaching as a vocation. This became very evident to me when I was teaching as a primary school teacher a few years ago. Let's just say that some people should never ever grace the confines of a classroom and subject the students to the rigid discipline they believe is teaching their students.
I am getting side tracked here and I really want to go down the road of what makes a good teacher. So coming back to my own situation I have always wanted to make a difference. Teaching became my vehicle for doing this.
As I reflect on all the things that I learnt in my life and the many people who were there through out my journey to provide me with a lesson to learn I am very grateful. I am very grateful for the growth and development they willingly or unwillingly bestowed upon me.
Wayne Dyer explains it very well in his book I can see clearly now. He reflects on how situations in his life led him to where he is today. He also concludes that by accepting our life journey and learning to make the right choices insulates you from everything. In other words there is a reason for what happens to you throughout your life. The choices you make from each situation ultimately defines who you are.
I knew from an early age that I needed to help others. This is when I felt at peace and satisfied. My life has been about coaching sports teams and helping children learn in all areas of their lives. It feels like I am giving back what people so freely gave me.
In many cases it is volunteering work and people scratch their heads and ask me why I do what I do for free. My answer is simple people did it for me. I remember how much impact my sports coaches, teachers and well meaning people have had in my life.
It is now my time to pay it forward.
I am very excited about my current project of becoming a coach at Healthy Life Styles Living Reinvention University.
It is a new phase of my teaching career. the main difference is that I will be working with, guiding and mentoring adults not children.
I am assured by my coach and mentor Larry Lewis that they are still children in bigger bodies.
Wish me luck.
Score Your Way To Good Health - With Our Healthy Lifestyle Plan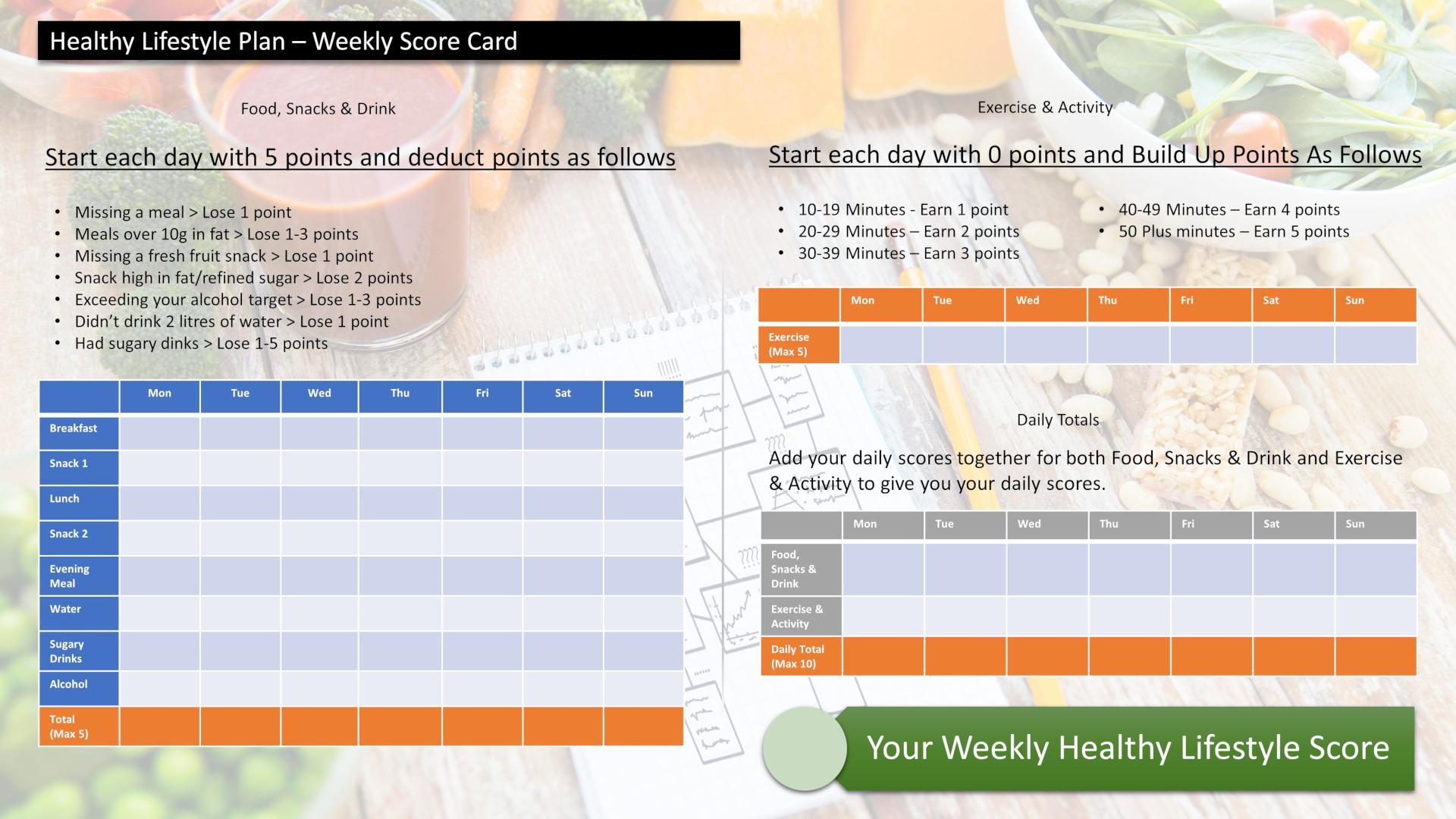 Score your way to good health with our healthy lifestyle plan and it's unique 70 point weekly scorecard!