What are you passionate about in life?
What are you passionate about in life is a question we would like to help you answer.
If you already know the answer congratulations!
I know you are enjoying life and can't wait for each new day to begin. Please share your passion story at our power of passion page on Facebook. If you take the time and effort to do this you will be in the running for some great prizes.
Why should you lead a passionate life?
Because you can!
You can all aspire to live out your life in the best possible way for you!
Don't let anybody tell you anything less.
If they do don't listen.
Deep within you lies greatness. Learn to get in touch with it and you will discover your passion.
It begins with changing the way you you think.
Don't let your environment or the people around you determine how you think! Your passion has nothing to do with who they are. Your passion is for you and you alone to get in touch with. It is designed so you can live out your life's purpose.
Are you ready to discover it?
If you choose not to that is ok. If however as I suspect you are looking for what makes you alive then read on.
It will take work. It will take effort. There are no short cuts. The going will not be smooth sailing. Will it be worth it? Only you will be able to answer that question.
We are here to help you.
The beauty of your journey is that once you begin there will be help and guidance for you to draw upon. You need to raise your hand and let us know how we can help. Tell us your story in the comment section at power of passion or leave a comment below and not only will we respond to your comment but you could also win some great prizes.
The prizes include:
Four free one hour skype sessions with Larry Lewis the proud owner of this blog as well as a life coach and successful online entrepreneur.

Six months free membership to our Healthy Lifestyles Living Member's Area.
A personal development book by Anthony Robbins. This is Larry's favourite book straight from his extensive bookshelf. "Awaken The Giant Within".
I must say that does read like good incentive for raising your hand and contributing a comment. You never know it may kick start your journey to discovering your passion.
If anybody can strip away the confusion and bring you clarity of what you are passionate about in life Larry Lewis can. Mr Lewis has this way of being able to see your greatness and he will work hard to help you see it.
Score Your Way To Good Health - With Our Healthy Lifestyle Plan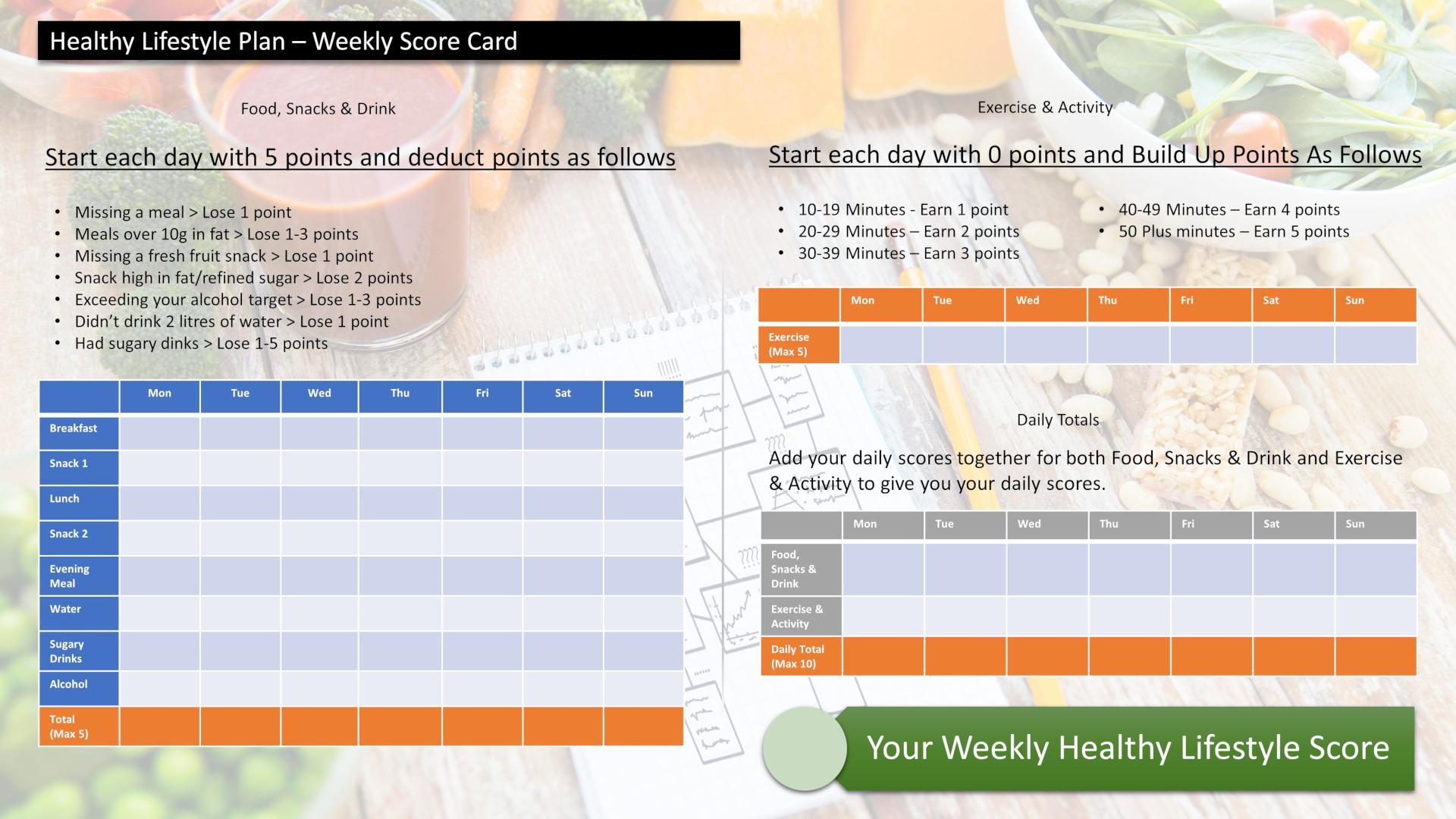 Score your way to good health with our healthy lifestyle plan and it's unique 70 point weekly scorecard!