How to remove negative programming guide.
Hello this post is in response to one of my readers. They asked the question  about finding  out how to remove negative programming guide. Today I want to share the process that has worked for me.
Remove negative programming guide step one.
It begins with blocking out negativity from your life. This will help you to create the future of your dreams.
Once you immerse yourself in positive emotions things begin to change. Suddenly you begin attracting positive things into your life. The first steps to removing negative influences is to isolate yourself from anything that will stir up negativity in your life such as  tv, radio, newspapers, computer programs, negative people and their dramas. You will need to do this for thirty days.
Removing negative people from your life is not always possible. So you need to develop the ability to recall your perfect day when they are puking negativity over you.
Remove negative programming guide step two.
Perfect day
I am not sure what your perfect day is for you? Is it getting married or your first love, or is it a special holiday or celebration. What ever it is remember the feelings you experienced on your perfect day. Focus on them and bring them to the forefront of your mind when the negativity starts rolling out from your friend or family members mouth. Suddenly you will be smiling as they continue to blabber negativity. You will know it's working when they ask you what you are smiling about. This should give them the clear message that you are not interested in their negative drama.
Remove negative programming guide step three.
Your self talk
You need to develop a positive self talk to begin to slow down the chatter and confusion in your mind. This needs to be repeated with power and passion at least 300 times each day. Please remember you are changing the programming of a life time and it does take work.  You will also need to drink plenty of water as changing your thoughts requires you to be well hydrated.Click on the link to get more information about crafting your self talk. 
Remove negative programming guide step four.
Immersing yourself in good uplifting books
The question comes up about what you do for those 30 days? Well my answer is to read. The process of reading uplifting personal development books enhances your journey towards removing your negative programming. My main book was "think and grow rich" during that period. I am sure you will find a plethora of books on personal development. Choose several that you like and reconnect with taking time to enjoy a good book.
Remove negative programming guide step five.
Join a mastermind group
This is a big one for once you are involved with a harmonious mastermind group also working hard on removing negativity from their programming then the process becomes easier. Once again their are many groups you can join seek them out. Or you could just get together with a few close trusted friends who want  to join you on this journey.
Make a decision to use the remove negative programming guide to change your life. Why wallow in negativity when you can create the life of your dreams. It starts of with a decision to want to change your life.
Score Your Way To Good Health - With Our Healthy Lifestyle Plan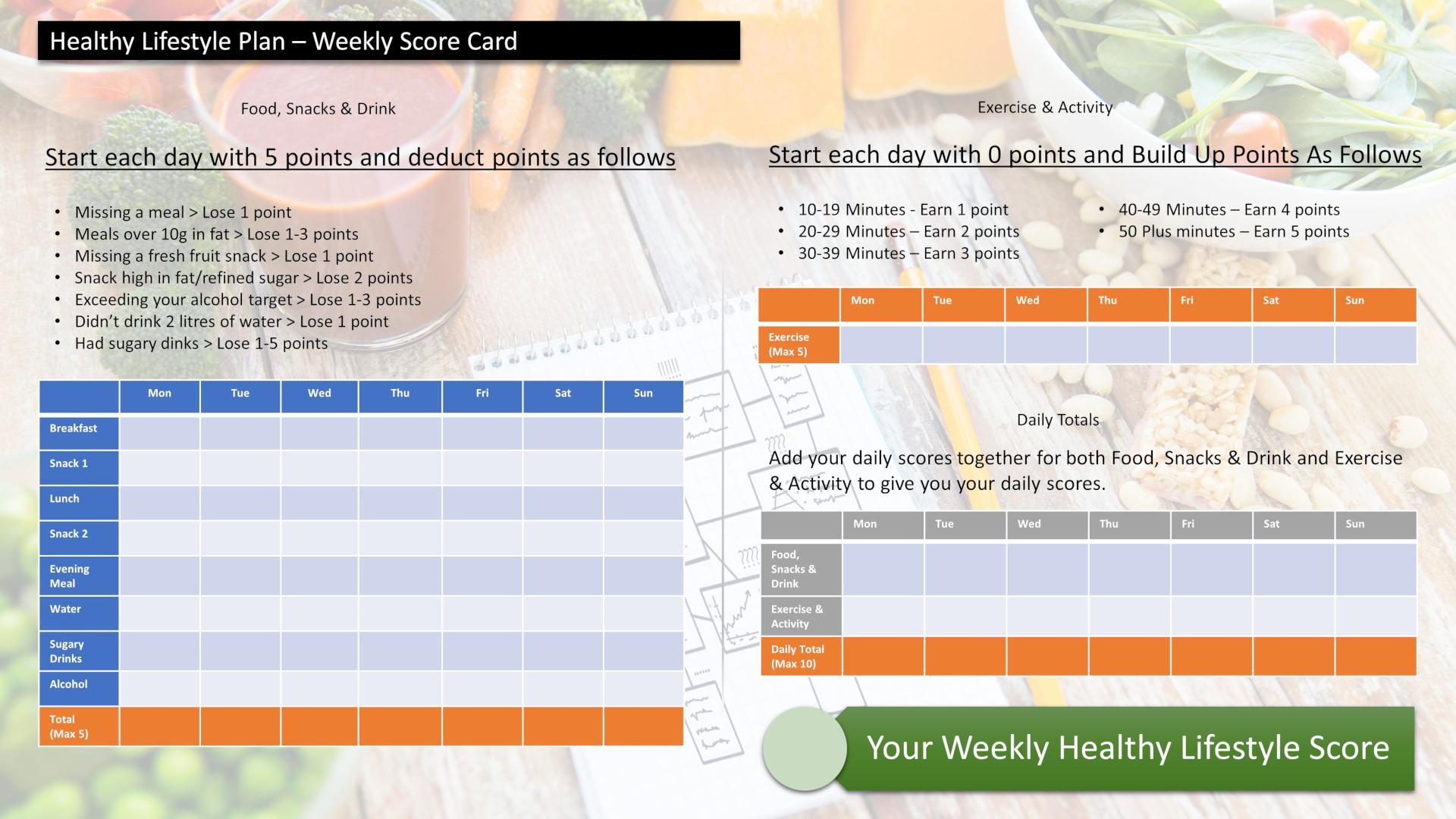 Score your way to good health with our healthy lifestyle plan and it's unique 70 point weekly scorecard!