Are you a go getter? how many times have you been asked this question?
What was your response to it?
How did it make you feel?
Did you suddenly grow two fee taller and push out your chest or did you slowly shrink and withdraw?
The flight or fight syndrome is often an ongoing challenge for me.
At times I embrace and tackle things as if there were no tomorrow where as on other occasions I procrastinate and over think the situation?
How would you respond?
I came across this quote today which sparked of a series of deep questions within myself and I thought I would share them with you.
Is it your ego telling you that you have to be a go getter?
Does being a go getter actually facilitate you achieving excellent results?
Can we all be go getters?
Is it better to be humble and patient for things to just take shape?
Does being a go getter mean that you need to be super competitive?
I am currently reading many works from Wayne Dyer and the message throughout many of his books is that by realizing that we are all divine beings then we can all achieve amazing things.
It is about realizing the greatness with each and everyone of us. This followed by unwavering faith and persistence to grow into the person you were meant to be will allow you to realize your full potential.
I don't have the answers for you unfortunately. The situations is still mulling over in my head. My ego wants the go getter status yet there is a much deeper realization that perhaps the situation is far greater than just being a go getter.
What do you think?
Are you able to answer many of the questions that are challenging me at the moment.
Please add your insights and wisdom in the comments section to get the discussion started.
I would appreciate some guidance on this.
Score Your Way To Good Health - With Our Healthy Lifestyle Plan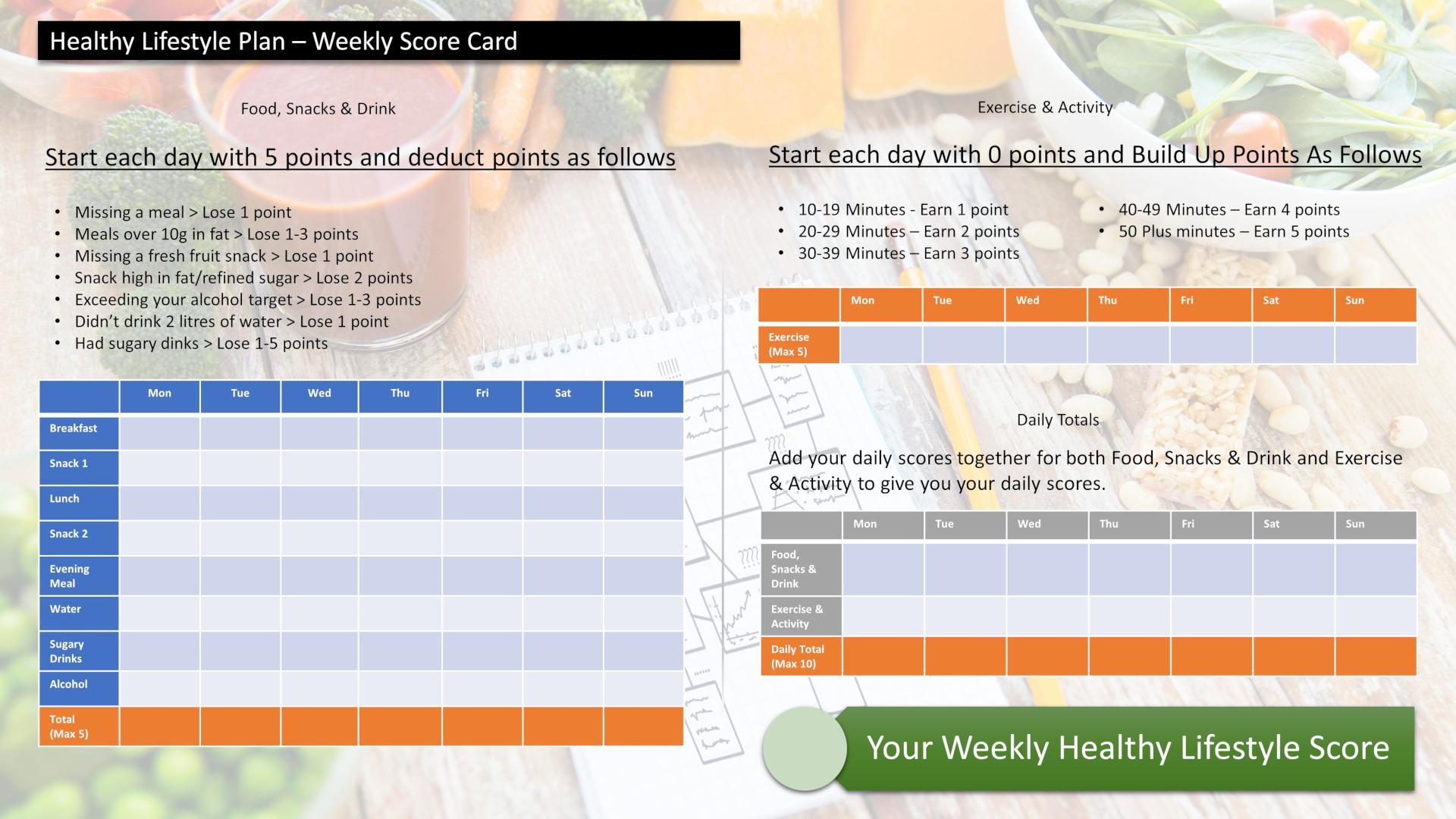 Score your way to good health with our healthy lifestyle plan and it's unique 70 point weekly scorecard!