Passion for sport unites everybody and allows you to live a healthy lifestyle. It gets even better when your passion for sport becomes your road to success.
It seems a long and lonely road to the top in all pursuits of life. Yet some have climbed their mountain to succeed. What is it that sets them apart to the rest? Were they extremely ambitious from an early age. Did their rise to the top involve many hours of practice and many sacrifices? Was it just their sheer passion that enabled them to focus for long periods of time?
Read on as we explore how your passion and devotion in sport and all walks of life can fulfill your dreams.
Passion for sport brings us together.
It seems strange to me to be on this amazing Healthy Lifestyles Living Platform writing about my passion for sport. I can remember way back in Primary School when that bell rang and the freedom to get out in the playground created a sense of adventure and spirited competition.
Suddenly the stuffiness of the classroom air was behind us and it was time to pick teams and go to battle. It didn't matter what time of the year it was. During summer the test match would be raging. During the winter the big men would be flying as we emulated our Australian Rules Football Heroes taking speckies. If we ever got sick of footy there was always soccer. Not to mention some innovative games like handball.
Do you remember those priceless times of not caring about anything else but being so involved in a game of some sort? There was nothing else. Our total focus was the game. It did not even matter who won. It was just a privilege to play. Those were the days.
I will try to give you an idea of how absorbed we were by the whole sporting scene. Our primary school was being renovated so we were bussed to a nearby school. The bus arrived at 8.45 am and we had to make sure we got on the bus promptly. Of course this would mean a disruption to our ongoing game. It goes without saying that we were late every day for who knows how long. It became such a problem that our teachers were forced to take drastic measures.
In those days they were allowed to administer corporal punishment. We made such a site two rows of boys all up on the stage with our hands outstretched, palms up waiting to be hit with the strap. The strap was a long piece of leather used for very naughty children. One by one the teacher raised the strap and went wack.
It stung a little but it did not deter us from our ongoing game of footy. We did get on the bus somewhat earlier but never entirely on time.
My Passion for sport continues
Many of my lifelong friends have come from being involved in sporting clubs. Sport has became a way for me to express myself. I was never very loud or an out there sort of person, however when it was time for sport it was like I stepped out for the day. The thrill of scoring a goal or hitting a huge six was always a driving force to improve my skills until I could do it often and then some more.
My passion for sport leads me to Healthy Lifestyles Living
Life certainly has many twists and turns. I now find myself writing and working for Healthy Lifestyles Living, a place where sport truly unites everybody. Initially I thought I was here as a blogger. It has suddenly occurred to me that perhaps the reason I am really here is for my love of sport.
So lets try and answer some of the questions I posed at the start of this article. It seems that truly great people in sports or in any of the creative arts and business need to focus all of their efforts and knowledge on their chosen field for at least ten years. Yes ten years of deliberate practice is required to truly master your modality. Nobody said it was easy. This probably explains why so few ever do.
It is my opinion that this dedication can really be achieved by doing something you truly love. Otherwise the whole thing makes no sense. Why would you devote ten years of your life to something you don't love? Often those who have succeeded have begun their climb to the top from an early age. Somehow they have managed to keep focussed and encouraged to stick at it.
What do you think? Is becoming great at what you do entrenched in our childhood? Does this mean it is too late for some to become truly great at something?
Over to you.
Score Your Way To Good Health - With Our Healthy Lifestyle Plan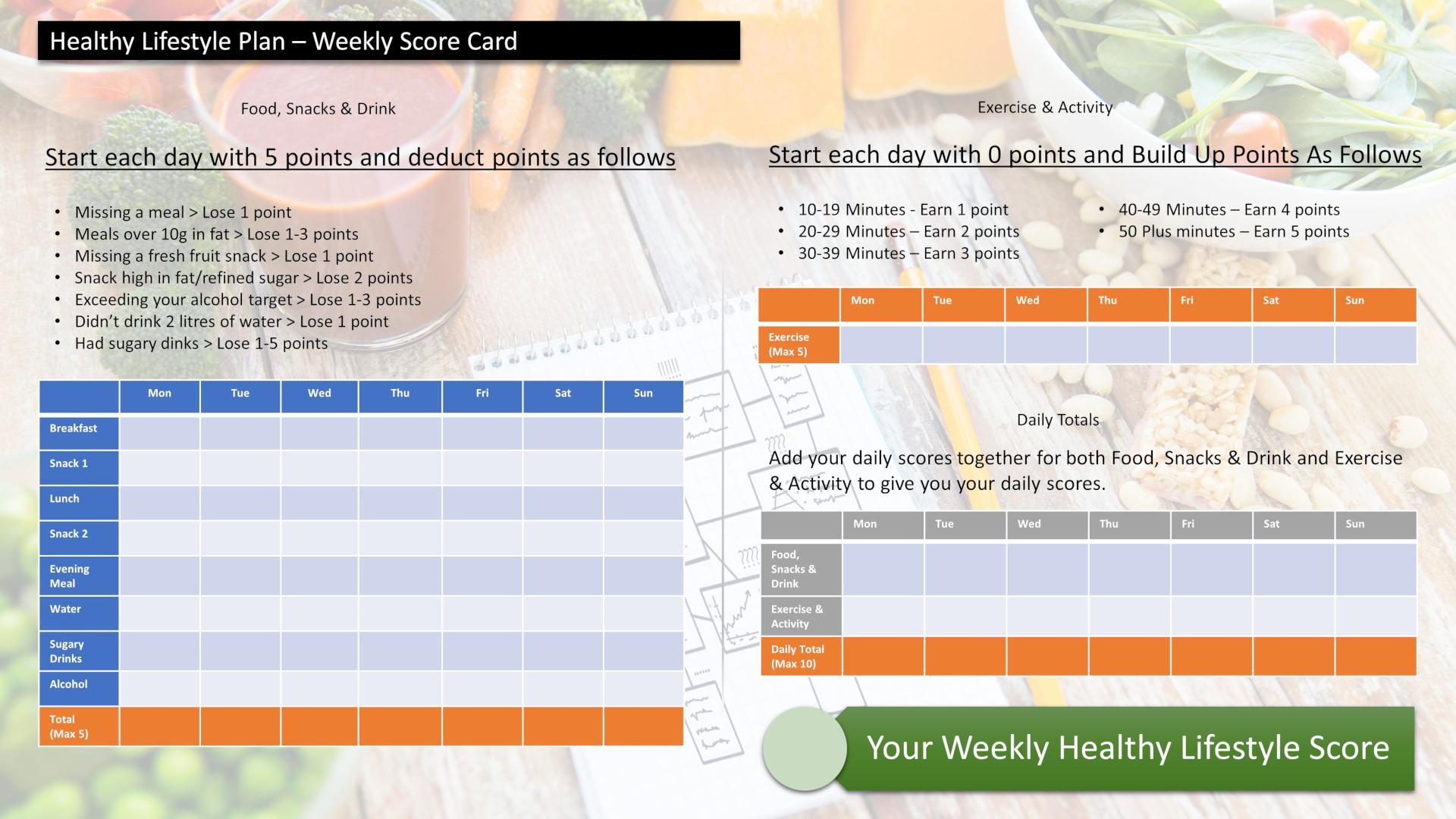 Score your way to good health with our healthy lifestyle plan and it's unique 70 point weekly scorecard!