Autosuggestion and the person in the mirror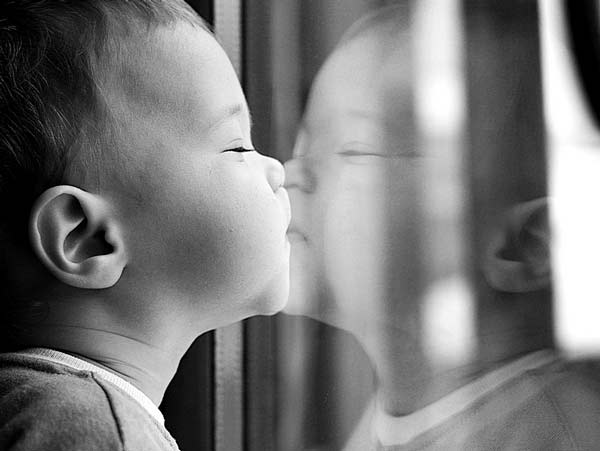 Your autosuggestion is working for you, when you're looking in the mirror and you can love the person looking back at you.
Your autosuggestion and the person in the mirror need to be united to achieve greatness in business and in life.
So what if you don't love the person you see in the mirror?
Is it possible to change the reflection? Fortunately the answer is yes.
The reflection you see in the mirror is made up of the past programming that you have been subjected to.
When you make the realisation that the programming was in the past. You can be leave it in the past.
A whole new program can begin as soon as you are ready to make some changes.
There is little difference in people, but that little difference makes a big difference. The little difference is attitude. The big difference is whether it is positive or negative. W. Clement Stone
The number one most important thing for the change to begin is for you to 
start surrounding yourself with and live in the positive emotions.
The positive emotions of:
Desire
Faith
Love
Sex
Enthusiasm
Romance
abundance
prosperity
When you learn to surround yourself in these positive emotions.
The process of changing that reflection into one that is smiling back at you begins.Your autosuggestion becomes about seeing a confident person ready to embrace life and live it on your terms.
Of course it will not always be possible to surround yourself with the positive emotions.
You will need to learn how to block out the negative emotions.
This is a process and it takes time to master.
A very important component of beginning to love yourself is
to fuel the ability to remain within the positive emotions.
The process of doing this involves doing a positive self talk.
Something like this that empowers you to commence controlling your thoughts and power.
" I love myself and I am claiming the right to be loved and to be successful"or something to that effect.
Now comes the work associated with this.
The self talk needs to be repeated  at least 400 times each day.
It has to be belted out with power and passion.
This is the fuel that will allow the positive emotions to surround you.
It's not easy to do, however the positive signs of the process working will give you enormous encouragement.
If its working  you will experience :
increased energy levels
a clear head
alertness
a spring in your step
a feeling of internal peace
calmness
the ability to slow things down
All of these lead to an increased sense of self worth.
The autosuggestion flowing through your mind becomes about
making a positive difference with everybody you come into contact with.
The thing that lies at the foundation of positive change, the way I see it, is service to a fellow human being.
Your mind is filled with vision, inspiration and a new found confidence.
The autosuggestion of fear, lack and failure has dissipated and hopefully
been completely reprogrammed.
It sounds easy to do. The most powerful things in life are often powerful
because of their simplicity.
When you consider that a powerful consistent self talk can make all of
the difference to the autosuggestion running through your mind. Then it's
certainly worth considering.
Try it and let me know if you begin to experience the above changes in your life.
That's enough rambling from me today. If you're a regular reader you will know my passion and life's mission is to help other people lead a healthy and happy life. If this article has helped you in some way give us a like by clicking on the like button below.
If you loved this article and know someone who could benefit from this information then I would also appreciate a share through your preferred social media network. Simply click on the share button for your social media platform of choice from the available networks below. Thanks for helping me make the world a healthier, happier place.