Hello, some of you may be wondering why Larry Lewis our leader has not posted in a few days now.
If you are one of his loyal readers don't despair. He is taking a well earned holiday. Larry is enjoying a week with his family in a quiet isolated part of the world. This is a precursor to his 50th birthday celebration on Sunday. If I know Larry our leader he will be watching and keeping an eye on everything that is happening at Healthy Life Styles Living. Com
He was so organised and had ten articles ready to be posted whilst he was away. Unfortunately he didn't allow for the remoteness of the place he is holidaying in. Or perhaps his cell phone and lap top were quarantined before he was able to make contact with anybody? I'm sure there will be a few more articles added to that list as he relaxes and soaks up the sun wherever he is.
We all await his brilliance when he returns. So stay tuned for an amazing wealth of content to be posted next week.
Larry our leader's presence, vision and expertise is definitely being missed. We are all eagerly waiting for his return.
Passion To Profit
Larry's inspiration and leadership are required to roll out the amazing Passion To Profit Project. At Healthy Life Styles Living we are branching out into a multi site. If you have a passion for health and see yourself working with our team, then I urge you to put in an expression of interest. We are looking for people who want to make a difference for people's health and build a thriving business as they do so.
If you want more information click on the link . If you see yourself being part of our team then fill out the form and we will get in touch with you.
http://www.healthylifestylesliving.com/blogging-2/wanted-healthy-lifestyle-bloggers/
Larry will return this Saturday to give you all of the information. The webinar is free. We hope to see you there this Saturday at 1.00pm uk time.
Hurry back Larry cant wait to read your exciting posts, especially now you have had time to reflect and really ponder some exciting new material.
Score Your Way To Good Health - With Our Healthy Lifestyle Plan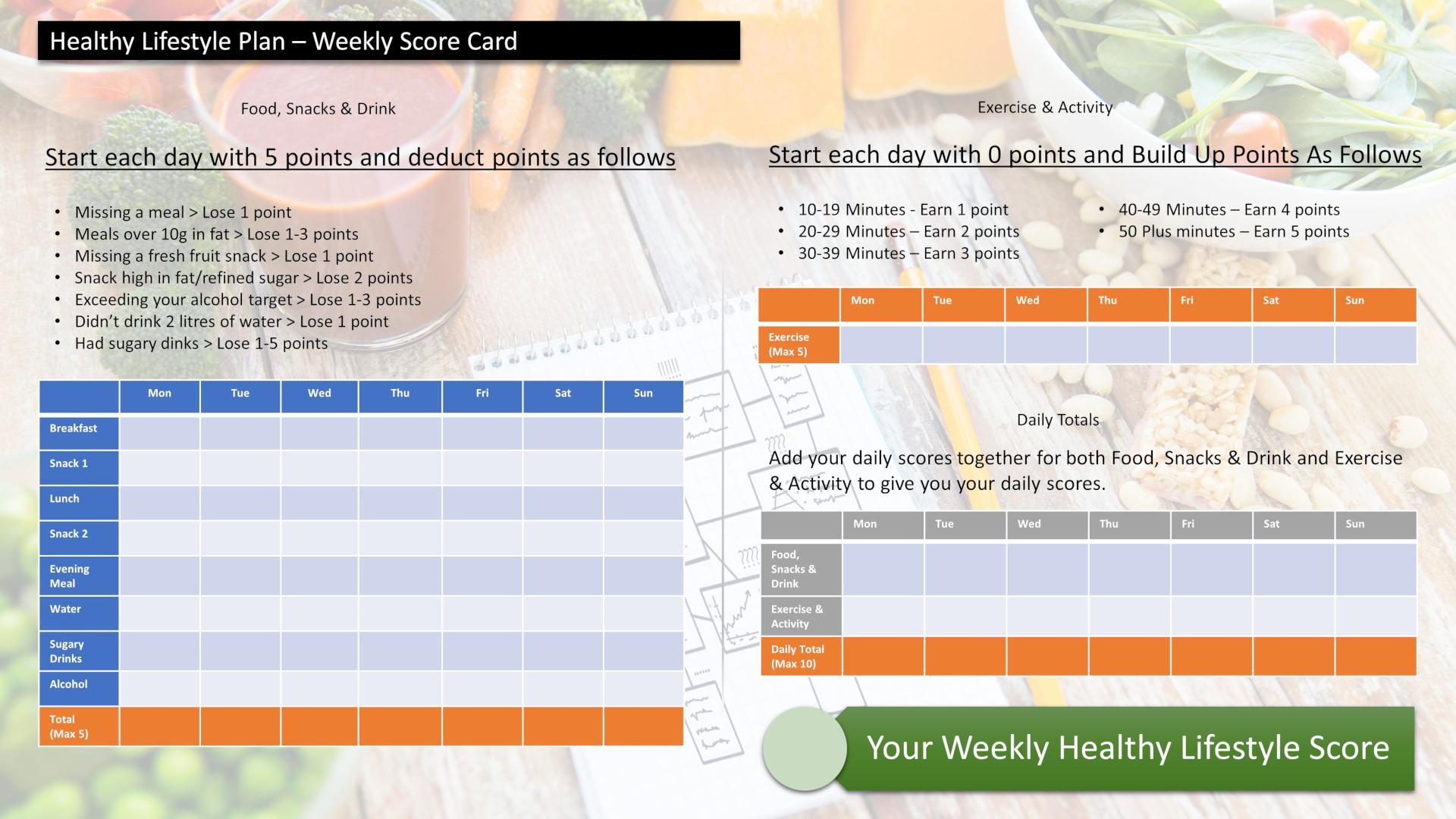 Score your way to good health with our healthy lifestyle plan and it's unique 70 point weekly scorecard!