The Healthy Plant Based Diet
Introducing The Healthy Lifestyle Plan.

GET HEALTHY, STAY HEALTHY FOR LIFE.
Featuring our 'Results' Guarantee: If you aren't seeing results you expect in 30 days or less, the program is free!
It's time to end the confusion, cut through the nonsense and discover the simple diet plan that works. Forget about all the hype and gimmicks, forget about the fad diets and even the diets allowing you to eat meat and dairy.
OK, Listen Up!
I have a wake up call for you!
Eating meat and dairy is being proven by governments and health organizations like WHO (World Health Organization) to make us unhealthy and make us ill.
What's the solution? Let me introduce you to the Healthy Lifestyle Plan. It's the only plant based diet which incorporates plant based eating with healthy lifestyle habits enabling you to lose weight, increase energy and overcome or avoid illnesses such as diabetes….
I was amazed at the choice available to us plant based eaters and I'm going to show you the amazing variety of plant based meals. Like me, I'm sure you will be just as surprised as I was at the wide range of foods you can eat.
---
Stop Counting Calories – Start Earning Points!
At the very heart of the healthy lifestyle plan is it's unique 70 point weekly scoring system. The healthier your week, the more points you score with 70 points being the maximum possible you can score in any given week.
We can tell you with certainty what your weekly score means. Here's the deal:
Score
40 points or less
and you are living an unhealthy lifestyle, worse, you are putting on weight, risking obesity, diabetes and other chronic illnesses which are going to be inevitable in later life for you.
Score
40 to 50 points
and you won't be gaining any weight but you won't be losing any either. Also, your overall health choices will be average at best and trouble is just around the corner.
The aim of the Healthy Lifestyle Plan is to
score 50 points or more
each week. By scoring 50 points or more you will be losing weight and you will be making good health choices already.
So how are points earned on the Healthy Lifestyle Plan? Let me introduce you to a perfect day.
---
Your Perfect Day
The Healthy Lifestyle Plan is more than a diet plan, it's a permanent weight management solution which you will be able to use every single day. At its core are 6 key principles which make up the scoring system.
Principle #1 – Drink Water
We need water to live. FACT. It is by far the best liquid that you can put into your body. If your body was a car, water would be its ultimate high end fuel.
Principle #2 – Eat 3 Meals & 2 Fruit Snacks a Day
Starving yourself is no way to go when looking to be healthy and it has no place on our plant based diet. We encourage you to eat and eat plenty!
Principle #3 – Eliminate Meat & Dairy – Plant Based Diet Is Key
This is the big one. No meat and dairy, just plant based foods. We can no longer ignore the research found on why plant based eating is the only way to go for a healthy lifestyle.
Principle #4 – Keep Meals Below 10 Grams of Fat
The body needs fat but we all know what too much fat can do to us.
Principle #5 – Limit Alcohol & Sugary Drink Intake
Although water is best, we all need to let our hair down once in a while and our plan has been designed to allow you to break the key principles every now and then.
Principle #6 – Get Active & Exercise
In order to be healthy you need to move. Your body was designed to move therefore it's essential you incorporate exercise into your routine – WALKING is exercise!
---
Join Me Live – 4th January 2018 – 8PM GMT
Every year millions of people will set a new year's resolution to lose weight or try to live a healthier life. As you may already know, a large percentage will not succeed. There is a very simple reason for this high percentage failure rate.
I'm not going to give you a lecture – I'm sure you already know takeaways, fatty snacks and those nice chocolates, cakes and ice creams are not doing you any good. I'm sure you also know staring at the TV isn't going to do you any good either and that you need to be getting off your backside more.
So why is doing a Healthy Lifestyle Plan online workshop going to be any different and give you different results?
It's not because we get you to give up "bad foods" or indeed that you are going to start eating a healthier plant based diet. Like I say, a plan that eliminates certain foods isn't going to work or be a part of your life for long.
The key to the Healthy Lifestyle Plan's success is how you implement it into your lifestyle. It does most of the work for you with its unique scoring system and easy to follow principles, however, its success is ultimately up to you. What I will teach you via the online workshops requires change which isn't easy, so today I ask you this question:
Are you willing to change your current lifestyle habits and override them with a new permanent healthy way of living?
If your answer is YES then welcome aboard! You've just made the first step to becoming healthy for life! All you need to do now is reserve your spot on this life changing online workshop today and I'll see you January 4th where in our first online session I will show you how to put the Healthy Lifestyle Plan into action.
Get Your Early Bird Discount Now!
Date: 4th January 2018
Time: 8PM GMT
Price: £49.99 £29.99 (Save 40%)
Make a commitment today and save 40% on our normal workshop price – offer ends Midnight 15th December 2017!
Learn The Healthy Lifestyle Plan
I will teach you the Healthy Lifestyle Plan via six online workshops every week on Monday 8PM GMT starting on the 4th January 2018.
Plant Based Eating Guide
I will show you the wide range of foods and meals available on a plant based diet and give you the information you need to implement plant based eating into your daily lifestyle.
Online Scoring Tracker
Logging and tracking your results is key to staying motivated. Get access to our online tools for 3 months (normally £9.99 per month).
6 Weeks Done For You
For 6 weeks every Monday at 8PM we will meet via our online workshop and provide you with everything you will need to earn at least 50 points on our Healthy Lifestyle Plan.
Early Bird Special
£29.99

One Time Payment
---
100% No questions asked guarantee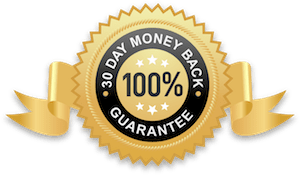 Don't forget the 'results' Guarantee: If you aren't seeing results you expect in 30 days or less, the coaching is free! We will refund the full purchase price no questions asked.
So what are you waiting for? I'd say now is a pretty good time to start looking at changing your health for the better. Remember, the biggest risk to your health is doing nothing…